At first, when her sister stopped responding to her text messages on Saturday, Karina Halse didn't think much of it.
Halse knew her sister, Amanda, 26, was taking a limousine to breweries with a group of friends. But when Halse saw on the news that multiple people had died in a crash involving a limo, she began to get nervous.
"I felt it in my gut that she was gone," Karina Halse said on Monday, two days after the crash that killed her sister and 19 others, including two pedestrians in Schoharie, New York. Halse said that her sister's death has left her family "devastated, heartbroken."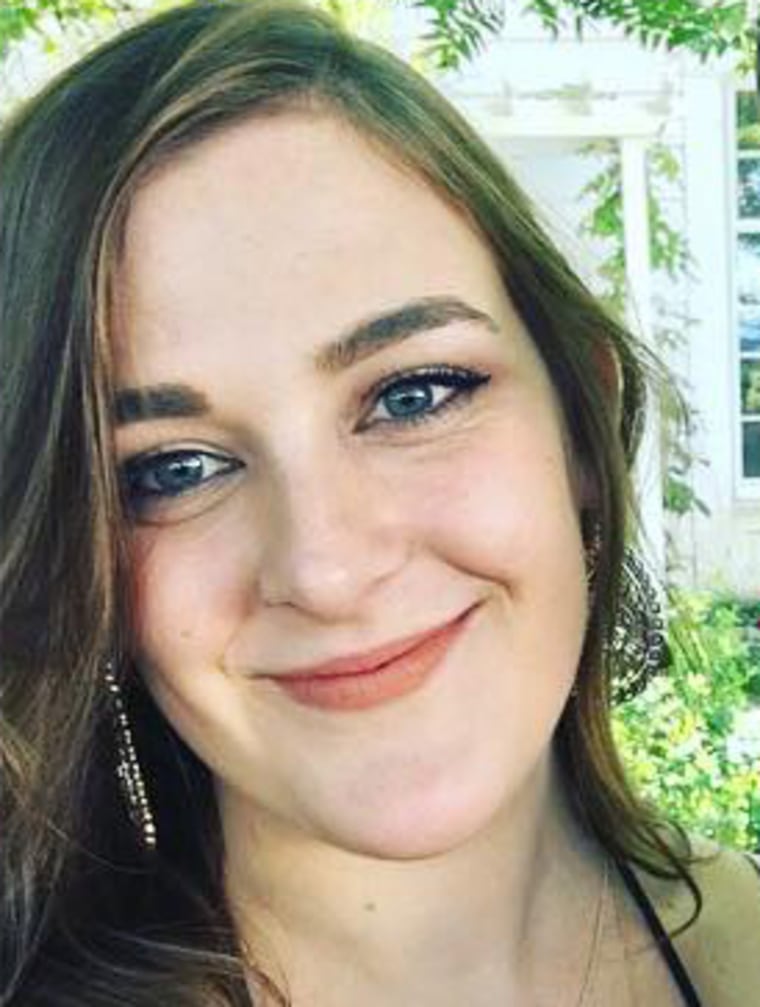 "We just got each other on a more personal level than I've ever had with anyone else, and she was just probably my best friend I've ever had in my entire life," Halse, 21, said about Amanda, who she described as charismatic and spontaneous.
The accident also killed married couples Amy and Axel Steenburg, Abigail and Adam Jackson, Mary and Rob Dyson, and Erin and Shane McGowen. Other victims included Allison King, Matthew Coons and Patrick Cushing, 31. NBC News could not immediately identify the other passengers or how they knew each other.
Barbara Douglas confirmed to NBC News that four of her nieces, sisters Steenburg, Jackson, Dyson and King, died in the limo, which had been hired as part of a birthday celebration.
"My brother and his wife are just overwrought," Douglas said. "I don't know how to say it. Can't wrap your head around such a tragedy where you have four of your daughters die."
The accident also killed Savannah Bursese, 24, her family said. "Her life however, was anything but tragic," the family said in an obituary, noting that she graduated from Hartwick College in Oneonta, New York, where she attended under a sports scholarship and was volleyball captain and that she was saving to move to Texas and pursue a law degree.
"Beautiful inside and out, witty, fitness buff, animal lover, and a detest for her mother's constant questions. We will remember her this way," her family said.
"Her family takes comfort in knowing that she will be reunited with the first love of her life, Gino, the chihuahua," Bursese's family said in the obituary. "In lieu of grieving, go home to your fur baby, and show them some love — it's what Savannah would have wanted."
Cushing grew up in Amsterdam, New York, and was a sports enthusiast who will be remembered as "the ultimate teammate," his father said in a statement. He worked in the IT department for the New York State Senate.
"Patrick was the very best of all of us," his sister, Hannah Cushing, said in the statement. "Going forward, I will always reflect on the light he cast and the joy he brought to my life and others. I will strive to be more like him. I will miss him endlessly."
On Monday, New York Gov. Andrew Cuomo revealed the limousine involved in the crash had failed an inspection by the New York State Department of Transportation last month, and the driver of the limo, identified by law enforcement officials as Scott Lisnicchia, 53, was not properly licensed to drive the vehicle.
"Prestige Limousine extends its deepest condolences to the family members and friends of those who tragically lost their lives on Saturday. We are performing a detailed internal investigation to determine the cause of the accident and the steps we can take in order to prevent future accidents," Prestige Limousine Service said in a statement, adding that the company is cooperating with state and federal investigators.
National Transportation Safety Board Chairman Robert Sumwalt called the crash one of the worst he had seen in many years.
"I've been on the board for 12 years and this is one of the biggest losses of life that we've seen in a long, long time," Sumwalt said at the news conference on Sunday.
The accident occurred Saturday afternoon when the driver failed to stop at an intersection in Schoharie, New York, and careened into a parking lot before it crashed into an unoccupied SUV, according to police.
That SUV struck two pedestrians, who were also killed, outside of the Apple Barrel Country Store and Cafe, according to police.
The two pedestrians who were killed were identified as Brian Hough, an assistant professor of geology at SUNY Oswego, and his father-in-law, James Schnurr, the university and Brian Hough's mother said.
"He was a wonderful man. A wonderful son. A wonderful father. He loved to work and he loved his students and the faculty — he just loved everything about the job," Artra Hough said. "We're devastated and we're going to miss him terribly."
Deanna Ketzer, 23, of New Lebanon, New York, was in the Apple Barrel with her parents and husband when she said a woman ran inside, shouting that an accident had occurred.
"My parents went outside to try to look, and someone pushed them away telling them that this was 'something that no one wants to see,'" Ketzer told NBC News in a Facebook message.
Ketzer said as she was leaving someone warned her that a body was splayed on the pavement. A large number of emergency responders had begun arriving on the scene, closing off the road as she left, she said.
"I still can't believe it. I feel so sad for the families and friends of the victims, and at the same time it's a miracle that my family and I were all right," Ketzer said.
As Ketzer left the scene, emergency responders began working to rescue the victims.
Karina Halse said Amanda was airlifted to Albany Medical Center before she died.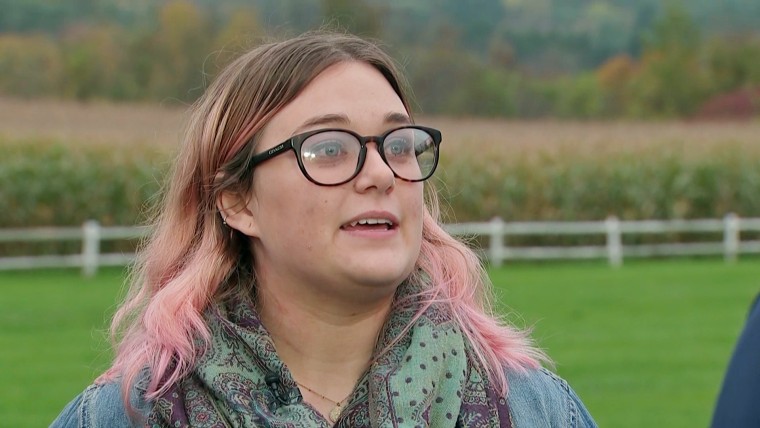 That her sister fought until the end was not a surprise to Karina Halse, who described Amanda as "strong-headed."
"She was really stubborn," Halse said. "Unfortunately, she didn't make it, but as soon as I heard she was the one transported I was like, 'That's my sister.'"