Keith Douglas' family has been trying to reach him since last Wednesday, when Hurricane Michael directly hit Panama City, Florida, where he lives. He had decided not to evacuate, and his sister, Mandy Robinson, wanted to make sure he'd weathered the storm. But every time she called, all she heard was beeping.
Robinson grew even more frantic to reach Douglas on Saturday, when their brother, Mark Bonner, 48, died unexpectedly of congestive heart failure. Bonner's funeral is Tuesday in LaGrange, Georgia, and Robinson knows that Douglas would want to be there. But she still hasn't been able to reach him.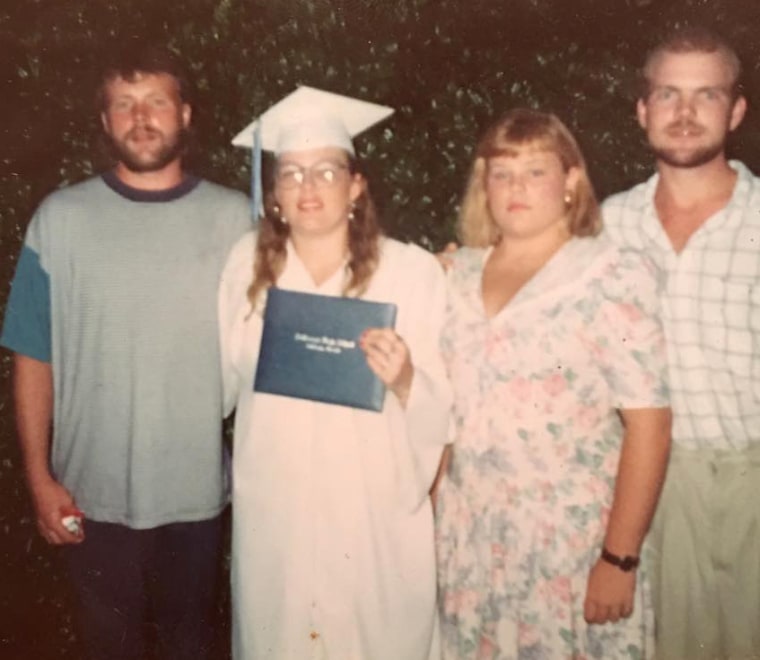 "I don't want him to not know about it," said Robinson, 44, who posted on Facebook to ask if anyone had seen or spoken to her brother. "We've tried everything. No one has heard from him."
Five days after Hurricane Michael devastated beach towns in the Florida Panhandle, search-and-rescue teams are still combing through rubble in search of hundreds of people reported missing. As of Sunday night, authorities said that 250 people who had chosen to stay behind were unaccounted for.
It's too soon to say what happened to those who are missing. Nearly 200,000 Floridians still don't have electricity, and some areas are without cellphone service, which could be preventing people from reaching out for help. In the absence of official information on their loved ones, dozens of relatives who live outside of the hardest-hit areas are turning to social media to fill in the gaps.
"Please Help Me Find My Son," Kristine Wright wrote Saturday in a Facebook group that was set up to locate missing people during disasters. Wright and her husband, Robert Perry, who live in Freeport, Florida, have been anxiously trying to reach their son Nicholas Sines, 22, who lives in Panama City and didn't plan to evacuate.
Wright and Perry had been driving about 60 miles each day to Panama City in an attempt to reach their son's home, but each time they were rebuffed by authorities who told them the area was not safe to enter. They had reached out to rescuers, but there were no updates. So the post with photos of their son in the Facebook group, Hurricane Michael: Missing & Separated Resources, was a last-ditch hope.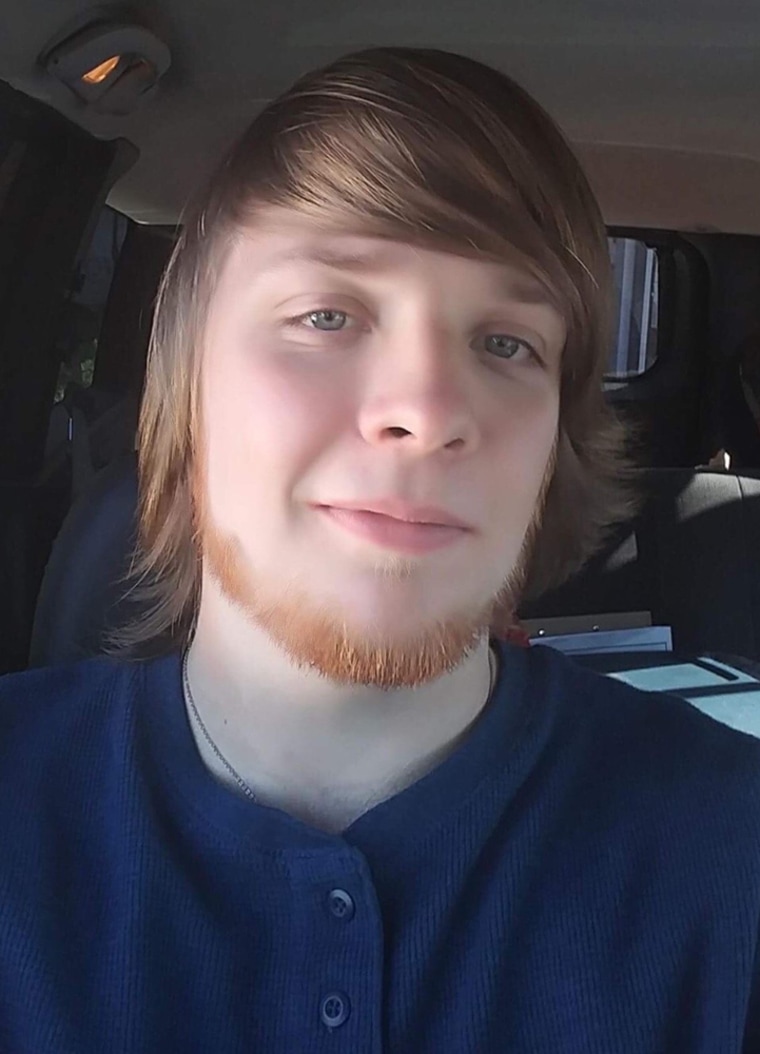 On Monday afternoon, Erica Rodgers, a resident of Panama City Beach, wrote that she would check on Sines. No one answered the door of his apartment, Rodgers said, but Rodgers told Wright that neighbors had seen him on Sunday and he was fine.
"I can't believe she got to Nick's apartment," said Wright, who was glad for the news but still worried. "I hope and pray that it really was him who the neighbors saw."
Rodgers, 33, said she had checked on two other residents of the area for family members on Facebook after returning home to Panama City Beach on Monday and finding her waterfront property virtually untouched. "We were very, very fortunate," Rodgers said. "That's why I wanted to help those who were in need."
The Facebook group where Rodgers and Wright connected was created last year by Tara Holmes, a Florida resident, after Hurricane Harvey hit Houston. With each new storm, the group grows.
"Sometimes it takes a disaster to bring people to work together," Holmes said.
Another person who posted in the Facebook group was Danielle Garone. She last spoke with her aunt, Agnes Vicari, 79, on Wednesday when Vicari was boarding up her Mexico Beach, Florida, home of 30 years after receiving a mandatory evacuation order.
Mexico Beach was "wiped out" in the storm, Brock Long, head of the Federal Emergency Management Agency, said during a press conference one day later, calling the beach town "ground zero."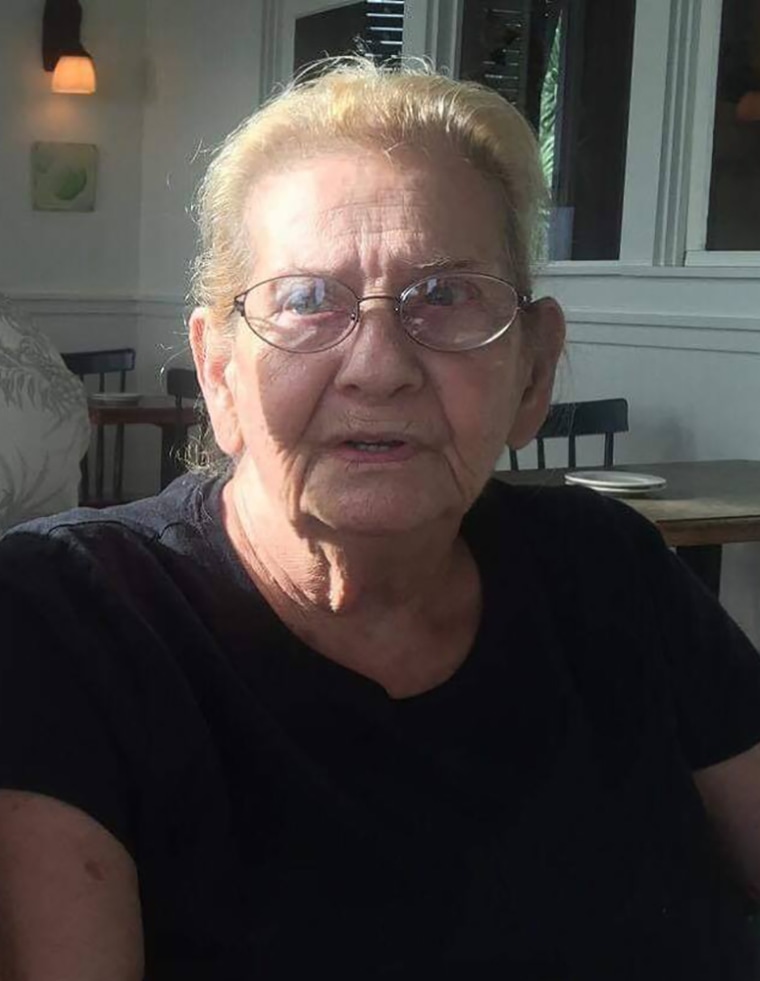 Garone, who lives in Miami, has struggled to piece together what happened to her aunt. An Oct. 13 Tampa Bay Times article reported that an elderly woman named Agnes was airlifted out for medical assistance, but when Garone reached out to the Coast Guard, hospitals and shelters, no one was able to confirm that they'd seen her aunt.
"It has been an absolute whirlwind trying to get any sort of information," Garone said. "We don't know if she is alive or if she is buried underneath something."
While the Facebook group hasn't turned up any solid leads, Garone is glad more people are seeing her aunt's photo and information.
"More than anything I am surprised by the amount of backing and support we have been getting from absolute strangers on Facebook and Twitter," she said.