Wawa has agreed to pay $3 million to the family of a child who suffered second and third-degree burns after hot water spilled on her at a New Jersey store.
The incident happened in April 2018 in Neptune, near the Jersey Shore. The convenience store company and the girl's family reached a settlement on March 30, court documents show.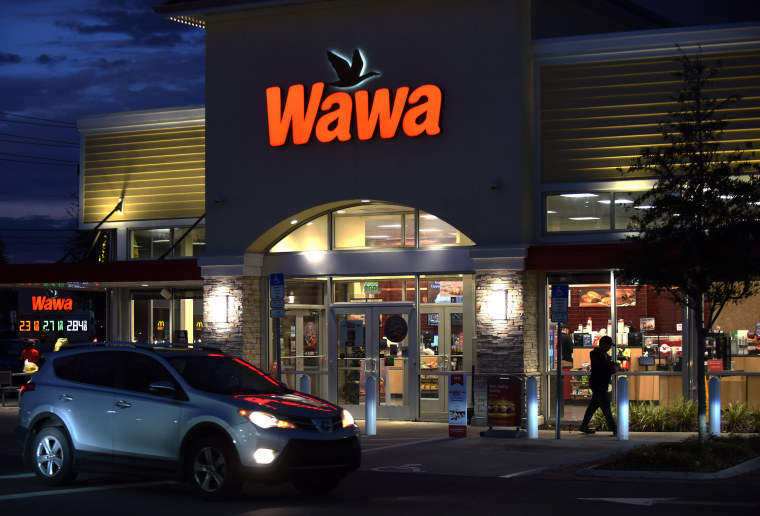 Roya Konzman, of Virginia, was in the store with her daughter buying items that included two cups of hot water for tea. According to a lawsuit filed against the convenience store chain, the clerk at the register knocked over a bottle of water as he was bagging Konzman's items, which caused the cups of hot water to spill.
"The cup immediately burst, causing its top to come off and hot water to splash all over N.K.'s upper body, arms and torso," the lawsuit states.
The girl, only identified in court documents as N.K., suffered second and third-degree burns. The child, who was 3-years-old at the time, was rushed to the hospital, according to NJ.com.
The lawsuit says that Wawa was aware that the hot water from its machines was at a "highly dangerous temperature" and would cause significant injury if the water spilled on a person.
"Despite being aware of this serious danger, Wawa kept the water at such a dangerously high temperature and acted recklessly and with wanton and disregard for the safety of its patrons, including N.K.," the suit states.
The child was awarded $2.55 million to be split into a trust and an annuity plan. Konzman will receive $450,000 for emotional distress. The court documents state that the settlement is not an admission of wrongdoing by Wawa.
The company could not immediately be reached for comment on Wednesday.