The family of an 8-year-old girl who was shot and killed by police outside of a Pennsylvania high school football game reached an $11 million settlement.
The settlement was agreed to this week in federal court, two years after a shooting outside of Academy Park High School in Sharon Hill, just north of Philadelphia, left Fanta Bility dead and three others wounded.
The law firm representing Bility's family, van der Veen, Hartshorn and Levin, said it hopes the settlement brings some "measure of justice and accountability to those whose lives were forever changed."
"There is no amount of money that will ever bring Fanta back or erase the horrible tragedy of what occurred on August 27, 2021, from our minds," Fanta's mother Tenneh Kromah said in a statement to NBC Philadelphia. "We hope to move on and focus specifically on the Fanta Bility Foundation and keeping Fanta's name and legacy alive."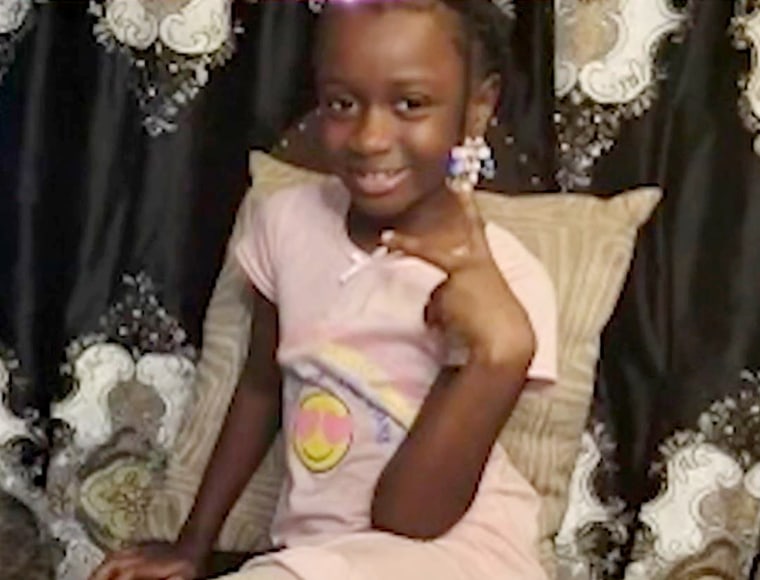 The Borough of Sharon Hill said it hopes that resolving the lawsuit, can "provide those impacted a small measure of closure."
"In moving forward, we will continue to mourn with and extend our deepest sympathies to the Bility family," the borough said in a statement Thursday. "We will also continue to raise the bar by remaining committed to improving and implementing policies to protect against this type of tragedy, and working diligently to ensure the safety of Sharon Hill residents while restoring public confidence and trust."
The Delaware County District Attorney's Office had said that teenagers had opened fire at each other during an argument, prompting three officers stationed nearby to fire their weapons.
Fanta was killed by a single gunshot wound to her torso. District Attorney Jack Stollsteimer said that authorities had determined that it was police gunfire that killed the girl.
The three officers, Devon Smith, Sean Dolan, and Brian Devaney, were fired by the department and charged with voluntary manslaughter, involuntary manslaughter and reckless endangerment in the Aug. 27, 2021 shooting. They pleaded guilty in November 2022 to 10 counts each of reckless endangerment. Under the negotiated pleas, the charges of manslaughter and involuntary manslaughter were dismissed. In May, they were sentenced to five years of probation.
Prosecutors had said that the plea deal was reached in consultation with Fanta's family.
The settlement resolves three separate lawsuits against the Borough of Sharon Hill, the attorneys for Fanta's family said in a statement. Nine plaintiffs are a part of the settlement.