CAMP PENDLETON, Calif. — The family of one of the most celebrated Marine heroes of the Iraq War on Monday accepted the nation's second-highest award for valor on his behalf seven years after the Pentagon denied him the highest, the Medal of Honor.
Navy Secretary Ray Mabus posthumously bestowed the Navy Cross on Sgt. Rafael Peralta for falling on a grenade during the battle for Fallujah in November 2004.
The Navy and Marine Corps had recommended the Medal of Honor, but then-Defense Secretary Robert Gates denied the award in 2008 amid questions about whether Peralta was too injured to understand what he did.
The decision came after the inspector general of the Defense Department fielded a complaint and Gates assembled a team of experts that recommended the highest honor be denied.
Gates wrote in his memoir that he initially approved the Medal of Honor but reversed himself after the lengthy investigation.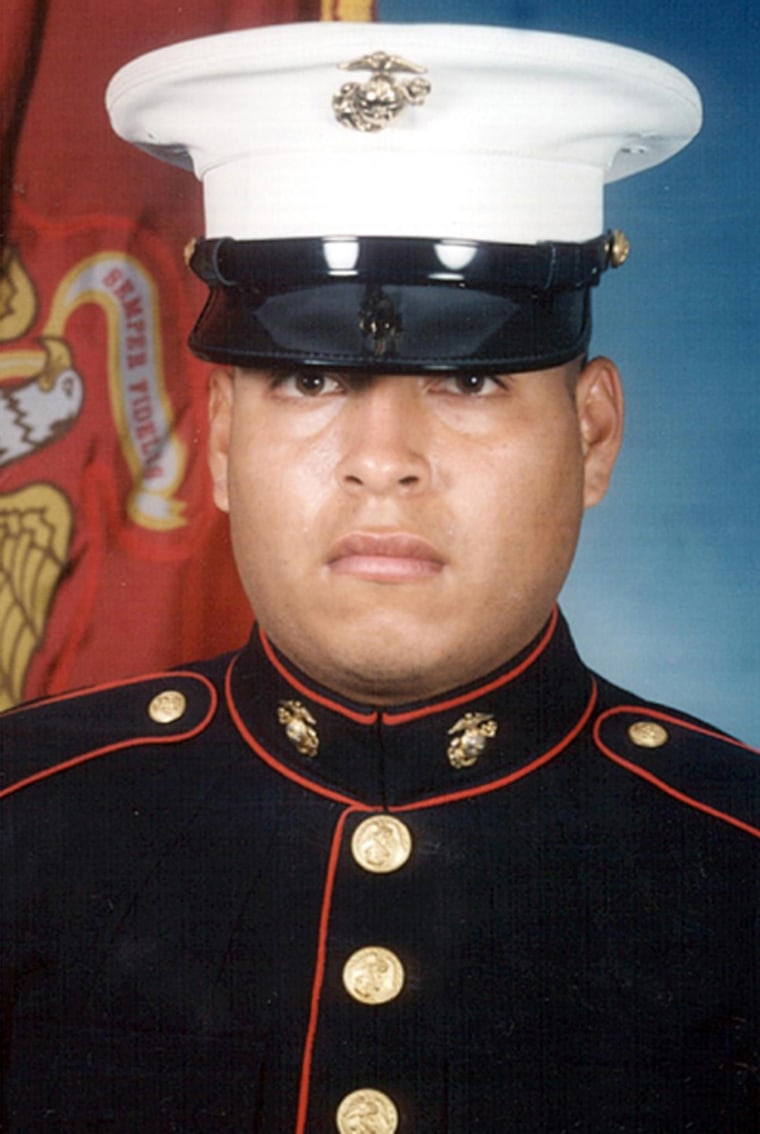 The decision outraged many Marines after it was upheld by Leon Panetta and Chuck Hagel, who followed Gates as secretaries of defense.
Rosa Peralta, the Marine's mother, long refused to accept the Navy Cross.
Ricardo Peralta, Rafael's brother, said his mother relented as plans progressed to name a missile destroyer after the fallen Marine. She plans to donate the medal to the USS Rafael Peralta when it is christened later this year.
Rafael Peralta, a naturalized U.S. citizen who was born in Mexico City and raised in San Diego, was 25 when he was shot while attempting to clear a house in Fallujah.
The Navy Cross citation says insurgents tossed a fragmentation grenade that landed near the head of the wounded Marine.
"Without hesitation and with complete disregard for his own personal safety, Sgt. Peralta reached out and pulled the grenade to his body, absorbing the brunt of the blast and shielding fellow Marines only feet away," the citation reads.
U.S. Rep. Duncan Hunter, a Marine veteran who served in Iraq and attended the ceremony, said Peralta deserved the Medal of Honor. The California Republican predicted a fight to upgrade the award when the time is right.
"The distinction between the awards doesn't change the fact that there are Marines alive today who say, without condition, that Rafael Peralta saved their lives," Hunter said.
Staff Sgt. Adam Morrison, 30, said he was next to Peralta when he died and insisted the Marine voluntarily threw himself on the explosive.
"Me standing here is testimony that he did save my life," Morrison told reporters.