The body of an American who died fighting in Ukraine is being held for a potential war crimes investigation, his family said Tuesday.
This is another in a series of delays as Joshua Jones' family waits to lay his body to rest. After the 24-year-old was killed in August while fighting as a member of the Ukrainian Foreign Legion, the Russians held his remains in the Donbas region. But last week, the family was notified that Ukraine had finally negotiated an exchange for his remains.
His family began to prepare for a ceremony to put his body and some aspects of their grief to rest after receiving the news last week, but those plans were put on hold Tuesday.
His mother, Misty Gossett, said they were not given any further details about why Ukraine was potentially opening a case, but they were told a second autopsy was needed and the family should send a DNA sample.
Initially, the family was relieved to hear that his remains were secured, but since Oct. 26, the lack of information has been agonizing, she said.
"Every day this gets prolonged and we're just trying to put him to rest," Gossett said, as tears welled in her eyes. "We don't know anything as far as how much longer it's going to be, when he's coming home. The communication is exhausting."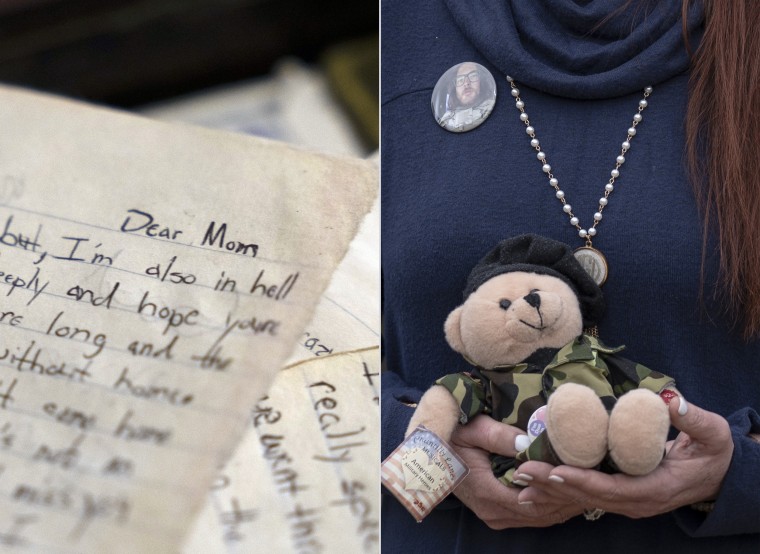 Ukraine has worked to document potential Russian war crimes since the invasion began, investigating the alleged murder, torture and rape of civilians and soldiers. The Ukrainian Office of the Prosecutor General said Tuesday it had documented more than 43,000 cases of Russian war crimes and crimes of aggression and identified more than 600 suspects from the Russian Federation.
Moscow has denied the many war crimes allegations it has faced.
Jones served in the Ukrainian Foreign Legion, a military unit comprised of non-Ukrainians that was organized after Russia's invasion. The Foreign Legion informed Jones' family Oct. 26 that Ukraine had fulfilled an exchange for his remains.
When reached for comment, a spokesperson for the legion referred questions to the Ministry of Defense's military intelligence service, called GUR, where Jones served in a unit. GUR did not respond to a request for comment.
The State Department, which confirmed to the family that Jones' remains were secured, did not respond to a request for comment.
Ned Price, spokesperson for the State Department, said in a statement last week, however, that the remains of a U.S. citizen were in Ukrainian custody — though he did not specifically mention Jones.
"The United States expresses our condolences to the family of the U.S. citizen killed in the fighting in Ukraine, whose remains have now been identified and released to Ukraine's custody," he said. "They will soon be returned to the family. The United States is appreciative of Ukraine for including recovery of this individual's remains in its negotiations with Russia."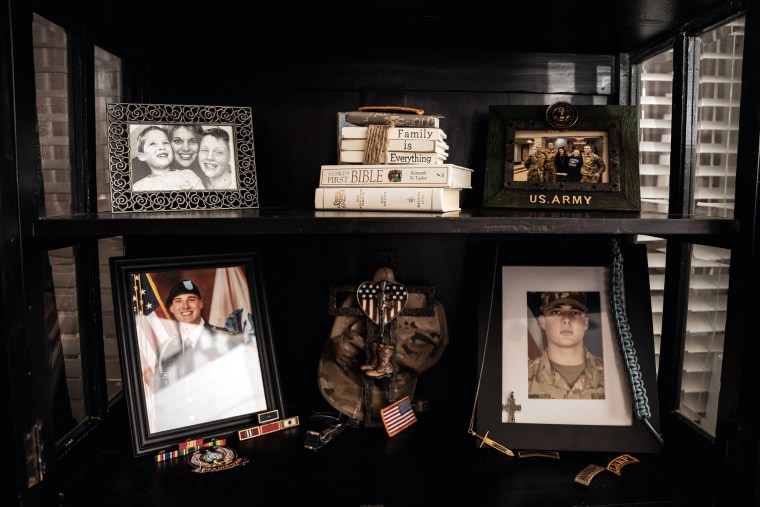 Gossett described Jones as a rebellious yet loving child who was steadfastly committed to joining the U.S. Army. He fulfilled his dream and left the service after three years. In March, he decided to join the fight in Ukraine. He left the day before his birthday, shortly after telling his mother his plans.
Jones died Aug. 23: the birthday of Gossett's oldest son (Joshua's brother) and her parents' wedding anniversary. In years past, it was a special day of celebration for the family. Now it is a day of mourning.
Until she received confirmation that her son's body had been recovered, Gossett said she sometimes convinced herself that he was still alive.
"Your mind during grief plays tricks on you," she said as she fought through tears. "He was so strong that I thought there was a chance. On Wednesday — it's just emotions that bounce back so cruelly," referring to the day they received the news last week.
Gossett said to get her son's remains to the Ukrainian side was arduous for the family. She said they now had two notebooks full of contacts they'd accumulated since his death. Getting to this point required staying up eight to 10 hours a day making constant calls and being told that they had filled out the wrong paperwork or contacted the wrong office.
"We got to the point that we were at a standstill and were told over and over, 'He's on a list, he's on a list, he's on a list,'" Gossett said, adding that she is frustrated by the continued delay.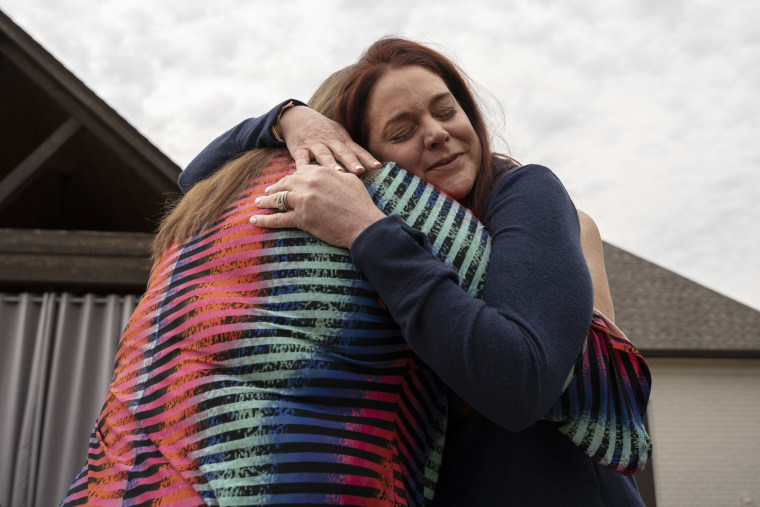 Those who have worked on similar cases said that now that Jones' body was recovered, it could take weeks for his body to come back to the family.
"We've seen this process take a month or so from when the Ukrainians get the body," said Dominik Byrne, who leads The Presidium Network, a U.K. nonprofit group that has helped families who have had loved ones killed or captured fighting in Ukraine.
Gossett said she hopes those who have family members traveling to Ukraine as well as other Americans learn more about what is happening in the country. The war has added further chaos to a process that is grief-stricken, shocking and deeply emotional.
"It's just so unorganized and exhausting," she said. "If your child goes or your spouse goes there and you lose them, what you have to go through is something no one should have to do — on top of losing someone they love."