The furious family of a British teenager killed in a wrong-way crash by a car driven by the wife of an American diplomat announced Tuesday that they will be suing both the White House and the motorist for alleged "lawless misconduct" and "attempting to cover it up."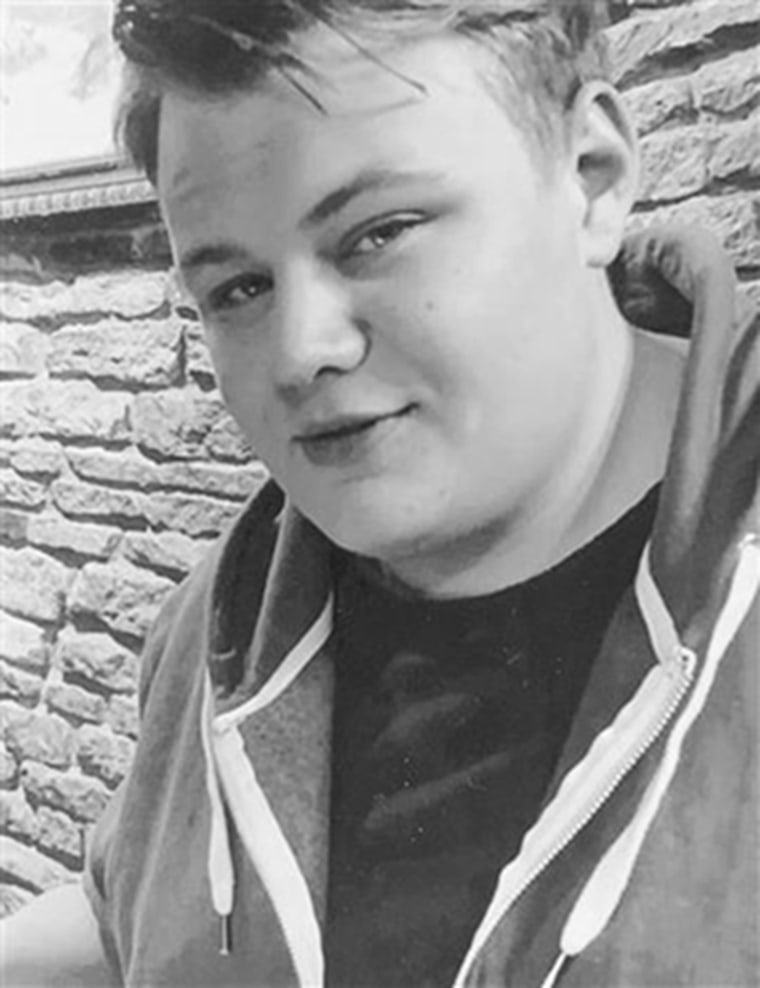 The threat to take legal action Tuesday came two months after 19-year-old Harry Dunn died when his motorcycle collided with a Volvo driven by Anne Sacoolas, who admitted to driving on the wrong side of the road near a British military base.
Dunn family lawyer and spokesman Radd Sieger said the family was outraged when President Donald Trump staged what Sieger called a "disgusting stunt" two weeks ago while Dunn's parents were visiting the White House.
"The family was lured to the White House under a pretense only to be ambushed by the Administration who tried to engineer a grotesque meeting between Mrs. Sacoolas and Harry's parents," Sieger said. "The Trump Administration is not only hellbent on breaking international laws, rules and conventions on diplomatic immunity, but they have no care or concern for the welfare of Harry's family or real intent on finding a solution."
Sieger said Trump told Dunn's mother, Charlotte Charles, that they would "look to approach the problem from a different angle."
"But the family has heard no further and have no faith in his words," Sieger said of the president.
So, Dunn's kin intends to sue in U.S. federal court.
"The family did not want any of this," Sieger said. "They simply wanted the police and authorities on both sides of the Atlantic to do the right thing for them and ensure justice was done."
He added, "However, that is not what happened."
There was no immediate response about the potential lawsuit from the White House and the State Department.
Dunn died on the evening of Aug. 27 in Croughton, a small village northwest of London.
Sacoolas, 42, admitted she was driving on the wrong side of the road and has cooperated with investigators. But three weeks after the deadly wreck, Sacoolas claimed diplomatic immunity and flew back to the U.S.
That led to outrage in Britain. Foreign Minister Dominic Raab urged the U.S. ambassador to the United Kingdom, Woody Johnson, to reconsider immunity for Sacoolas. And British Prime Minister Boris Johnson personally called Trump to discuss the case.
Trump on Oct. 9 insisted that Sacoolas has diplomatic immunity but added that he hoped to find some resolution.
Seven days later, Trump tried to introduce Dunn's parents to Sacoolas, who was waiting "in the next room" at the White House, according to Charles. They refused.