The wife of an SUV driver who was beaten after a clash with a swarm of bikers on a New York City highway said Thursday that she and her husband were out celebrating their anniversary when they were "placed in grave danger by a mob of reckless and violent motorcyclists."
In a statement released through a law firm on behalf of the family, Rosalyn Ng, the wife of driver Alexian Lien said that her husband "was forced under the circumstances to take the actions that he did in order to protect the lives of our entire family."
"We know in our hearts that we could not have done anything differently," Ng said.
The family's first comments about Sunday's violence came as a state legislator called for new laws that would ban daredevil motorcyclists from taking to the roads en masse.
Their statement expressed sympathy for rider Edwin "Jay" Mieses — who was run over and possibly paralyzed when Lien sped from the scene in a panic — but said there was no other choice because they were "faced with a life-threatening situation."
"Our fear for our lives was confirmed when the incident ended with the ruthless and brutal attack on my husband, me, and, most importantly, our two-year-old child," the statement said.
"We believe that anyone faced with this sort of grave danger would have taken the same course of action in order to protect their family."
Related: New breed of biker gang seeks Internet glory
The highway clash, on Sunday, was recorded and has been viewed about 6 million times on YouTube.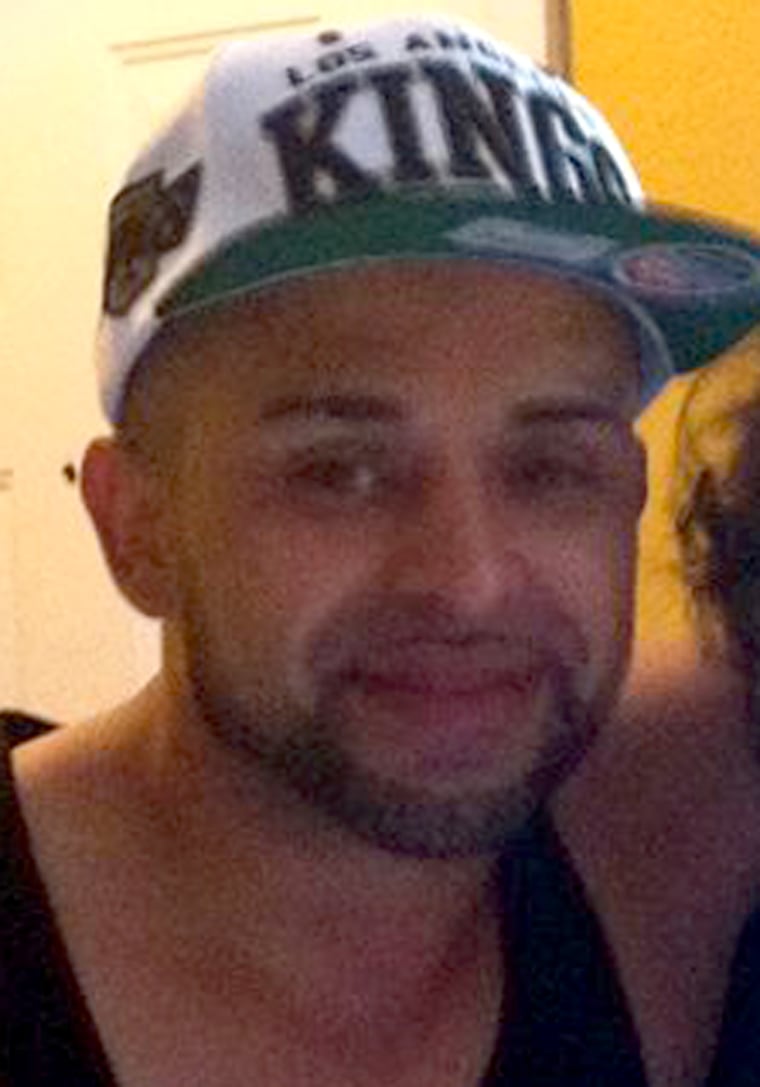 Video shows the bikers racing around Lien's Range Rover. One of them slowed down right in front of him and had his back tire clipped, police said.
Ng called 911 four times amid the dramatic standoff, first at 1:52 p.m., police sources told NBC News.
She told the operator: "We're surrounded by a group of bikers."
The riders then began attacking Lien's vehicle and chased him for 50 blocks before cornering him, smashing his windows, yanking him out and beating him in front of his wife and child, police said.
Mieses, 32, was struck when Lien raced away from the pack after the initial fender bender. He is in critical condition with a crushed spine and two broken legs and may be paralyzed. He has hired a media-savvy lawyer, Gloria Allred.
"There's no hope for his back," Mieses' wife, Dayana, told reporters earlier this week. "They broke it in two different places, so he will be forever, forever paralyzed."
Mieses' family has not said whether they are taking legal action against Lien.
Mieses was recently arrested in Andover, Mass., for driving with a revoked license, according to NBCNewYork.com. He has not had a valid license or permit to drive in the state since 1999, according to police and records with the Massachusetts Registry of Motor Vehicles. What's more, Mieses has never applied for a motorcycle license.
In June, Mieses was named a habitual offender, and his right to drive in Massachusetts was revoked until 2017, according to the records. It was not clear if he was licensed to drive in any other state. His attorney had no comment, according to NBCNewYork.com.
The NYPD has not charged Lien, and Police Commissioner Raymond Kelly has suggested that if he feared for his life, he may have been within his legal rights to speed away from the scene, hitting other bikers surrounding his SUV in the process.
The biker who slowed down in front of Lien, Christopher Cruz, 28, of Passaic, N.J., was charged with reckless driving and unlawful imprisonment. His lawyer told reporters he had committed no crime.
Another biker was arrested by police after he was seen hitting the Range Rover with his hands, but prosecutors declined to bring charges and sources said he did not take part in the assault.
Another 37-year-old biker was expected to surrender within 24 hours of Thursday evening, a law enforcement official told NBCNewYork.com.
Police have said the motorcycles were part of a loosely organized, unauthorized rally called Hollywood Stuntz that hoped to take over Times Square.
State Sen. Adriano Espaillat, who said the upper Manhattan district he represents has become "the Wild West of motorcycle riders," called for legislation to outlaw large packs of law-flouting riders on highways.
"I am here to denounce the despicable behavior of these motorcycle crews that have made it their business to come across this neighborhood and the city and just basically disobey all traffic regulations," he said, releasing a video of motorcycles massed near a gas station about an hour before the incident with Lien.
"They get on the sidewalks. They drive on the wrong side of the street. They really have a total disregard for safety of residents and pedestrians and other drivers."
NBC News' Alex Moe contributed to this report.