The family of Jordan Edwards, the 15-year-old boy who was fatally shot by a Texas cop, appeared publically for the first time since laying their son to rest five days ago, along with their lawyers and several community groups on Thursday.
Jordan Edwards's parents did not speak at the press conference called by their attorneys, but they did nod their head in assent several times while others vowed justice for their son.
"Jordan should be here," said K.C Fox, vice president of the NAACP-Dallas. "And I will stand with this family until the end," she said.
Edward's mother held her head low with her eyes shut as one of the speakers mentioned that Jordan would not be here on Mother's Day. His father immediately put his arms on her shoulders to comfort her.
"This family should be celebrating Mother's Day on Sunday not be out here fighting for something that is rightfully ours, which is a fair system," Fox said.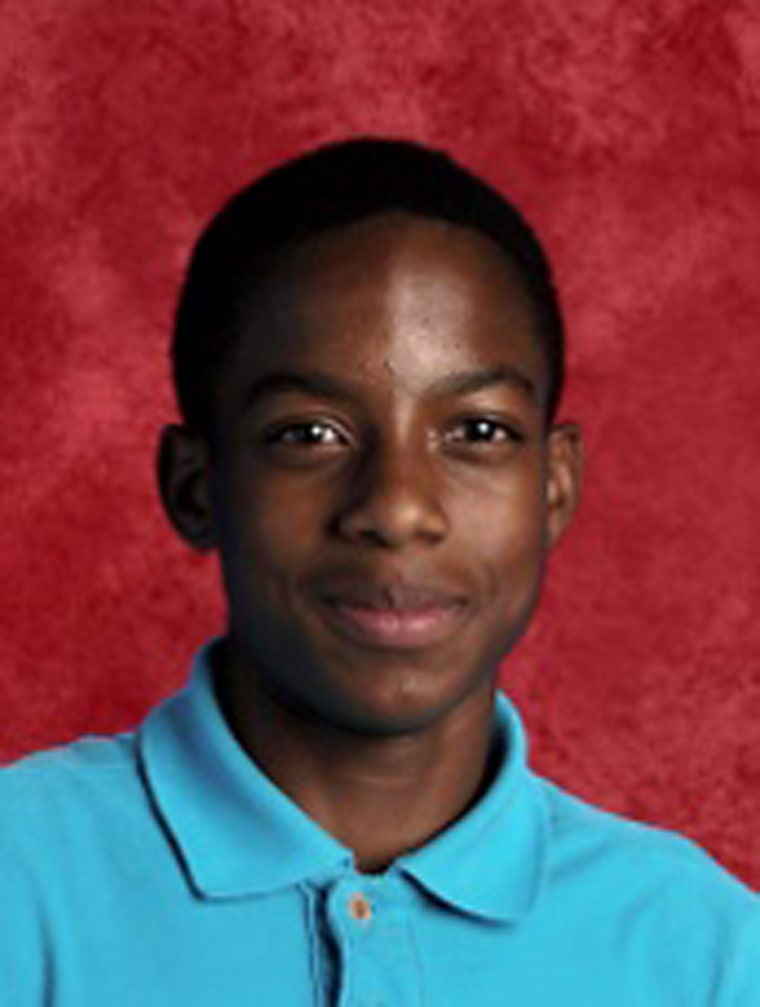 Parents Odell and Charmaine Edwards had come directly from a meeting with the Dallas County District Attorney, who is committed to securing a conviction, said Lee Merritt, an attorney for the family, while standing by their side.
During the press conference, attorneys said the U.S Department of Justice is now involved in the inquiry.
"At this point, an investigation by the Department of Justice has begun," Merritt said.
Brittany Dunn, a spokeswoman for the Dallas County DA, also told the Associated Press Thursday the U.S. Justice Department has launched an investigation into the fatal shooting.
The Department of Justice did not immediately return requests for comment by NBC News.
"Specifically what was mentioned [to us] was that Washington is in on this," said Jasmine Crocket, another attorney for the Edwards family. "We don't know the extent of whatever is going on, but we do know that they are watching and they are investigating," she said, adding that this information was passed along by the Dallas district attorney's office.
The family reps also hinted at a bigger conspiracy in Balch Springs.
"A large revenue of Balch Springs has to do with fines, and when you go in and look at how they [police] collect fines you will find that they treat individuals in a bad way," said Daryl K. Washington, another family lawyer. "The ones paying these fines are African American and Latinos," he said.
The allegation was reminiscent of complaints made in Ferguson, Missouri, prior to the city's investigation by the Department of Justice.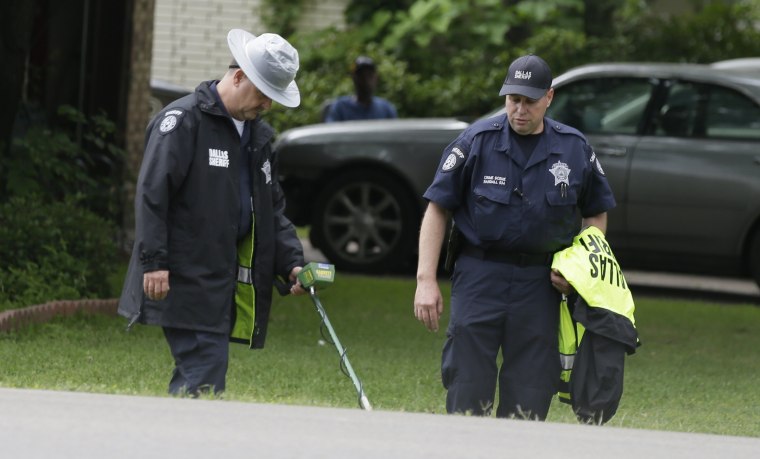 A Department of Justice Report on the city of Ferguson in March 2015 revealed that a large part of the police department's job was revenue generating and the brunt of that collection was coming from its minority residents, which enabled much of the police abuse and brutality.
The similarities between the cities are striking.
Both Balch Springs and Ferguson have almost an identical population size, with minorities making up more than seventy percent of the cities.
At the time of the investigation, Ferguson had 54 police officers, four who were African-American with the rest being white, according to the DOJ report.
Balch Springs has 55 police officers with only six being African-American, according to data obtained via Freedom of Information Act by NBC News.
"What happened in Balch Springs is something that could happen anywhere throughout the United States," Washington said.
Officer Roy Oliver of the Balch Springs Police Department was fired from the force and charged with murder after he fired a rifle multiple times at a moving car filled with several teenage boys who were leaving a house party on the night of April 29.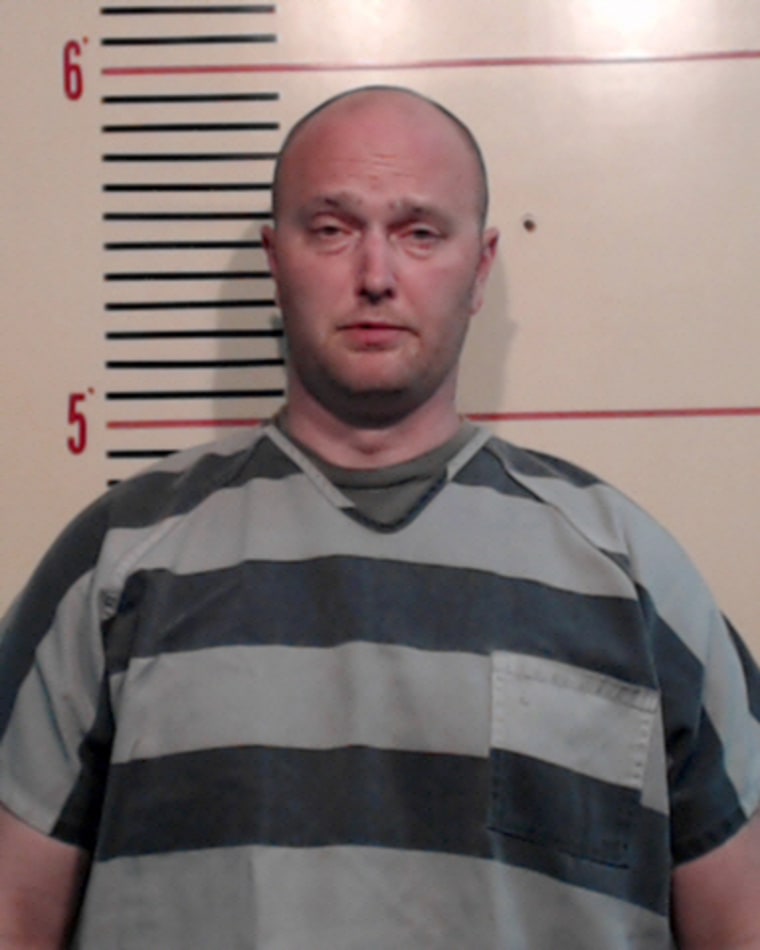 While police initially stated that the car full of teens was driving "aggressively towards the officer" prompting the shot, Balch Springs Police Chief Jonathon Haber quickly recanted that account after viewing officer worn body camera.
"The narrative would have been much different had not there been body cam footage," Washington said Thursday. "We need to find out why he [Oliver] found it necessary to lie because that's what he did," he said.
In addition to the criminal charge, the Edwards family has also filed a federal wrongful-death civil suit against the officer, the police department, and the city.
The family is asking for transparency and are demanding that the district attorney release the names of all the other officers involved in Edward's death, Merritt said. They want their son to be a catalyst "for change all over the nation," he said.
"They understand his name means something to this community and that his name is going to change police brutality throughout the country," Merritt said. "He will very much be a banner for everyone standing before you and everyone in the country," he said.