The family of a man who was fatally shot last year at a middle school while students were being picked has sued, alleging unlawful use of force by Colorado deputies.
Richard Ward, 32, was with his mother, Kristy Ward Stamp, and her boyfriend on Feb. 22, 2022, to pick up his younger brother from Liberty Point International Middle School, according to the lawsuit filed in U.S. District Court for Colorado. Pueblo County sheriff's deputies approached Ward after they received a report that he had been opening doors of nearby vehicles in the pickup waiting area, officials have said.
Ward stepped out of his mother's SUV for a "brief walk," mistook another white SUV for hers and got in the wrong vehicle, the lawsuit says. He apologized to the woman who was driving after he realized his mistake and returned to his mother's vehicle, the suit says.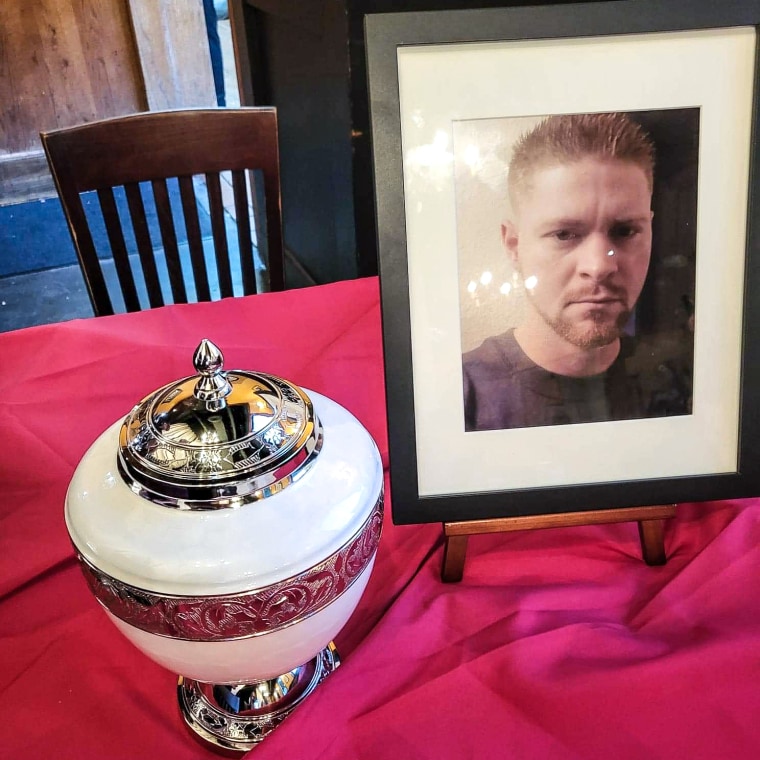 Minutes later, according to the suit, Deputy Charles McWhorter approached the vehicle to speak with Ward. Video from McWhorter's body-worn camera shows him approaching the SUV and greeting Ward, who opens his door to talk to the deputy.
"Wow, calling the cops on me? Just looking for my little brother," Ward says upon seeing McWhorter.
McWhorter asks for the brother's name, and Ward stumbles providing it, according to the video. When Ward was asked whether he had forgotten who his brother was, his mother interjected that the man has two brothers. Ward said he was just "messing" with the deputy and then asked McWhorter why he was touching his arm.
'Why are you acting like this?'
The lawsuit says McWhorter put his hand on Ward's elbow. The angle of the video makes it unclear where McWhorter's hand is. Ward pulls his arm away, and a hand can be seen moving in the edge of the frame.
"Why are you acting like this?" McWhorter asks, according to the video.
"I'm a little nervous because I don't like cops," Ward says, adding that he has had previous experience with officers who used force.
Ward and McWhorter then discuss the incident with the other vehicle, according to the video, and Ward explains that he believed the other vehicle was his mother's.
"I was like, lady, I'm sorry. ... That's that," Ward said. "That was what happened."
McWhorter asks whether Ward is under the influence, and Ward says no. He asks Ward for identification, and Ward starts to pat his pants and reaches into his pocket, the video showed.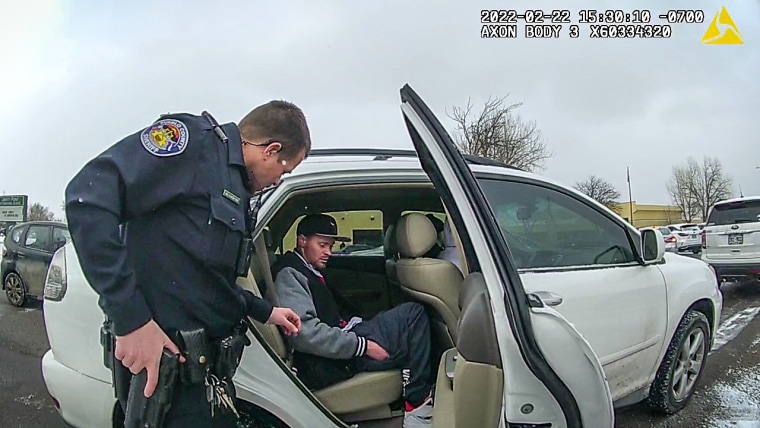 Asked whether he has a weapon, Ward responds that he does not think so but might have a pocketknife, according to video from McWhorter's body camera. Ward did not have his pocketknife at the time, the lawsuit says.
"What did you just stick in your mouth?" McWhorter asks before he reaches into the back seat and pulls Ward out of the SUV onto the ground.
"It was a pill. Let me go," Ward says, according to the video.
Ward's upper body is not in the frame in McWhorter's bodycam video. Video from a second deputy showed Ward putting a hand to his face, but it is unclear what was inside his hand.
The lawsuit says Ward took prescribed anti-anxiety medication he had in his pocket during the encounter.
A struggle with deputies
Video from both McWhorter's and the second deputy's cameras show a struggle between Ward and the officers. McWhorter's camera appears to be knocked off. Audio can be heard of Ward screaming and deputies telling him to stop.
The second deputy's camera appears to show Ward and McWhorter wrestling on the ground, but only their legs can be seen. Within 20 seconds, three muffled shots can be heard.
McWhorter then backs away with a firearm in his hand, and a deputy says, "Shots fired." Ward moves from his side onto his back.
"Is my son shot?" asks Ward's mother, who is in the front passenger seat. Her boyfriend, who is in the driver's seat, repeatedly asks whether Ward has been shot and whether the deputies called 911.
The second deputy informs the couple that more people are on the way. According to the video, McWhorter puts on his gloves and lifts Ward's shirt. Ward received medical aid after paramedics arrived about five minutes after he was shot.
Speaking to other law enforcement officers after the shooting, McWhorter identifies himself as the officer who fired, the video showed. He recounts what happened to other sheriff's staff members and says Ward got on top of him at one point.
"So I'm trying to roll to hold my gun down, and he head-butts me in the nose," McWhorter says. "He says something; I couldn't understand what he said. So I'm trying to pull. I finally get it out and fire two rounds into him and then push it off of him."
Ward was shot three times and pronounced dead at the scene, the lawsuit says. His mother was not informed about Ward's death until hours later, after she and her boyfriend had been taken into custody and interrogated, the lawsuit alleges.
Deputies cleared in sheriff's investigation
An investigation by the Pueblo County Sheriff's Office found that the deputies' actions "comported with and were pursuant to Pueblo County Sheriff's Office training, policies, customs and practices," the lawsuit says.
The Pueblo County District Attorney's Office said in an October letter that the deputies had reasonable ground to believe their safety was in danger, NBC affiliate KUSA reported. The letter also said McWhorter told authorities he would have felt vulnerable getting down to assist.
Representatives district attorney's and the sheriff's offices did not immediately respond to requests for comment. McWhorter was not immediately available for comment Tuesday.
"My heart is broken. I have no words to explain this to Richard's little brother," Ward's mother said in a statement Tuesday. "Our family has been ripped apart." 
The lawsuit alleges Ward's rights were violated under both the federal and the state constitutions through excessive use of force. Ward's family is demanding a jury trial.
"We consider this an extraordinarily compelling case of unjustified police brutality, leading to the death of a young man with devastating consequences for his mother and family," said Darold Killmer, an attorney representing Ward's family. "The family has asked us to secure justice for Richard, and we intend to do so."
Killmer said the deputies had no basis to believe Ward had committed a crime.
"We consider this an extraordinarily compelling case of unjustified police brutality, leading to the death of a young man with devastating consequences for his mother and family," Killmer said.