A former Texas official jailed on charges of making a terroristic threat is a "prime suspect" in the slaying of two Kaufman County prosecutors, one of his family members told NBCDFW.com.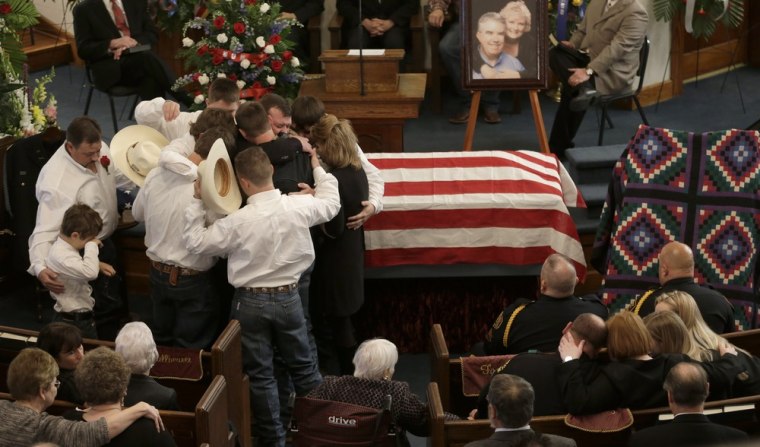 Eric Williams, 46, who is being held on $3 million bond, lost his job as Kaufman County justice of the peace last year after he was convicted of felony theft for taking computer monitors from a public building. Assistant district attorney Mark Hasse, who was the first of the local authorities slain, prosecuted that case, Reuters reported.
Hasse, 57, was gunned down in daylight Jan. 31 in the Kaufman town square, near the county courthouse. Three months later, the county's district attorney, Mike McLelland, 63, and his wife, Cynthia, 65, were shot to death at their home in Forney, Texas. McLelland, who had publicly vowed to find Hasse's killer, was fired at 20 times and his wife once, according to a federal source.
The three killings rocked the small town and caused concern among prosecutors in the region. Theories about motives behind the killings have included retaliation by white supremacist groups and Mexican drug cartels, federal prosecutors said.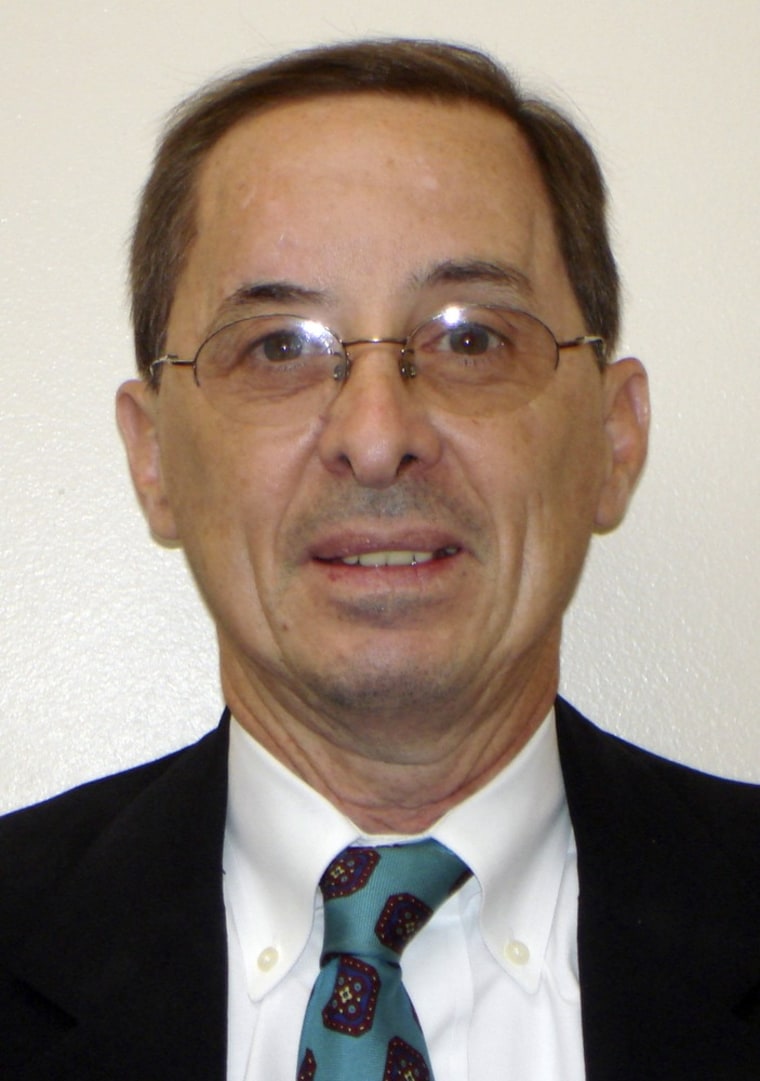 Attention turned to Williams after his arrest early Saturday.
Williams had told NBCDFW.com that he had no role in the death of Hasse and that he had nothing to hide.
A former police officer, Williams said he was contacted by investigators just hours after McLelland and his wife were found dead.
"I've cooperated with law enforcement," Williams said. "I certainly wish them the best in bringing justice to this incredibly egregious act."
Williams said he met with the agents at a restaurant, where they conducted a test for gunpowder residue on his hands. He also turned over his cellphone along with his wife's, Williams said. The investigators gave the phones back to him on Sunday.
"I know I didn't do anything," Williams said. "I know where I was."
On Sunday, Kaufman County Sheriff's Department Lt. Justin Lewis told NBCDFW.com:
"Mr. Williams has not been charged with any murder (no one has been charged for the murders) and we have not named any suspects, prime suspects, or persons of interest in the case. The investigation continues and all leads and tips continue to be worked.
Reuters contributed to this report.