DENVER — The family of a pregnant Colorado woman fatally shot by an Arvada police officer after she was mistaken for a shoplifter said in a lawsuit that the killing was "patently unreasonable."
The family of Destinee Thompson, 27, of Denver, is seeking unspecified damages in the suit filed against four officers and a sergeant Tuesday, two years after Thompson was killed as she tried to drive away from officers who had surrounded her car.
She was leaving an Arvada motel on Aug. 17, 2021, when several officers approached her, saying they were looking for a Latina who had brandished a knife as she was stealing a cart full of merchandise from a Target store, according to the suit, filed in District Court in Denver County.
The actual suspect, who also had stolen items from the store two days previously, had a chest tattoo, she was wearing a white tank top, and she allegedly had gone to the motel, the suit says.
Thompson, who was wearing a white tank top but did not have a chest tattoo, was leaving the motel to eat lunch as officers arrived, the document says.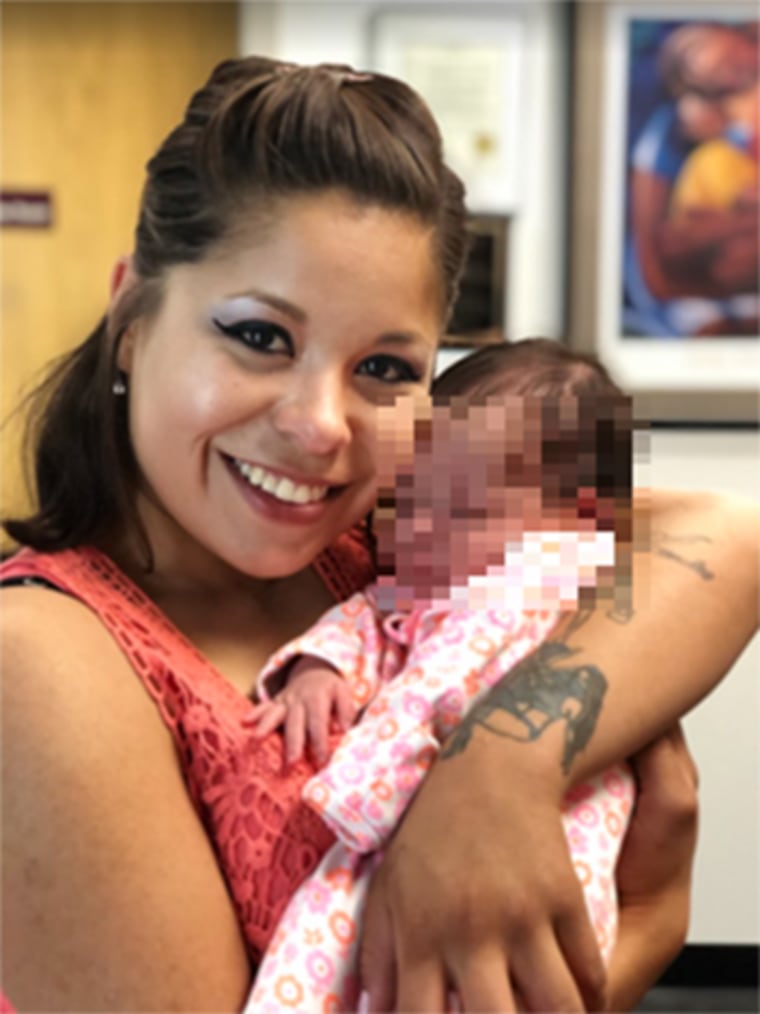 When she got into her minivan, she was blocked in by a police vehicle, and officers surrounded her, yelling and eventually shattering a passenger window, it says.
Thompson was scared and tried to back out of the parking space before she drove over the curb and toward the road without posing a risk to officers, it says.
She drove about 25 yards before Arvada Police Officer Anthony Benallo fired eight shots, one of which killed Thompson and her unborn child, the suit says.
"Officer Benallo's decision to kill Ms. Thompson was patently unreasonable," the family says in the lawsuit. "The defendant officers detained an innocent woman, shattered the window of her car, and ultimately shot and killed her as she drove away."
The lawsuit also names Arvada Officers C.J. Bickmore, Chris Dennehy and Ian Gohlke and Sgt. Jeff Orndoff as defendants.
Benallo and the others could not be reached for comment Wednesday.
"There is no justification to surround her car and smash out her window," the family's lawyer, Siddhartha Rathod, said Wednesday. "Of course she drove away. They murdered her. They killed a pregnant woman."
Arvada police said they were responding to a robbery after witnesses reported a Latina or white woman had threatened a Target employee with a switchblade while she was shoplifting.
Within minutes, Arvada police arrived at the motel and believed Thompson matched the suspect's description, authorities said.
When officers asked for her ID, she said that she did not have any with her and that they were questioning the wrong person, the police department said in a statement Tuesday.
Police said Thompson ran toward her van but talked through her window, repeating that she had done nothing wrong.
Thompson, who had felony arrest warrants for probation violations stemming from a conviction for second-degree assault on a peace officer and dangerous drugs, unexpectedly put the van in reverse, hitting the police vehicle behind her, police said.
"Believing the suspect had hit or run over a plainclothes officer," an officer fired at the minivan, the department said, adding that officers thought she posed a threat.
A critical incident response team investigated the shooting and handed its findings over to the district attorney's office in Jefferson County, where Arvada is located.
District Attorney Alexis D. King declined to press charges against officers in April 2022.
"I find that the officer's use of deadly physical force was legally justified to defend himself and others from the threat posed," King wrote.
Thompson's father, Francis Thompson, 50, said the police department tried to downplay the killing by waiting more than a year to release the incident report. He said the shooting has taken a toll on the family.
"This is the hardest thing I've ever had to deal with," he said. "I want justice. I don't think it's fair that the officers are still working without punishment.
"I wish I could tell her one more time that I love her, and I'll never stop fighting for her. I'm not gonna let go."
An autopsy determined a gunshot was the cause of Thompson's death, and she tested positive for methamphetamine, fentanyl, morphine and amphetamine, police said.
Thompson was the mother of three children and frequently found work as a housekeeper, her family said.