The family of Sandy Bland, the woman found dead of an apparent suicide in a Texas jail cell, said Friday that a video from earlier this year in which she talked about battling depression doesn't tell the whole story.
Bland "may have used the term 'depression,' but that statement in March had very little to do with her mindset" before she died, the family's attorney, Cannon Lambert Sr., said on MSNBC on Friday.
Bland, 28, was found hanging in her jail cell on Monday, days after she was arrested for allegedly assaulting a police officer during a traffic stop. The Harris County Institute of Forensic Sciences in Houston performed an autopsy on Bland's body on Tuesday, and her death was ruled a suicide by hanging, a spokeswoman told the Chicago Tribune.
But her family has said it is "unfathomable" that she would have taken her own life.
Bland had just moved to the Houston area for a new job at her alma mater, Prairie View A&M University, according to her family. She was upbeat and looking forward to the future, Bland's sister, Sharon Cooper, told MSNBC on Friday.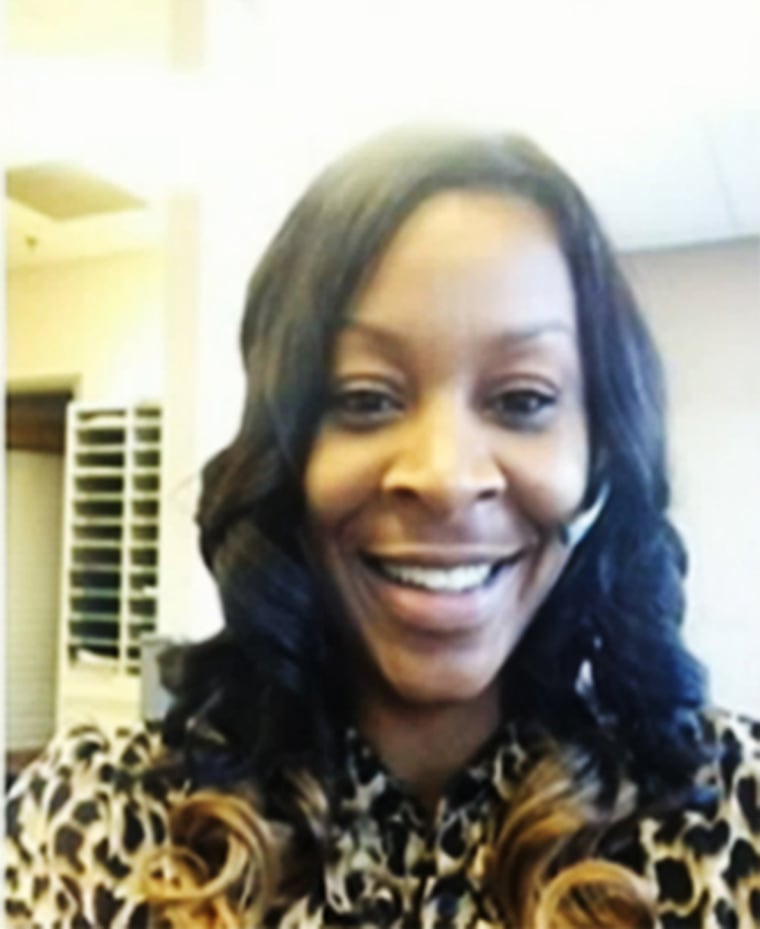 Cooper said that she received a positive message from Bland just before she moved from suburban Chicago to Texas.
But at a news conference on Thursday, a prosecutor said that the video from March suggests Bland "may have been suffering from some sort of mental illness."
"That self-diagnosis is certainly something that we are going to look at and consider with a motive for a suicide," Elton Mathis, the Waller County district attorney, said.
In the video, which was uploaded to Facebook and confirmed by her family, Bland says: "I want you guys to know that I am a human, and so if there are any of you that are dealing with those same things, depression and post-traumatic stress disorder — it's OK."
Lambert, the family attorney, said on MSNBC on Friday that authorities are trying to conflate the circumstances of Bland's death with what she may have said about depression in her past. He said that that video shouldn't be used to explain what happened.
Bland was first pulled over by cops on July 10 for failing to signal a lane change. But she became argumentative, the sheriff's department said, and was arrested for allegedly assaulting one of the officers.
Her bail was set at $5,000, which Cooper said the family was trying to raise. But two days later, on Monday morning, the sheriff's department said they found her hanging in her jail cell.
The Texas Rangers and the FBI are now investigating the case, which has gained traction on social media because of the hashtags #JusticeForSandy and #WhatHappenedToSandyBland.
Bland was also vocal on Facebook before her death, and shared her observations about race and policing in America.
A rally with about 70 people was held Friday afternoon in front of the Waller County Sheriff's Department in support of Bland, reported NBC affiliate KPRC.
Protesters cried out "No justice! No peace!" and raised doubts that Bland would have killed herself when she was so outspoken about issues concerning the black community.
"If you look at her Facebook page, she was ... talking about racial injustice," one friend told reporters. "She always promoted her people and lifted her people up."