Lawyers for the family of an escort found dead near a New York beach say that an autopsy by a famed coroner shows she was probably strangled, and is likely the 11th victim of a serial killer who police believe murdered 10 other victims on Long Island.
Suffolk County authorities had previously said the cause and manner of death of Shannan Gilbert, a 24-year-old prostitute, was unknown, but attorney John Ray said Friday that former New York City medical examiner Dr. Michael Baden had reviewed the evidence and said the findings were "consistent with homicidal strangulation."
"There is no evidence whatsoever that Shannan Gilbert died a natural death," said Ray at a press conference Friday with Gilbert's mother and sisters. He said Dr. Baden's report indicated there was no evidence that Gilbert had died of exposure, a drug overdose or drowning. "Those three theories have been put forward repeatedly by Suffolk County Police," said Ray, who called the explanations "absurd."
"It's time now for the police department to wise up," said Ray, who added that the FBI and U.S. Attorney's Office were also looking into the case.
Gilbert's mother Mari said her daughter was "not perfect," but was loved. "She did not and does not deserve to be forgotten.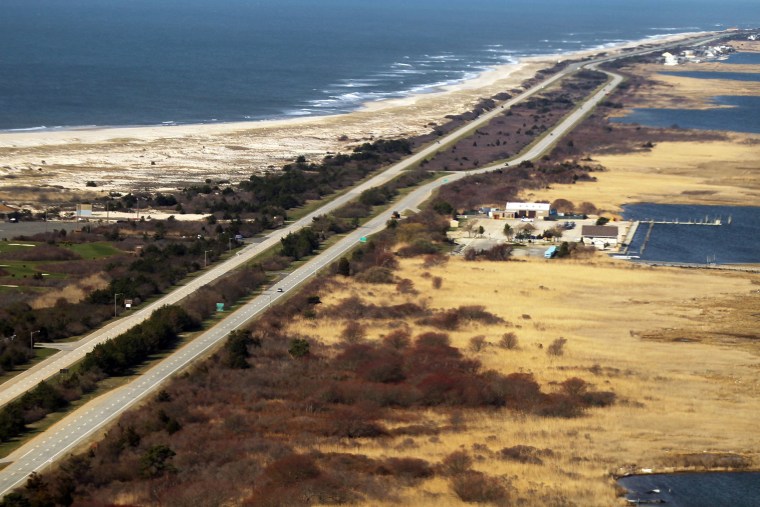 Gilbert's youngest sister Stevie said she believed all the bodies found on Long Island were linked, and she was angry at investigators and also at potential witnesses who may be hiding information. "It is hurting you knowing that you know truth.
Shannan Gilbert called 911 from the home of a client near Gilgo Beach, Long Island in May 2010 and told an operator someone was trying to kill her. She then went missing, which sparked a search of the area.
In December 2010, a K-9 unit found the first of 10 bodies buried near Gilgo and Oak beaches -- eight women and one man, all prostitutes, and a female infant. Police came to believe a serial killer or killers was responsible for the deaths.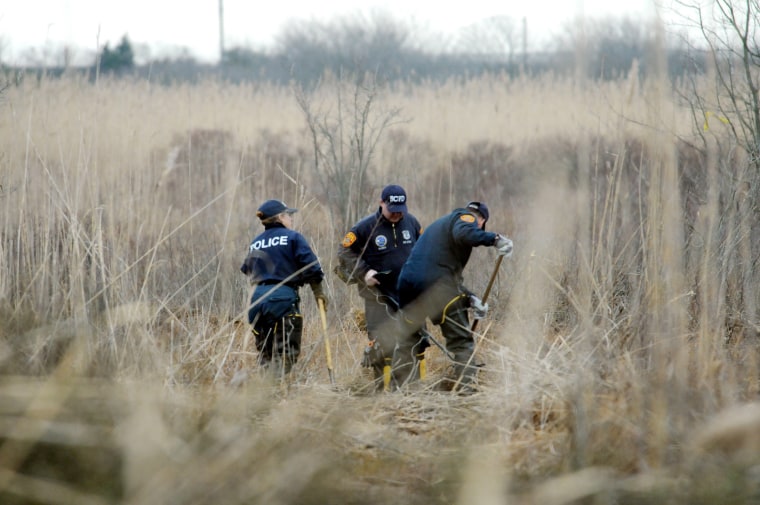 A year later, investigators found Gilbert's body in a marshy area near some of the other bodies and not far from the client's house. The client has been ruled out as a suspect by Suffolk County Police.
The Suffolk County Medical Examiner's official report said that Gilbert's cause of death and manner of death were both "undetermined," and police have said they don't believe her death is linked to the other murders.
Dr. Baden was hired by Gilbert's family to conduct an independent review to determine her manner of death, and whether she died in the same manner as the other murdered escorts, who were all strangled. According to Ray, while Baden said there was "insufficient evidence" to find a definite cause of death, "the autopsy findings are consistent with homicidal strangulation."
Nobody has been charged in the deaths of Gilbert or any of the other escorts.
Last month it was announced that two FBI agents would assist Suffolk County police in their five-year-old investigation into the human remains found along Gilgo Beach and Ocean Parkway.
In a statement, the Suffolk County Police Department said it is "doing everything it can to solve the Gilgo Beach homicides," and defended county medical examiner's autopsy of Shannan Gilbert, noting that it was conducted with the assistance of New York City's medical examiner's office and "anthropology experts."
The statement also said that homicide detectives had reviewed "a page and a half letter" written by Dr. Baden. "It provides no additional information, and concludes, as did the Suffolk County Office of the Medical Examiner, that there is insufficient information to determine a definite cause of death."