Packy, the elephant whose birth in the 1960s attracted international fame, was euthanized Thursday after failing to respond to treatments for drug-resistant tuberculosis, the Oregon Zoo said.
"We'd run out of options for treating him," Dr. Tim Storms, lead veterinarian for the Oregon Zoo, said in a statement. "The remaining treatments involved side effects that would have been very hard on Packy with no guarantee of success, plus a risk of creating further resistance."
"None of us felt it would be right to do that," Storms said. "But without treatment, his TB would have continued to get worse."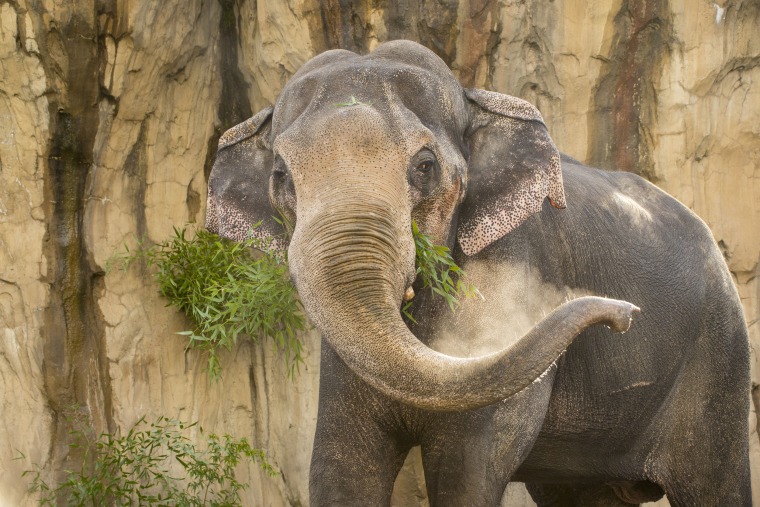 Making his entrance in 1962, Packy was the first elephant born in captivity in the United States in 44 years, the zoo said. He was featured in an 11-page spread in Life magazine the year he was born, and Rose Parade floats were created in his honor.
The animal was nearly 55 years old, making him the oldest of his species in the Northern Hemisphere, the zoo said.
"This is a tremendous loss for the entire community," zoo Director Don Moore said in a statement. "Packy was one of the most famous animals in the world, but to the people who live here, the people who grew up with him, he was family."
Packy was diagnosed with tuberculosis in December 2013, and in September 2016, active TB was detected during a routine test, the zoo said.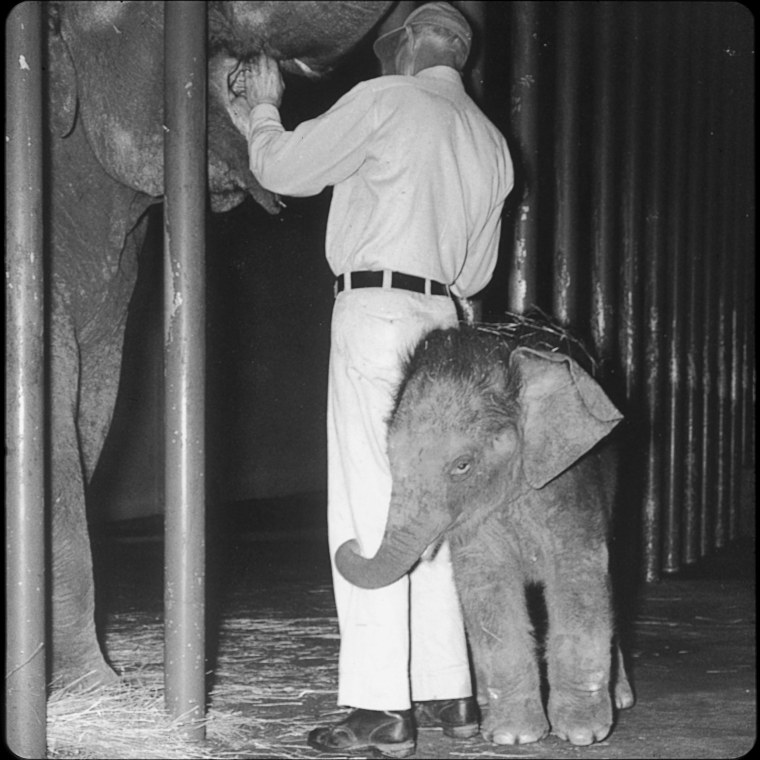 About 5 percent of Asian elephants in captivity in North America are infected with tuberculosis, the Centers of Disease Control and Prevention said in a 2016 weekly report.
The group In Defense of Animals was sharply critical of the decision, saying Packy was "murdered." That group and Free the Elephants Oregon said Tuesday that they had learned of discussions to euthanize the animal and had urged the zoo to change course.
"Oregon Zoo brought Packy into the world and profited from him for decades. He was not suffering, and risk management plans were working, yet they killed him anyway," In Defense of Animals President Marilyn Kroplick said in a statement.
The group called for the zoo to retire its remaining elephants to a sanctuary.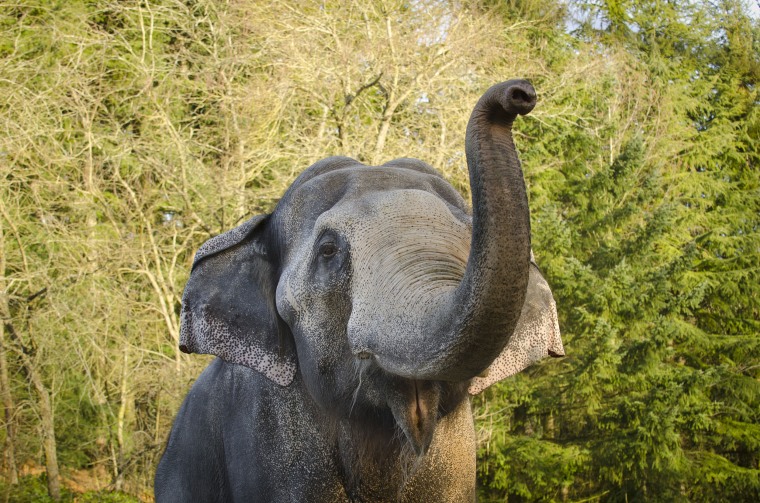 "We consulted other experts — veterinarians and pharmacists — and a lot of people were involved in this decision, but that didn't make it any easier," Storms said. "Anybody who's had a sick or elderly pet knows how painful this can be, even if you know it's the best thing for the animal."
The zoo, located in Portland, said it has been a pioneer in providing elephants with environments that allow normal social interactions and breeding and that it established a $1 million endowment fund supporting conservation of the Asian elephants, which are endangered.
"Packy's birth started it all," Bob Lee, who oversees the zoo's elephant program, said in the statement. "If you think about the time when he was born, it's mind-boggling — Kennedy was president, the Beatles hadn't made any records yet, cigarettes didn't have warnings from the Surgeon General."
"We've learned so much about elephants since then, and it never could have happened without Packy," he said.
The zoo plans a memorial service for the animal.