/ Source: Associated Press
Kate Spade, the world-renowned fashion designer whose namesake brand is synonymous with cheerful luxury, was found dead Tuesday in her New York City apartment, police said.
The 55-year-old's body was discovered by a housekeeper at her Park Avenue home, and it appears that she hanged herself from a door with a scarf, sources told NBC New York.
"There was a suicide note left at the scene," NYPD Chief of Detectives Dermot Shea said at a news briefing. "Not going to get into the contents of that note. That appears to be the sum total of what it is at this point, but we still have detectives on the scene."
Spade launched a line of chic handbags in the early 1990s that became a global sensation, turning her company, Kate Spade New York, into a retail powerhouse with over 140 shops and outlet stores across the United States.
"I was looking for something that could be less serious, more personal," Spade said of her handbags in a 1999 interview with The Boston Globe. "I also wanted timelessness."
The bags that bore her company's iconic logo put a contemporary spin on the classic elegance of American style icons like Audrey Hepburn and Jackie Kennedy. The designs were hailed as simple yet sophisticated, setting a brightly colored and preppy fashion template for women around the world.
"I grew up in the Midwest, where you have to have [a fashion item] because you like it, not because you're supposed to have it," Spade told The Associated Press in 2004.
"For our customers, fashion is in the right place in their life. It's an adornment, not an obsession."
Spade was being mourned on Tuesday as an iconic tastemaker who reshaped the American fashion industry.
The Council of Fashion Designers for America praised Spade for her influential body of work, saying in a statement that she had an "immeasurable impact" on "the way the world viewed American accessories."
She was born Kate Brosnahan in Kansas City, Missouri, in December 1962, the daughter of a construction company owner and a housewife. She co-founded her company in 1993 with Andy Spade, the man who would become her business partner and husband. And over the next decade, they built it into an empire that also included shoes, luggage, stationery and other accessories.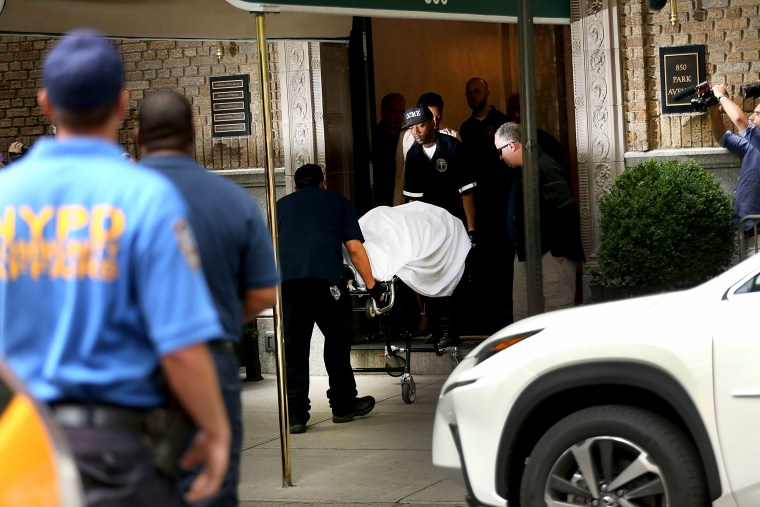 Spade exited the company in 2007, after it was scooped up from the Neiman Marcus Group for $125 million by the company then known as Liz Claiborne Inc. Ten years later, Coach, now known as Tapestry Inc., acquired the brand for $2.4 billion.
She recently launched Frances Valentine, a line of what Vogue described as "modestly priced, ultra-covetable Italian-made shoes and bags," and reportedly even changed her surname to Valentine.
She is survived by her husband and a daughter, born in 2005. She was the sister-in-law of "Saturday Night Live" alum David Spade and the aunt of actress Rachel Brosnahan, star of the Amazon series "The Marvelous Mrs. Maisel."
If you or a loved one are looking for help, please call the National Suicide Prevention hotline at 1-800-273-8255.