Illinois State Police are investigating the shooting death of Jemel Roberson, an armed security guard who was working to subdue a suspect involved in an earlier shooting at Manny's Blue Room Lounge in Robbins.
Roberson, 26, was shot and killed early Sunday morning by a Midlothian officer responding to the scene. According to Illinois State Police, the officer, who remains unnamed, encountered a man in plain black clothes with no markings readily identifying him as a security guard, armed with a gun in the west parking lot.
According to witness statements, the officer gave the armed man multiple verbal commands to drop the gun and get on the ground before ultimately discharging his weapon and striking him.
The Public Integrity Task Force was requested by the Midlothian Police Department to conduct an independent investigation into the involved officer's use of force.
The investigation comes after local council members, including alderman Keith Price of the nearby suburb of Harvey, have expressed concern that the shooting may have been racially motivated.
A candlelight vigil was held at Manny's Blue Room Lounge on Monday night. Protesters gathered at rallies Tuesday night and Wednesday in front of the Midlothian police station, asking for the officer to resign. Protesters also called upon Robbins residents to boycott Midlothian businesses.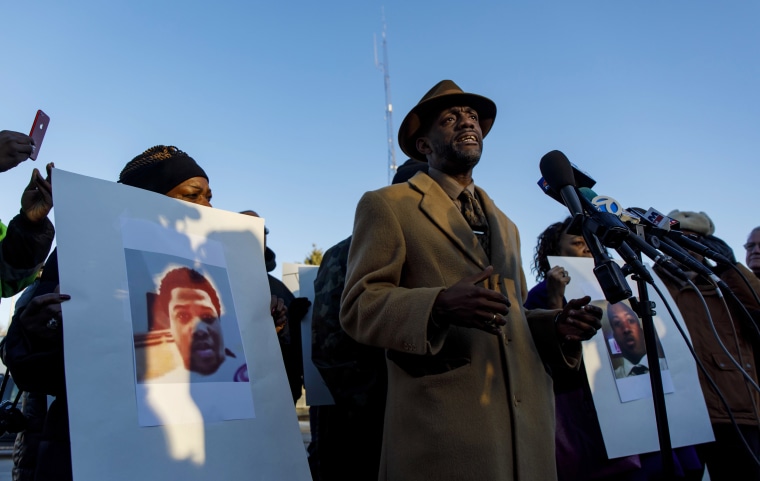 The American Civil Liberties Union also responded to the shooting.
"Jemel Roberson should be alive today," said Karen Sheley, director of police practices for the ACLU of Illinois. "Working as a security guard while black should not be a death sentence. A police officer's assumptions about Mr. Roberson, apparently impacted by bias, resulted in a tragedy."
Tyrone Ward, the mayor of Robbins, ordered the lounge closed temporarily while authorities continue their investigation.
"The Village of Robbins sends its deepest condolences to the family of Jemel Roberson for this unfortunate tragedy," he said. "We ask that the Robbins community continue to keep the Roberson family lifted in prayer during this trying time."