Modern technology helped to capture a Connecticut man who allegedly kidnapped his infant son from Canada more than 31 years ago and raised him in America using fake names.
Allan Mann Jr. was arrested on Friday in Vernon, a suburb of Hartford, where he had been living as "Hailee Randolph DeSouza," investigators said.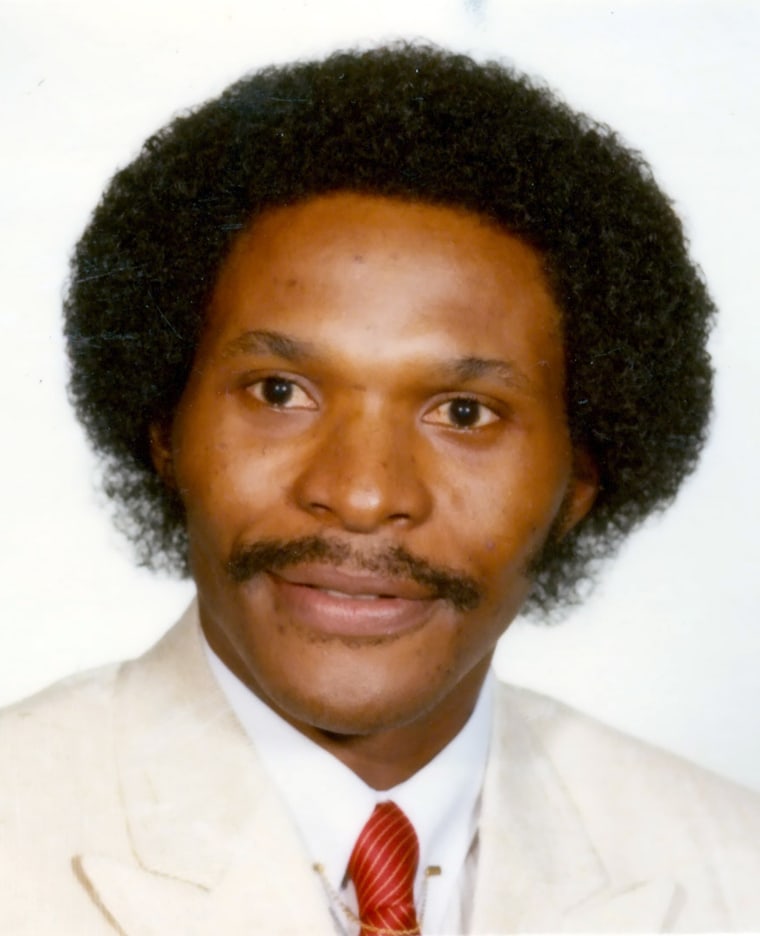 Det. Sgt. Wayne Banks, of the Toronto Police Fugitive Squad, at a news conference Monday in Toronto, said Canadian and American authorities used facial recognition to identify Mann, 66.
The dual Canadian-Ghanaian citizen took his 21-month-old son, Jermaine Allan Mann, on June 24, 1987, during a court-ordered visit in Toronto, officials said.
After coming to the United States later that year, Mann used a fake birth certificate — purportedly from St. Joseph Hospital in Houston, claiming he was born in 1957, according to prosecutors. Jermaine also lived with a fake birth certificate, purportedly from Hermann Hospital in Houston.
Both Houston's Health Department and Texas' Health and Human Services Commission have confirmed those documents are phony, prosecutors said.
Federal officials declined to name the son or reveal where he currently lives.
Lyneth Mann-Lewis, who was notified Oct. 25 that her son had been found, traveled from Toronto to Connecticut over the weekend to meet her now 33-year-old son allegedly stolen from her more than three decades ago.
"The words 'Your son is alive; we've found him' — that is breathtaking," she said Monday.
Mann-Lewis said when the two met, she grabbed her son and squeezed his head to see if he was real.
"I said, 'Oh my God, my baby.' He said, 'Mommy, you have my eyes.' He hugged me and he kissed me and we held for a long time," Mann-Lewis said.
Their reunion was the result of at least 200 tips from the public — all of which investigators said were taken seriously in Toronto and the U.S. — and 300 to 400 interviews.
Asked if there was anything she would like to say to Mann, she responded: "I just thought it was sad for him to have done what he did. You never take a child from its parent, no matter what."
Banks said Jermaine Mann was under the impression that his mother had died shortly after birth.
The son attended Mann's initial appearance before a judge on Friday and left court without commenting.
"And since his son is a victim in this case, we can't disclose any information about him," Department of Justice spokesman Thomas Carson said on Monday.
Mann, who has been living in publicly subsidized housing in Vernon since 2004, was charged with making false statements and making false statements to get HUD housing.
Since the alleged kidnapping, Mann had also lived in the Bronx, New York, and Jamestown, North Carolina, according to a criminal complaint.
His next pre-trial hearing is set for Nov. 9.
Mann-Lewis thanked the Missing Children Society of Canada and officials in both countries for investigating her son's disappearance. She said she wanted to encourage other families with missing children and loved ones not to ever give up hope on finding them.
"I am the proof that after 31 long years of suffering, 31 long years, one should never give up," she said. "But be patient. Be strong and believe that all things are possible and that anything can transpire."