Murders rose by nearly 30 percent in 2020, with more than 21,500 reported last year, according to the FBI's annual Uniform Crime Report.
The total was up from 16,669 in 2019, according to the FBI, one of the sharpest increases in murders in several years. The national homicide rate, 6.5 per 100,000 people, is still lower than it was during much of the 1990s.
"That's an unprecedented one-year rise," said Richard Rosenfeld, a criminology professor at the University of Missouri-St. Louis.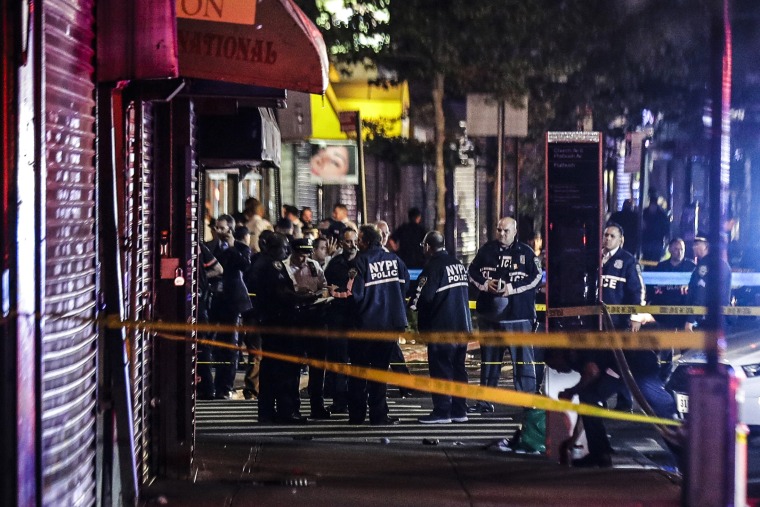 The FBI report, which covers slightly more than half the U.S. population, does not list reasons for the violence. Experts have said it is difficult to pinpoint the causes of the killings nationwide; factors like gun ownership and the coronavirus pandemic could have played roles.
"I don't think we know for sure," Rosenfeld said. "We don't have definitive answers."
Reports of violent crime, which includes homicide, rape, aggravated assault and other crimes, also were up last year. The rate of violent crime spiked by about 5 percent, to 398.5 reported incidents per 100,000 people, according to FBI data.
There were 243,600 robberies reported last year, or 73.9 per 100,000 people, as the number continued to decline from 2016, according to FBI data. The majority of such reports, which decreased from 268,483 in 2019, involved crimes along streets and highways. Others took place at gas stations, convenience stores, banks and homes.
Burglaries, too, have been on a yearslong decline, the FBI reported. Last year, 1,035,314 burglaries were reported, or 314.2 per 100,000 people, down from 1,118,096 in 2019.
More than 126,400 rapes were reported last year, a decline from the 143,224 reported in 2019, representing the lowest number since 2017, according to FBI data.
Property crimes appeared to be a bright spot, with the number of reports having dropped for 18 straight years, the FBI said.
Victims of property crimes, excluding arson, lost $17.5 billion last year, the FBI estimated.
"Overall, it's a mixed bag of results," Rosenfeld said. "Homicides are way up, but property crime is down, robberies are down and violent crime is up slightly."
The figures were reported by 39,964 law enforcement agencies covering 53 percent of the population.