The FBI is involved in the investigation of a former doctor for America's Olympic gymnasts, who has been accused of sexually abusing young athletes under the guise of invasive medical exams, a law enforcement source told NBC News.
Dr. Larry Nassar worked with USA Gymnastics for two decades before he was quietly fired last year amid what the organization called "athlete concerns."
"When USA Gymnastics learned of athlete concerns, USA Gymnastics reported Dr. Nassar to the FBI," the organization said in a statement to NBC News this week. "USA Gymnastics is not commenting further due to the ongoing investigation."
A spokeswoman for the FBI would not comment beyond confirming it had received a report from USA Gymnastics. But a law enforcement source said the FBI is currently involved in the investigation of Nassar, who denies wrongdoing.
Related: Doc Accused of Abusing Gymnasts Defends 'Procedures'
Police at Michigan State University, where Nassar had his sports-medicine practice until being fired Sept. 20, are investigating more than two dozen sexual abuse reports filed by former patients, some dating back to the late 1990s, a source with knowledge of the investigation confirmed.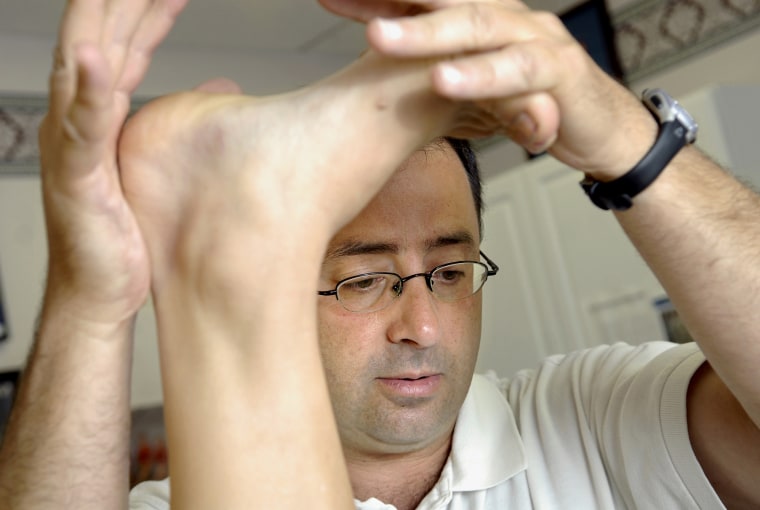 A California attorney who filed a lawsuit against Nassar in August told NBC News that he now has a dozen clients who say the doctor abused them.
"Dr. Nassar is a very sophisticated predator," the attorney, John Manly, told NBC News.
"Olympians represent our country. They're the best America has to offer," Manly added. "These girls give up their childhood and their adolescence to try and fulfill their dream and win medals for their country — and what we have here is somebody who took advantage of that trust."
The complaints began piling up after the Indianapolis Star, which has been investigating how USA Gymnastics handles sexual abuse cases, reported several weeks ago that two former gymnasts had lodged allegations against Nassar.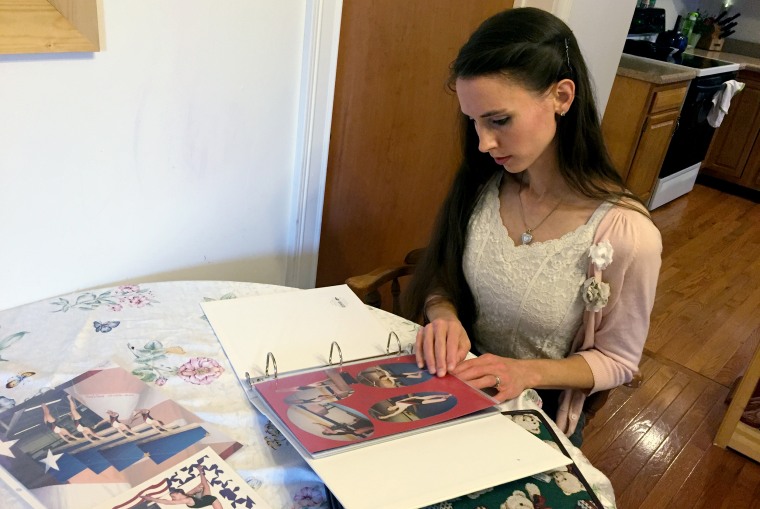 One of the ex-gymnasts, Rachael Denhollander, a former club-level athlete who was treated by Nassar in 2000 when she was 15, told NBC News that she was "heartbroken" but not surprised to learn of so many other alleged victims.
"Because of their courage coming forward, I have hope that it will end," said Denhollander, who also has filed a report with Michigan State Police.
Nassar has not been charged with a crime, but Denhollander said she is willing to confront him in a courtroom if it comes to that.
"It will be very difficult," she said. "But again, if the silence ends and justice is done and the other victims are given voice and he cannot prey on anyone anymore, it is worth it."
The second athlete in the Indianapolis Star report is a member of the 2000 Olympics team, who filed a lawsuit against Nassar and USA Gymnastics under the pseudonym Jane Doe.
The lawsuit charges that Nassar molested her with his hand — without a glove, without lubricant and without supervisions — more than once.
"When she came to us, she believed she was the only one," Manly said.
Attorneys for Nassar said he has never denied using vaginal penetration as part of medical techniques used by doctors of osteopathic medicine.
"Any allegations that Dr. Nassar was performing these procedures for any purpose other than proper medical treatment are patently false and untrue," they said in a statement last week.
In addition to Olympic gymnasts, Nassar also treated members of America's national teams, regional gymnasts, and athletes in other sports. He was affiliated with a gym in Lansing, Michigan, and with the high school in his hometown, which has cut ties with him.