The investigation into a cross-country art caper with a cast of colorful characters has resulted in charges against three men and the return of four stolen paintings — but a couple of pieces of the puzzle are still missing.
Two works by celebrated New England artist N.C. Wyeth, swiped during a 2013 break-in at a collector's apartment in Maine, still have not been recovered, and the FBI is offering $20,000 for information that helps them close the case.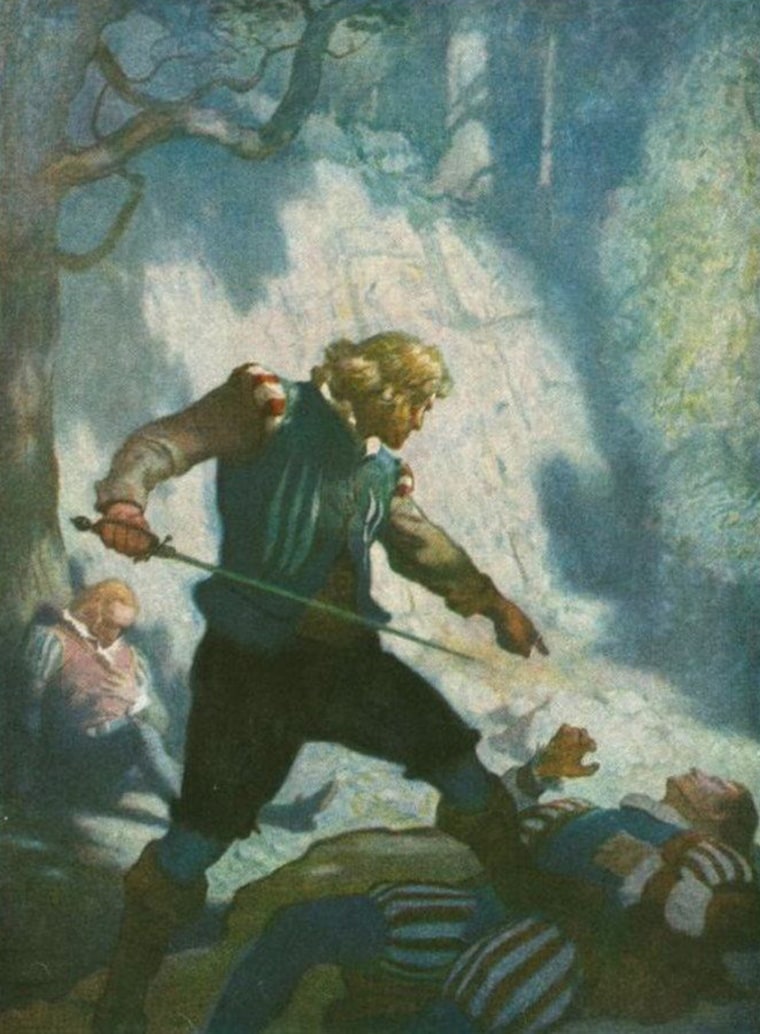 Details of the probe — which involved a bit actor trying to make it big and a pawn shop featured in a reality-TV show — were released Tuesday at a press conference in Los Angeles.
"I'm optimistic that one day soon the paintings will be returned to their rightful owner and we'll bring those responsible to justice," said Vincent B. Lisi, special agent in charge of the FBI's Boston Division.
Six paintings by Wyeth, the patriarch of a famous art family, were taken in June 2013. They are reported to be worth at least $1 million to $2 million apiece.
A major break in the case came in November 2014 when a Texas state trooper stopped a green Mercedes for speeding and spotted wrapped-up paintings. The officer didn't realize until after he released the driver, Larry Estrella, that the art might have been stolen, according to court papers.
The driver told the trooper that he was headed to California, and FBI agents tracked him to a North Hollywood hotel and put him under surveillance. That led them to a second suspect, Dean Coroniti, and his neighbor, Oscar Roberts, who was in the cast of a reality TV pilot about a hip-hop label.
Roberts claimed he didn't know where the paintings were but could help agents track them down. In truth, according to court papers, he had already pawned them for $100,000 at the Beverly Hills Pawn Shop, the subject of a reality show on the cable channel Reelz.
Four paintings — "At A Touch From Michael's Knife," "The Unwrit Dogma,""The Duel" and "John Brimblecombe" — were recovered from the pawn shop. The two that have not been found are "The Encounter on Freshwater Cliff" and "Go Dutton, and That Right Speedily."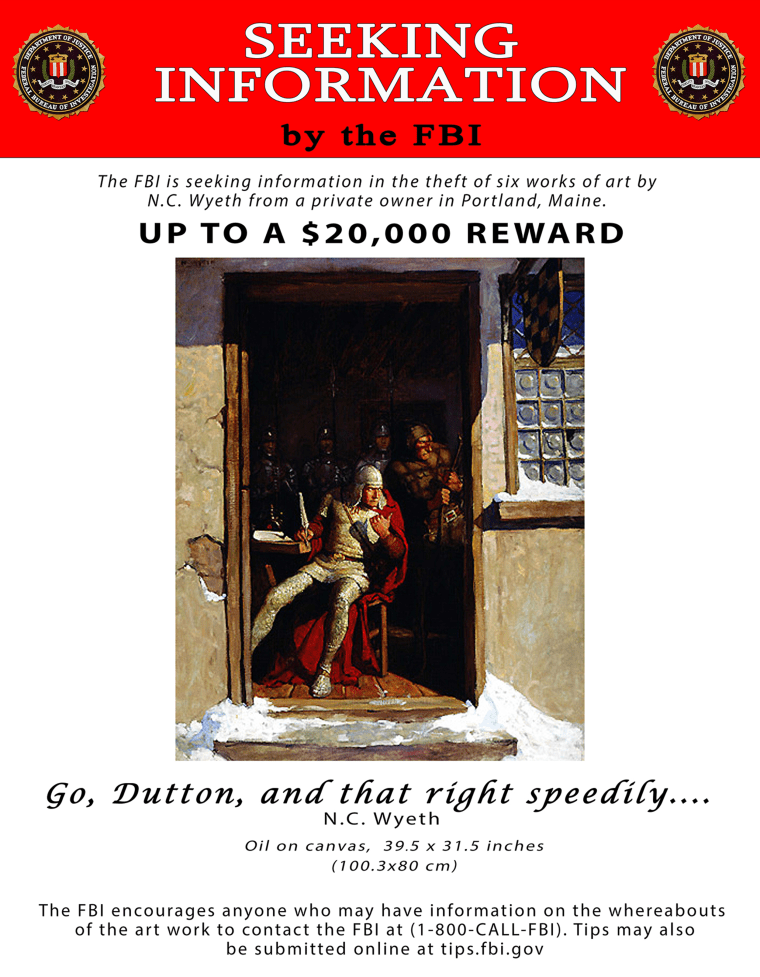 The three suspects have all pleaded guilty to federal charges. Estrella, 65, was sentenced to 92 months in prison. Roberts, 37, was sentenced to 28 months in federal prison. Coroniti, 55, pleaded guilty to possession of stolen property in March and is scheduled to be sentenced in October.
Anyone with information about the missing Wyeths is asked to call 1-800-CALL-FBI.