A provision in a Senate spending bill that is likely to become law would bar the Defense Department from doing business with Kaspersky Lab, the Russian cyber-security company whose employees were interviewed at their homes this week by FBI agents.
The Congressional action comes amid mounting concerns about the Moscow-based company, which sells anti-virus software across the world to consumers, businesses and government agencies, including some elements of the U.S. government.
In recent months, U.S. intelligence officials have expressed concerns that the company is a security risk, without specifying the basis of those concerns.
Last month, Sen. Marco Rubio, R-Fla., asked the chiefs of the NSA, Central Intelligence Agency, FBI and three other intelligence agencies during a hearing whether they would be comfortable using Kaspersky products. Each said no.
"The ties between Kaspersky Lab and the Kremlin are very alarming," said Sen. Jeanne Shaheen, D-N.H., who authored the provision in the defense spending bill. "This has led to a consensus in Congress and among administration officials that Kaspersky Lab cannot be trusted to protect critical infrastructure, particularly computer systems vital to our nation's security."
FBI agents on Tuesday paid visits to at least a dozen employees of Kaspersky, asking questions about the company's operations as part of a counter-intelligence inquiry, multiple sources familiar with the matter told NBC News.
In a classic FBI investigative tactic, agents visited the homes of the employees at the end of the work day at multiple locations on both the east and west coasts, the sources said.
There is no indication at this time that the inquiry is part of Special Counsel Robert Mueller's investigation into Russian election meddling and possible collusion. Kaspersky has long been of interest to the U.S. government.
Its cyber-security software is widely used in the United States, and its billionaire owner, Eugene Kaspersky, has close ties to some Russian intelligence figures, according to U.S. officials. He graduated in 1987 from the Soviet KGB-backed Institute of Cryptography, Telecommunications, and Computer Science.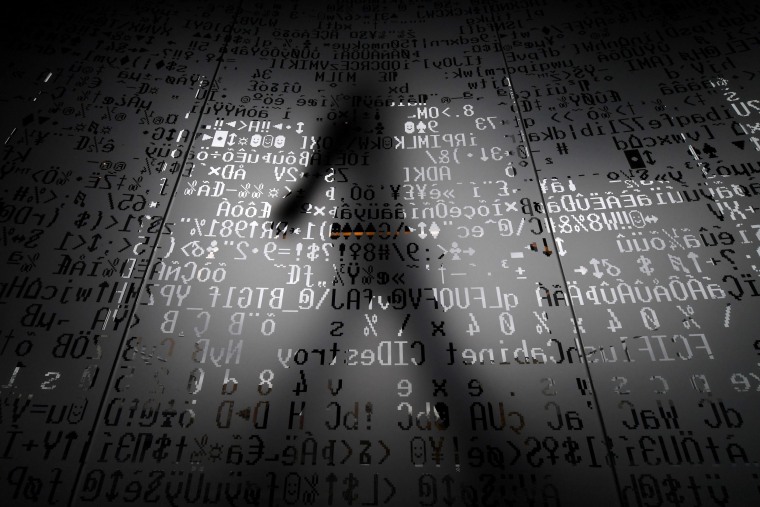 Kaspersky Lab paid former national security adviser Michael Flynn $11,250 in 2015 for cyber-security consulting, according to public documents, but that was not a focus of the FBI questioning, multiple sources said.
FBI agents told employees they were not in trouble, and that the bureau was merely gathering facts about how Kaspersky works, including to what extent the U.S. operations ultimately report to Moscow.
Kaspersky sells cyber-security software to businesses and the government in the U.S., although intelligence officials have warned for years that the company has ties to Russia. Kaspersky Lab has sought to raise its American profile with corporate sponsorships, including of National Public Radio.
"I wouldn't put their stuff on my computer if you paid me," said a former senior U.S. intelligence official.
In a statement, Kaspersky Lab said it "has no ties to any government, and the company has never helped, nor will help, any government in the world with its cyberespionage efforts. The company has a 20-year history in the IT security industry of always abiding by the highest ethical business practices, and Kaspersky Lab believes it is completely unacceptable that the company is being unjustly accused without any hard evidence to back up these false allegations. Kaspersky Lab is available to assist all concerned government organizations with any ongoing investigations, and the company ardently believes a deeper examination of Kaspersky Lab will confirm that these allegations are unfounded."
CORRECTION (June 28, 2017, 11:15 a.m.): An earlier version of the headline on this article misspelled the name of the company visited by the FBI. It is Kaspersky Lab, not Kasperky Lab.