The federal government is investigating a fatal Kansas bar shooting in which the gunman allegedly told his victims to "get out of my country" as a hate crime, the FBI said Tuesday.
Adam Purinton, 51, was held on $2 million bail on one count of premeditated first-degree murder and two counts of attempted premeditated first-degree murder in the shooting last Wednesday at Austins Bar and Grill in the Kansas City suburb of Olathe.
Srinivas Kuchibhotla, 32, was killed, and Alok Madasani, 32, and Ian Grillot, 24, were injured in the shooting. Authorities said they believed Purniton targeted Kuchibhotla and Madasani — who were born in India — because of their ethnicity. Grillot was injured while trying to protect the men, police and witnesses said.
Purinton was arrested at another bar 70 miles away. Authorities said the bartender at that bar told a 911 dispatcher Purinton had admitted having shot "two Iranians."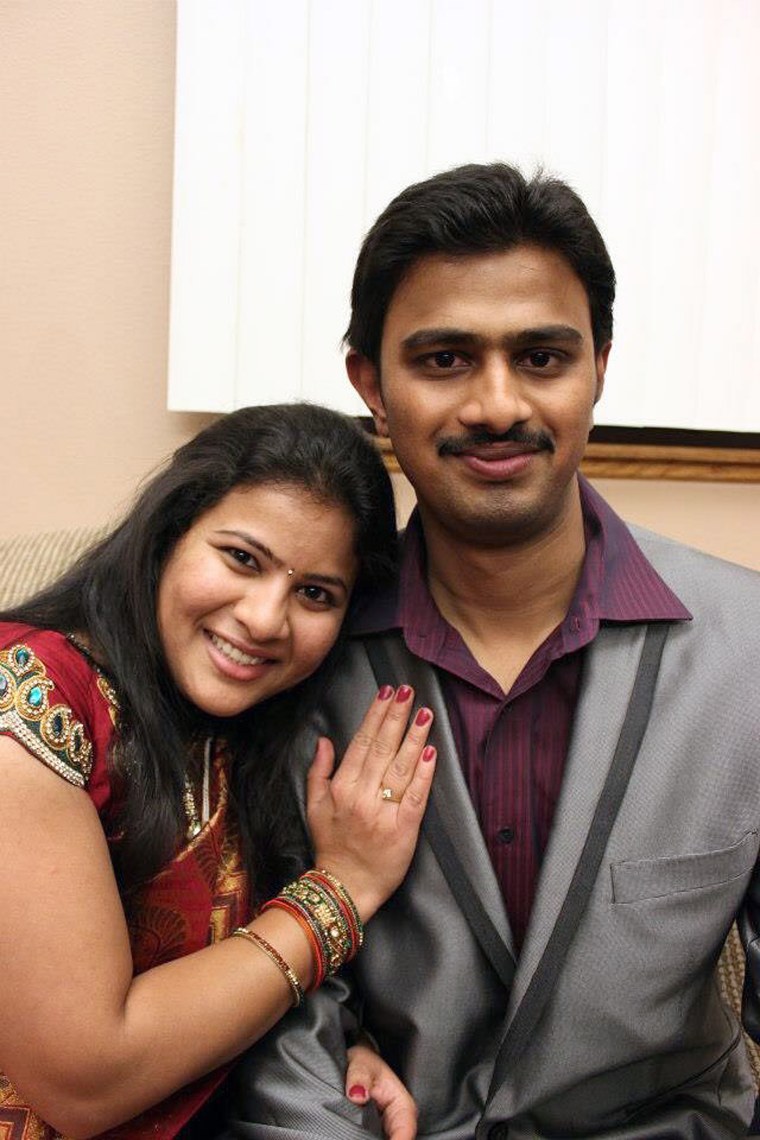 The FBI's confirmation Tuesday that the Justice Department is investigating the shooting for possible federal prosecution as a hate crime is significant because Kansas doesn't have a hate crimes statute.
If the Justice Department chooses to proceed, Purinton could face separate federal charges and a possible second trial in federal court, with the possibility of statutorily required enhanced sentencing.
Multiple White House representatives, including press secretary Sean Spicer, have denounced the shooting as "disturbing." Sarah Huckabee Sanders, a spokeswoman for the White House, on Tuesday called the shooting "racially and religiously motivated" and said such attacks "have no place in our country."
President Donald Trump, however, has come under criticism for not having personally addressed the shooting, particularly in a strongly worded editorial published Monday by The Kansas City Star.
"With each passing day, Trump's silence is even more telling," the newspaper wrote.
Trump's opponent in the presidential campaign, Hillary Clinton, even called out the president on Monday for his silence, saying on Twitter: "We shouldn't have to tell [Trump] to do his part."
But in an interview with NBC News, Madasani said he had been overwhelmed by the support he and his family have gotten from the community, and he stressed that the attack hadn't shaken his faith in the United States.
The shooting was fueled by the "malicious intent of just one person, and that's not what this community stands for," Madasani said. "I believe in the greater good that this community stands for. ...
"We all should stand for each other and make sure that these kinds of things don't happen again," he said.