The FBI has been conducting a preliminary inquiry into Donald Trump's former campaign manager Paul Manafort's foreign business connections, law enforcement and intelligence sources told NBC News Monday.
Word of the inquiry, which has not blossomed into a full-blown criminal investigation, comes just days after FBI Director James Comey's disclosure that his agency is examining a new batch of emails connected to an aide to Hillary Clinton.
And it comes a day after Senate Minority Leader Harry Reid criticized Comey's revelation and asserted that Comey possesses "explosive information about close ties and coordination between Donald Trump, his top advisors, and the Russian government."
The FBI did not comment. Manafort told NBC News "none of it is true ... There's no investigation going on by the FBI that I'm aware of." He said he had never had ties to Russian president Vladimir Putin, or had dealings with Putin and his government. He said any suggestion of such ties was "Democratic propaganda."
"This is all political propaganda, meant to deflect," he said.
NBC News reported in August that Manafort was a key player in multi-million-dollar business propositions with Russian and Ukrainian oligarchs — one of them a close Putin ally with alleged ties to organized crime — which foreign policy experts said raised questions about the pro-Russian bent of the Trump candidacy.
A few days later, amid other reporting on Manafort's Ukraine ties, Manafort was ousted from the campaign.
Rep. Adam Schiff of California, the ranking Democrat on the House Intelligence Committee, regularly receives sensitive briefings. Schiff said he could not discuss Reid's assertions, but he said, "Americans have every right to be concerned about what they see in terms of Trump advisors and their closeness with the Kremlin, Trump's policies vis-a-vis Russia, Trump's potential financial interest, all of those things ought to be of deep concern to voters."
He added, "Whether an investigation is appropriate depends on whether there's evidence of criminal connections. Of course the intelligence community wants to know what foreign influence Russia may be looking to exert in the United States."
Manafort was paid millions of dollars — $12.7 million in cash, according to The New York Times—representing a pro-Russian politician in the Ukraine.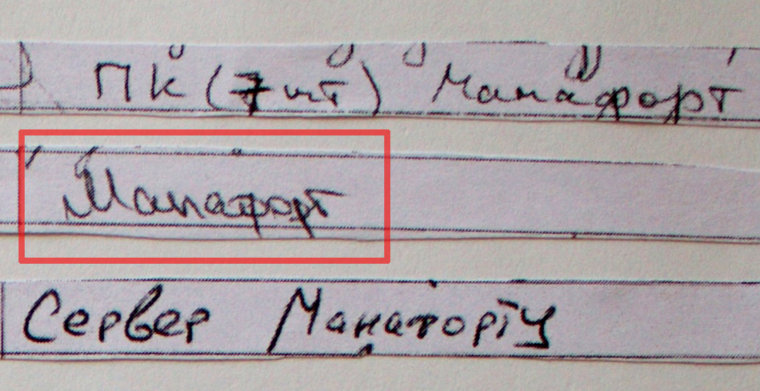 Trump has taken a series of pro-Russian positions that experts from both parties say are far outside the mainstream, and inexplicable from a political viewpoint. He continues to cast doubt on Russian involvement in election hacking, for example, despite the intelligence community's public assessment.
"The relationships that Trump's advisors have had with pro-Russian forces are deeply disturbing," David Kramer, a former senior State Department official in the George W. Bush administration and a former adviser to Marco Rubio's presidential campaign, told NBC News in August. "Trump's attitude on Russia is not in line with most Republican foreign-policy thinking. Trump has staked out views that are really on the fringe."
An FBI inquiry is a preliminary examination that falls short of a criminal investigation. But in this highly charged atmosphere, it has some arguing that Comey is applying a double standard.
"Any specifics of what the FBI or intelligence agencies may be looking at are not something that the bureau should be discussing publicly," Schiff said. "But here, where the director has discussed an investigation involving one candidate, it opens the director up to claims of bias if he doesn't discuss other potential investigations."