The Springfield FBI office is making informational videos to show Illinois teens how to behave at traffic stops — lessons that experts say are especially relevant in the wake of occasionally violent exchanges between police and minority motorists.
The traffic video, which is funded by the FBI and in-kind contributions and shot by the Central Illinois Film Commission, will be a 20-25 minute segment on the do's and don'ts of interacting with the police when stopped.
"There is a lot of misinformation on the internet on how these stops are supposed to be," said Craig King, Chief Division Counsel for the FBI in Springfield, Illinois. "This video will dispel some urban myths about traffic stops."
Read More: UMd. Students, Law Officers Talk About Police Stops
The video, which is expected to be available to high schools by the end of the month, will illustrate three scenarios: a rural, an inner-city, and a highway stop, said Sean Cox, special agent in charge for the FBI in Springfield.
In each interaction, the video illustrates the right conduct and questions for both teenage drivers and law enforcement, he said. Each encounter is buttressed by corresponding state or federal law in a study guide, he said.
"The FBI's optic in these videos is on the civil rights side," he said. "And to make sure driver's know their rights."
The videos release on the heels of a newly enacted state law that requires driver's education curriculum to include instruction on how to handle being stopped by police. While some districts did have instruction on how to interact with cops in their driver's ed curriculum, this law mandates it and makes the instruction uniform throughout the state.
So just as new drivers learn how to make a three-point turn, they will also learn the "appropriate interactions with law enforcement" at traffic stops.
The FBI videos are not related to the new legislation, Cox said. The legislation went into effect after the FBI project began.
The Illinois Secretary of State will handle how the classroom instruction will be designed and implemented under the new law.
"It's timely and we need to include it in the curriculum," said state senator Julie Morrison, D-Illinois, who sponsored the legislation. "If everyone has some understanding of the correct protocol and behavior at a traffic stop, it could lead to safer interactions and keep circumstances from escalating."
Police interactions, including during traffic stops, have undergone intense national scrutiny following several violent exchanges caught on video.
This summer, Philando Castile was shot by Minnesota police when he was pulled over for a broken taillight. The routine traffic stop quickly turned into deadly interaction, which Castile's fiancee live-streamed.
The encounter sparked national outrage with protesters gathering near the scene of the shooting chanting "No Justice, No Peace" and "Prosecute the Police."
Read More: Philando Castile, Killed By Police During Traffic Stop, Remembered as Gentle Man
"These videos can be a good thing, but they can't be one-sided and show only the police view of how to be compliant," said Ed Yohnka of the American Civil Liberties Union, who has not seen the video or gotten any information on what will be included.
"Educational videos should be balanced and include driver's rights, like the fact that they don't have to answer questions or submit to car searches," he said.
The videos should also represent reality and be indicative of who's being stopped, said Teresa Haley, state president of the NAACP of Illinois. "It should address that there is a race factor," she said.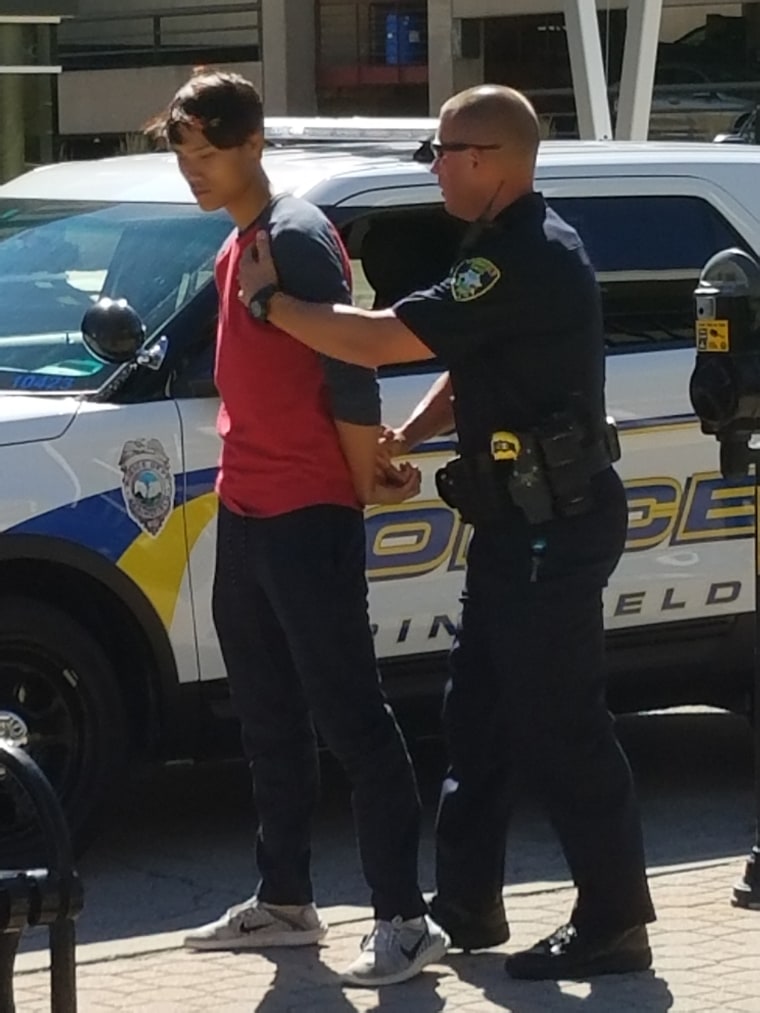 In Chicago alone, police made over 100,000 traffic stops in 2013, most of which were inordinately skewed towards African-Americans. According to the ACLU, "African Americans are stopped at a rate 42 percent more often than indicated by their share of the city population."
While Haley says the NAACP also has not gotten a script of traffic stop video, she says the videos "are worth it if they help save lives."
Read More: North Carolina Trooper Fatally Shoots Deaf Man After Traffic Stop
The FBI contends that driver's rights are a seminal part of the instructional videos and in fact some police academies will also use the videos as a model for officers.
Legislation and videos similar to Illinois are already circulating in other states, including Texas and Maryland, where a similar bill to incorporate traffic stop education will be considered this year after an unsuccessful bid last year.
"It'll be a good thing if its done in the right way," Haley said. "The more informed we are, the more we can protect ourselves."