After two police officers were killed in Mississippi over the weekend, the FBI on Monday released a report showing that 51 members of law enforcement were killed in 2014, an 89 percent jump from 2013, when 27 officers were killed.
But, the FBI points out, an average of 64 officers were killed in the years 1980 through 2014 — and the lowest total during that 35-year period was 2013.
FBI statistics for the years 2010 through 2014 (the latest available) show an average of 51 police officer victims of homicide each year. The FBI says final statistics and complete details will be published in the fall.
Numbers suggest nothing much has changed as the levels of homicide involving either police or suspects hasn't changed much at all and — in some cases has even gone down.
Similarly, the New York Times reported last week that the level of deaths among civilians at the hands of the police has been fairly stable — about 400 a year or so — until 203 when the number of justifiable homicides by police rose to 461, according to FBI stats.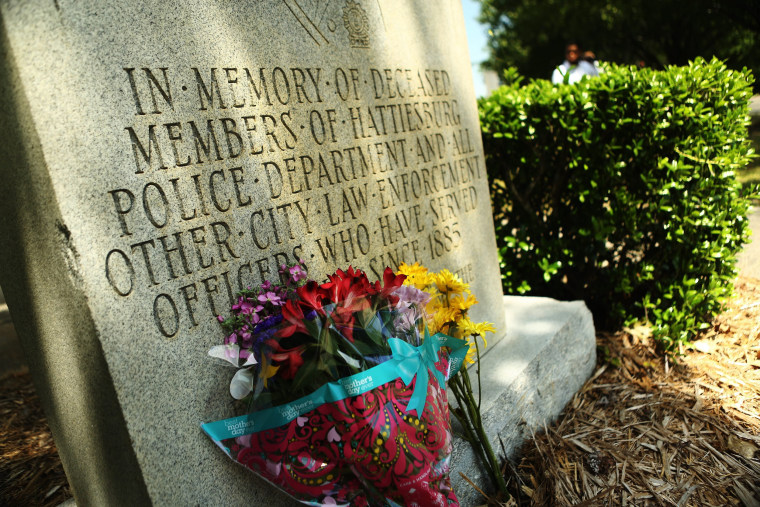 — William J. Gorta