The FBI is offering a $10,000 reward in its search for a woman suspected in at least four bank robberies over the span of a week.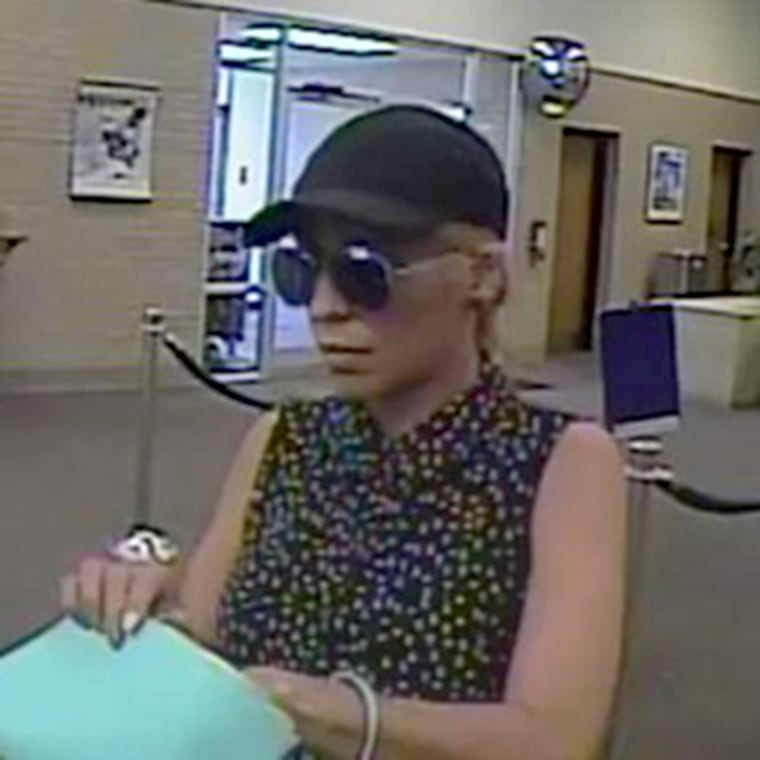 Authorities are looking for an unidentified woman dubbed the "Pink Lady Bandit" in a string of bank robberies in Delaware, Pennsylvania and North Carolina. The suspect earned her moniker because she carried a pink handbag in at least two of the robberies, the FBI said in a Friday press release.
The first heist occurred on July 20 at an Orrstown Bank in Carlisle, Pennsylvania, before the woman allegedly went on to hit a M&T Bank in Rehoboth Beach, Delaware, and a South Bank in Ayden, North Carolina.
In each case, the woman showed the teller a note that demanded money.
The FBI confirmed on Saturday the Pink Lady Bandit struck again Friday, robbing a bank in Hamlet, North Carolina.
She is described as either a white or hispanic woman between 5'2" and 5'4" tall. She wore yoga pants, tank tops, a navy baseball hat in two of the robberies.