WASHINGTON — A memo by House Republicans about the Trump-Russia investigation is inaccurate and misleading, the FBI said in an unusual statement Wednesday, hours after President Donald Trump assured a lawmaker he planned to allow the document to become public.
"We have grave concerns about material omissions of fact that fundamentally impact the memo's accuracy," the FBI said.
On Monday, FBI Director Christopher Wray and Deputy Attorney General Rod Rosenstein went to the White House and appealed to President Trump's chief of staff, John Kelly, not to make the memo public, two sources familiar with the matter told NBC News. That intervention was first reported by The Washington Post.
The FBI statement appeared to be part of a last-ditch lobbying campaign designed to get the White House to reconsider releasing the memo.
House Republicans voted to release the classified memo Monday night under a House rule that lawmakers say has not been used in modern times. The president has five days to object.
But the deep misgivings expressed by the nation's top law enforcement officials in recent days did not appear to have dissuaded the president. At Tuesday night's State of the Union address, Trump was approached by Rep. Jeff Duncan, R-S.C., who urged him to let the memo become public.
"Don't worry, 100 percent," Trump responded, with a wave of his hand. The exchange was captured on a widely circulated video clip.
Republicans have said the Republican-written memo examines how the FBI eavesdrops on suspects in national security investigations. They say it shows corruption in the FBI that is "worse than Watergate," proving that special counsel Robert Mueller's investigation is based on a fraud.
Specifically, they say the memo shows that the FBI relied on an opposition research dossier paid for by Democrats to obtain a warrant to conduct secret surveillance on a Trump aide, Carter Page.
Democrats say the memo is a grossly distorted attack on the Mueller probe, designed to "brainwash" people into erroneous conclusions, in the words of Rep. Eric Swalwell, D-Calif., a member of the committee.
They note that Russian social media accounts have been supporting the push to release the memo, a phenomenon documented by the Alliance for Securing Democracy, a German Marshall Fund project that tracks Russian influence.
Rep. Adam Schiff of California, the top Democrat on the intelligence committee, has said that only a single House Republican, Trey Gowdy, has read the underlying materials on which the memo is based, a statement no one has contradicted. (Gowdy announced his retirement from Congress on Wednesday.)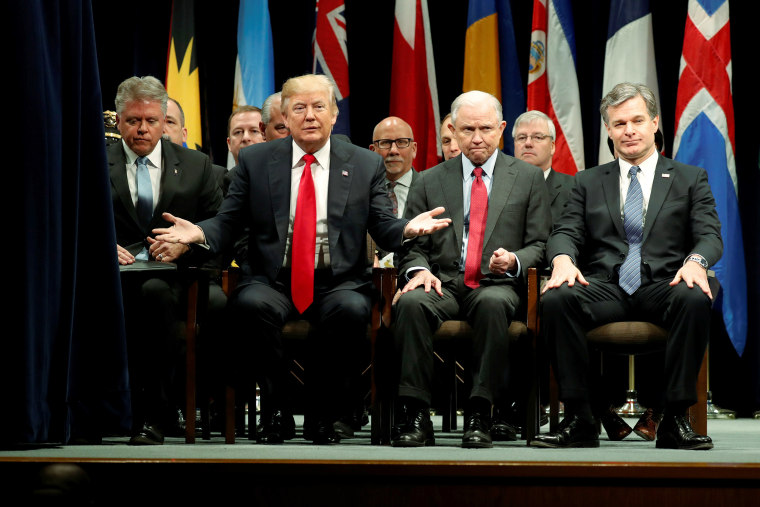 Justice Department officials told NBC News that the issues raised in the memo are so highly classified that they may not be in a position to point out errors or misleading statements.
Also Wednesday, Sen. Dianne Feinstein and Rep. Adam Schiff, both of California and both the leading Democrats on their chambers' intelligence committees, sent a letter to the chief executives of Facebook and Twitter, expressing frustration with what they see as a lack of effort to identify and take action against Russian activists and hackers who were using social media to generate support for releasing the memo.
"By failing to address whether Russian-tied online accounts on Twitter or Facebook were — or still are — amplifying the #ReleaseTheMemo campaign and related messaging, we are no closer to understanding Russia's continuing interference in our democratic affairs," Feinstein and Schiff wrote in the letter.