The Food and Drug Administration has approved limited use of the powerful and frequently abused painkiller OxyContin for children as young as 11 years old, the agency announced Thursday.
Dr. Sharon Hertz, director of new anesthesia, analgesia and addiction products for the FDA, said studies by Purdue Pharma of Stamford, Connecticut, which manufactures the drug, "supported a new pediatric indication for OxyContin in patients 11 to 16 years old and provided prescribers with helpful information about the use of OxyContin in pediatric patients."
OxyContin is a long-release version of oxycodone, an opioid that acts on the brain like heroin and is intended for only the most severe and chronic pain cases.
Because oxycodone and other opioids are extremely powerful and highly addictive, they're very tightly regulated — and very popular with addicts and pill pushers.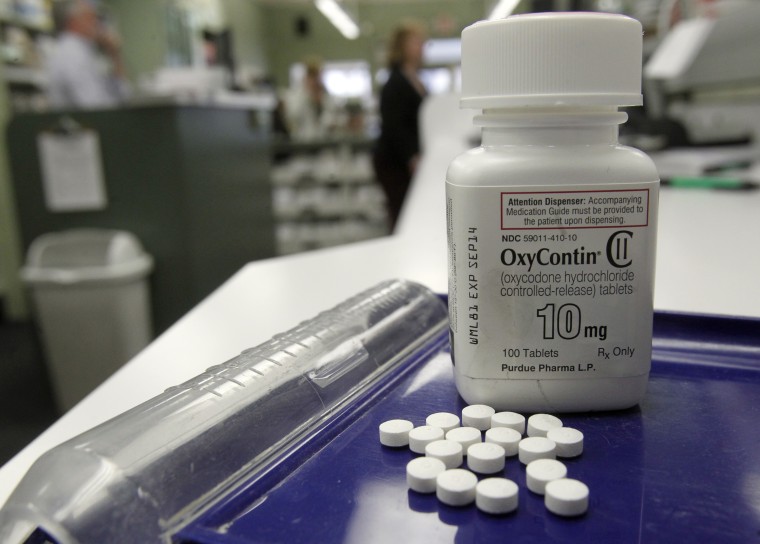 Purdue reformulated OxyContin five years ago to make it harder for patients to crush the pills for a fast high.
Hertz said the FDA was putting strict limits on the use of OxyContin in children. Unlike adults, children must already have shown that they can handle the drug by tolerating a minimum dose equal to 20 milligrams of oxycodone for five consecutive days, she said.
"We are always concerned about the safety of our children, particularly when they are ill and require medications and when they are in pain," she said. "OxyContin is not intended to be the first opioid drug used in pediatric patients, but the data show that changing from another opioid drug to OxyContin is safe if done properly."
The only other time-release opioid approved for children is the Duragesic patch, which releases fentanyl.