A federal appeals court on Wednesday said New Hampshire's ban on voting booth selfies "is like burning down the house to roast the pig."
In a unanimous vote, a three-judge panel of the First Circuit Court of Appeals in Boston upheld a lower court ruling that declared the state's ban unconstitutional. It was the first time a federal appeals court considered the issue.
A 2014 New Hampshire law criminalized voters snapping photos of their ballots and sharing them on social media. Such actions were punishable by a fine of up to $1,000. A federal judge blocked the law's enforcement a year ago and the state appealed citing a need to discourage vote buying.
"Voting is an act of extraordinary importance," William Christie, a co-counsel on the case said in a statement issued later by the ACLU of New Hampshire. "And it is because of this importance that the First Amendment also ensures that citizens are free to communicate their experiences at the polls, including the people for whom they voted if they so wish. As the Court recognized, there is no more potent way to communicate one's support for a candidate than to voluntarily display a photograph of one's marked ballot depicting one's vote for that candidate."
Related: Appeals Court Considers Ban on Voter Selfies
Arizona, Delaware, Indiana, Maine, New Hampshire, North Dakota, Oregon, Utah, and Wyoming either explicitly allow ballot selfies or have no currently enforceable state law clearly forbidding it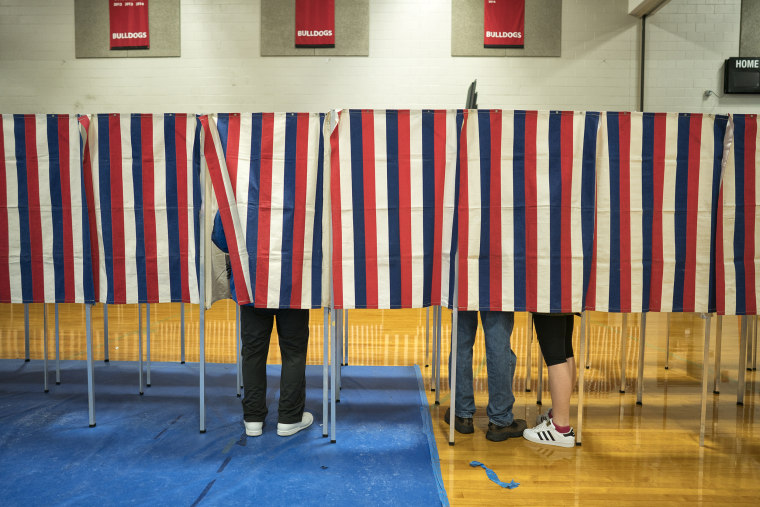 Some 26 other states explicitly ban it through various laws, including prohibitions on bringing cameras into polling places. And the law is unclear in Arkansas, Connecticut, Hawaii, Idaho, Illinois, Kansas, Kentucky, Maryland, Minnesota, New Jersey, Ohio, Rhode Island, Vermont, and Washington.
Snapchat, among other groups, has pushed for an end to the bans, calling ballot selfies an important way for young voters to "participate in the political process and make their voices heard."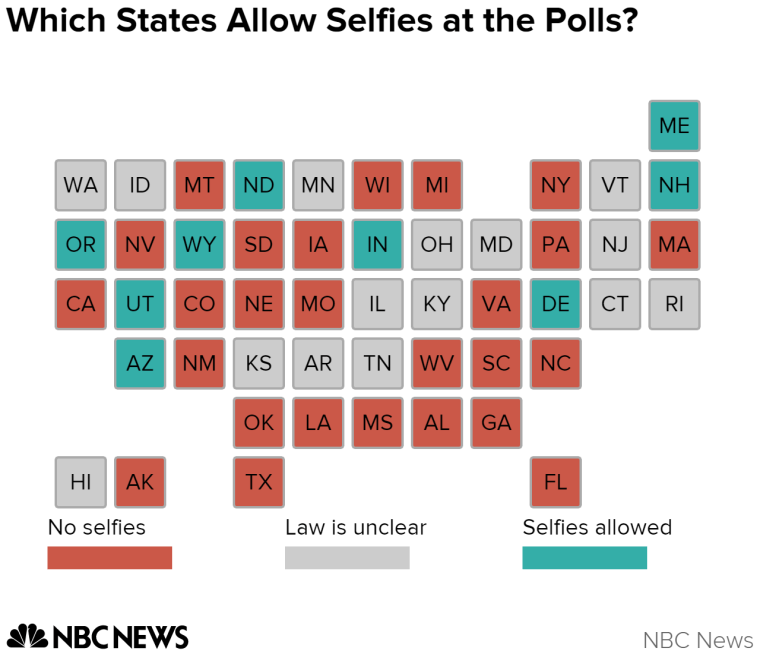 In the New Hampshire case, the federal appeals court said the state has a legitimate interest in trying to prevent voter intimidation. However, the state's ban was overly broad and directed at "an unsubstantiated and hypothetical danger."
The appeals court said the ban would suppress a large swatch of political speech, involving selfies that express support for a candidate and communicate that the voter has given that support.
The ruling ended with this quote, "a picture is worth a thousand words."