Keewin Grayer served 24 years in Mississippi's state prisons for drug offenses. The conditions he experienced on a daily basis were "inhumane," he said, "and well below the standards of any prison in America."
Food would contain insects, rodent feces and hair, he said. He went weeks without running water and showers as a form of group punishment, and prison staff would dangle promises of steak dinners and DVDs to inmates if they cleaned up the filth and mold before an outside agency came in to inspect.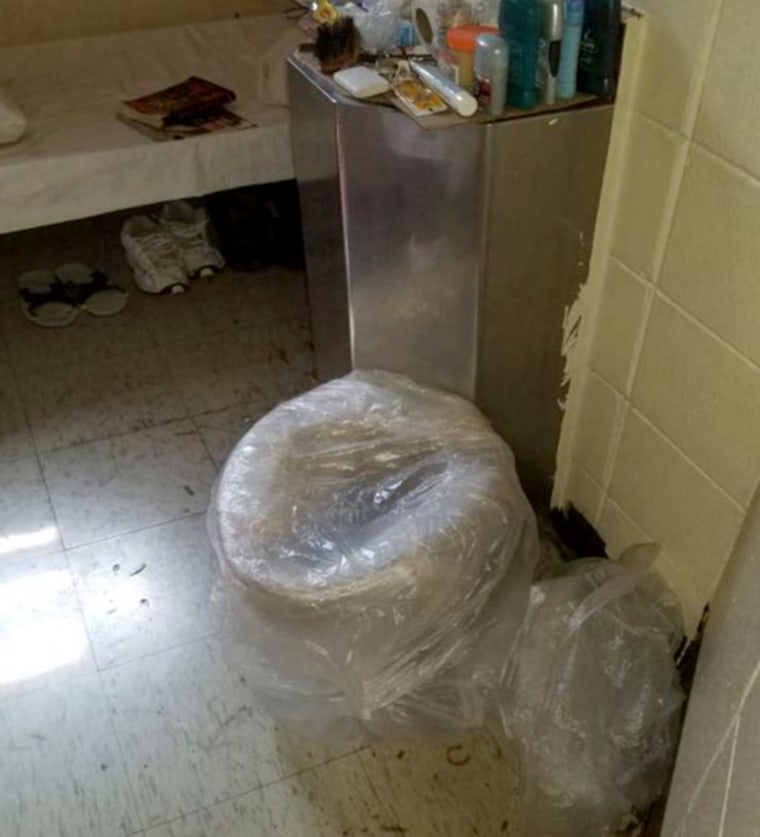 Grayer's stint included being locked up at Mississippi State Penitentiary in Parchman, one of four facilities where the federal government said Wednesday it plans to investigate a deepening crisis, amplified by a string of violent deaths and lockdowns and protests outside the Mississippi Capitol to "shut it down."
Grayer was released from prison three years ago, and his time at Parchman included being housed at Unit 29 — an area so plagued by problems that Gov. Tate Reeves, a Republican, announced in his first State of the State address last month that he will close it.
"The federal government coming in allows these other officials to see for themselves just how heinous, corrupt and evil the Department of Corrections are down here in Mississippi," Grayer said, "because it has reached a point of no return if our cry for help down here isn't heard both far and near."
Grayer, a reformed gang member who does outreach ministry, added that "anyone who's a decent human being has to care about the life of another person. These people in prison still have a chance to get back into society and turn their lives around."
Prison reform advocates were relieved to hear the Department of Justice's Civil Rights Division will review conditions in Mississippi, focusing on whether the state Department of Corrections "adequately protects prisoners from physical harm at the hands of other prisoners at the four prisons." It will also examine suicide prevention practices and use of isolation at Parchman.
Since Dec. 29, at least 15 inmates have died across Mississippi's prisons, with several resulting from gang-related riots, according to officials. At least two of the deaths were suicide-related.
Vanita Gupta, the former head of the Justice Department's Civil Rights Division under President Barack Obama, tweeted Wednesday that the federal government's decision is "hugely important."
But she told NBC News she remains "cautious" about any proposed actions that would reform the prisons given how the department under the Trump administration has been limited in its use of consent decrees, formal agreements between the federal government and the state that make reforms binding.
"With this administration, one has to be cautious because of the slowdown of the work of the Civil Rights Division and because of the diminishing role of civil rights enforcement," said Gupta, now the CEO of The Leadership Conference on Civil and Human Rights, a civil rights coalition. "I was very heartened to see the announcement with Mississippi given the gravity of the human rights violations alleged there."
In 2017, then-Attorney General Jeff Sessions rolled back certain Obama-era efforts, including how the department investigates police departments accused of a "pattern or practice of civil rights violations." Critics say the department under Trump has shifted its civil rights priorities and become less active in pursuing cases.
Prison reform advocates say it's unusual for the Justice Department to look at four prisons rather than just one and indicates how entrenched and immediate the problems remain.
A 2019 health inspection report regarding Mississippi State Penitentiary found hundreds of cells with violations, ranging from inoperable toilets and sinks to missing pillows and mattresses to no lights.
"With few exceptions, the DOJ tends to go after the worst of the worst," said David Fathi, director of the American Civil Liberties Union's National Prison Project. "Mississippi prisons right now have a truly medieval level of violence and squalor and disorder. It would have been unconscionable to look the other way."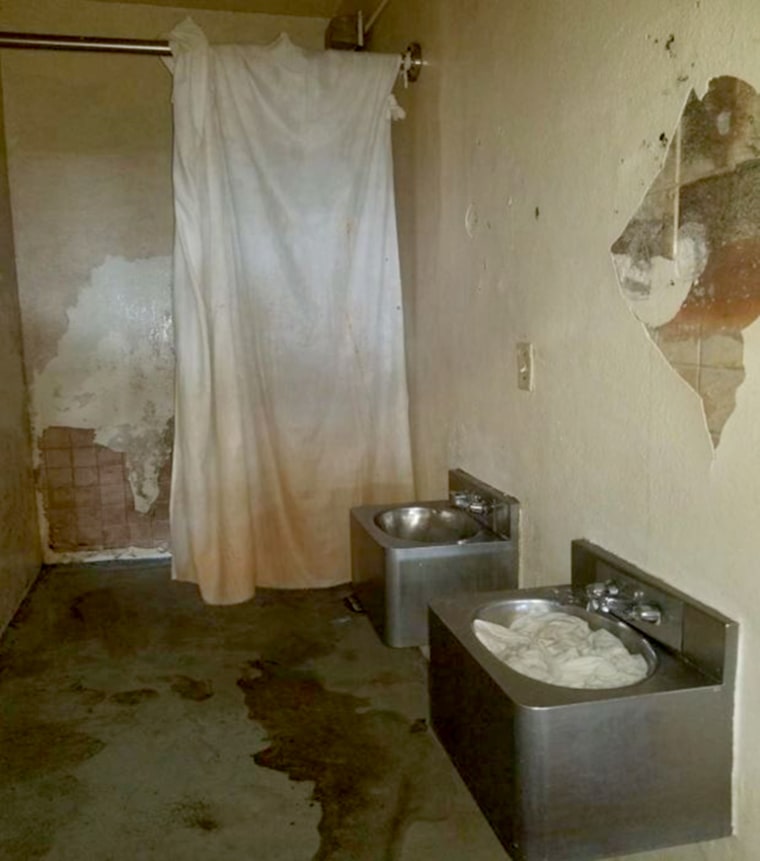 The federal government last conducted such a major undertaking of a prison system in October 2016, when it opened a statewide investigation of men's prisons in Alabama after complaints of physical and sexual harm and excessive use of force by correctional officers.
The Justice Department announced its findings last year in a scathing 56-page report that found the conditions of the prisons violated the Eighth Amendment prohibition on "cruel and unusual punishments."
Alabama, like Mississippi, has one of the highest incarceration rates in the United States.
Alabama Gov. Kay Ivey created a panel to study the state's prison system, and while lawmakers are expected to take up the issue this year, talks between the state and the Justice Department remain ongoing.
While it's unclear whether the Trump administration is investigating prisons and jails at a slower clip than under Obama, Fathi said, the department doesn't have the resources to adequately investigate all the complaints it may receive.
"I think the Alabama findings letter is a very strong indication that the Special Litigation Section under the Civil Rights Division is still doing its job and is being permitted to do its job in the Trump administration," Fathi said.
With the launch of its investigation in Mississippi, the Justice Department said it has "not reached any conclusions regarding the allegations" and did not respond to a request for further comment.
The decision to investigate four of Mississippi's prisons follows a letter sent on Jan. 7 by various civil rights and legal groups and Rep. Bennie Thompson, D-Miss., in which they complained of "severe understaffing and horrific conditions."
A week later, rap mogul Jay-Z filed a federal complaint against the state Department of Corrections and the warden of Mississippi State Penitentiary, saying the recent deaths "are a direct result of Mississippi's utter disregard for the people it has incarcerated and their constitutional rights."
Former Corrections Commissioner Pelicia Hall, who left the post in January when Reeves' administration took over, was also named as a defendant.
The state Department of Corrections did not immediately respond to a request for comment, and officials have previously tried to downplay some of the concerns at the prisons.
"There is a lot of misinformation fanning the flames of fear in the community at large, especially on social media," Hall said in early January after five inmates were killed over a week. "Cellphones are contraband and have been instrumental in escalating the violence."
Grayer said that while some inmates do have access to cellphones, they're not all being used for nefarious purposes: After the statewide lockdown earlier this year put a temporary stop to visitations and phone calls, some inmates just wanted a way to stay in contact with family.
Cliff Johnson, director of the MacArthur Justice Center at the University of Mississippi School of Law, signed the letter asking the Justice Department to intervene.
Johnson, who's been practicing law for nearly 30 years, including as an assistant U.S. attorney during the Clinton administration, said he doesn't recall "anything this sweeping" regarding Mississippi's prisons.
While it will take time for federal investigators to determine what kind of overhaul may be required, Johnson said, he hopes state lawmakers will be motivated to act and Reeves will pledge to go beyond closing Unit 29 and look at incarceration rate and sentencing reforms.
"We don't have the luxury of waiting around for this process to play out," he said.