A federal judge has issued an order directed at all probate judges in the state — who are responsible for issuing marriage licenses — that they can no longer decline to issue licenses to gay couples.
The order Tuesday morning from Judge Callie Granade is intended to resolve any lingering questions about what the officials are legally required to do.
It follows months of back-and-forth between state and federal judges. Confusion arose in February after Alabama Supreme Court Chief Justice Roy Moore, who has authored several letters against federal courts overturning gay marriage bans, issued an order telling probate judges not to give marriage licenses to same-sex couples.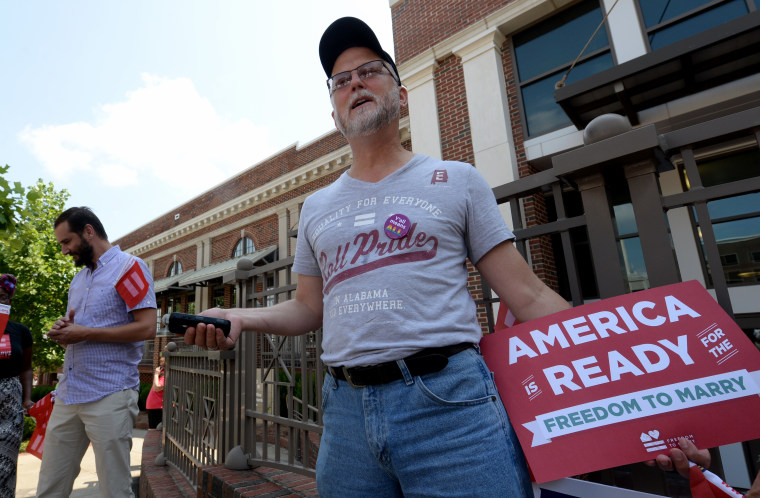 Moore argued same-sex marriage was "invalid" in Alabama, though Granade had initially struck down the state's gay marriage ban in late January.
A number of Alabama counties continued refusing to comply even after Granade's ruling.
At least one judge in Alabama stopped issuing marriage licenses all together.
"It's against my religion to marry homosexuals," Geneva County Probate Judge Fred Hamic told NBC News. He said Alabama law says marriage licenses "may be issued" by probate judges, and he has chosen to decline to do so.
The U.S. Supreme Court's ruling last Friday and Granade's recent order trump all that, however.