JACKSON, Miss. — A federal judge on Tuesday struck down a Mississippi abortion law that bans most abortions after 15 weeks, one of the most restrictive in the United States.
U.S. District Judge Carlton Reeves ruled that the law "unequivocally" violates women's constitutional rights.
"The record is clear: States may not ban abortions prior to viability," Reeves said, citing Supreme Court rulings.
The only abortion clinic in Mississippi sued when Republican Gov. Phil Bryant signed the law March 19, and Reeves issued a temporary restraining order the next day to keep the state from enforcing the law.
The Mississippi law and the responding lawsuit set up a confrontation sought by abortion opponents, who are hoping federal courts will ultimately prohibit abortions before a fetus is viable outside the womb, the dividing line that the U.S. Supreme Court set in its 1973 ruling saying that women have the right to terminate pregnancies. An Iowa law, also challenged in court, bans most abortions once a fetal heartbeat is detected.
The Mississippi law would allow exceptions to the 15-week ban in cases of medical emergency or severe fetal abnormality. Doctors found in violation of the ban would face mandatory suspension or revocation of their medical license.
A national abortion-rights group, the Center for Reproductive Rights, helped represent the Mississippi clinic.
"Our victory today means that women in Mississippi will maintain the ability to make their own decisions about whether and when to terminate a pregnancy," Nancy Northup, president and CEO of the center, said in a statement Tuesday. "Today's decision should be a wake-up call for state lawmakers who are continuously trying to chip away at abortion access. Such bans will not stand in a court of law."
Bryant was traveling Tuesday and it was not immediately clear whether he would ask a federal appeals court to overturn Reeves' ruling. He has said abortion restrictions are meant to protect women's health.
Reeves wrote that "this Court concludes that the Mississippi Legislature's professed interest in 'women's health' is pure gaslighting." He cited the state's high infant mortality statistics and noted that Mississippi has not expanded Medicaid, which is an option most states have taken under the 2010 federal health law signed by then-President Barack Obama.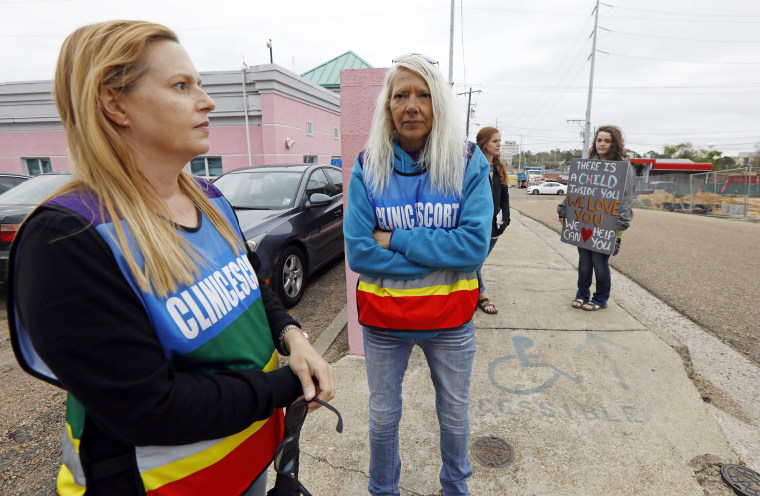 Reeves also wrote that the 15-week abortion ban "is closer to the old Mississippi — the Mississippi bent on controlling women and minorities."
Bryant has said frequently that he wants Mississippi to be "the safest place in America for an unborn child." At a Nov. 12 news conference where Republican U.S. Sen. Cindy Hyde-Smith received an endorsement from the president of the national Right to Life Committee, Bryant talked about what he saw as "the genocide of over 20 million African-American children" in the U.S. since a 1973 Supreme Court ruling that made abortion legal in all states.
"I am confused about where the outrage is at — about 20 million African-American children that have been aborted," Bryant said. "No one wants to say anything about that. No one wants to talk about that."