Inmates at a federal prison in New Jersey have been swapping child pornography while behind bars, using smuggled cellphones, data cards and the dark web, authorities said Wednesday.
Videos and photos of kids being abused — including babies and toddlers — were downloaded and stored on a "cloud" that the inmates at the low-security facility at Fort Dix shared, according to court documents.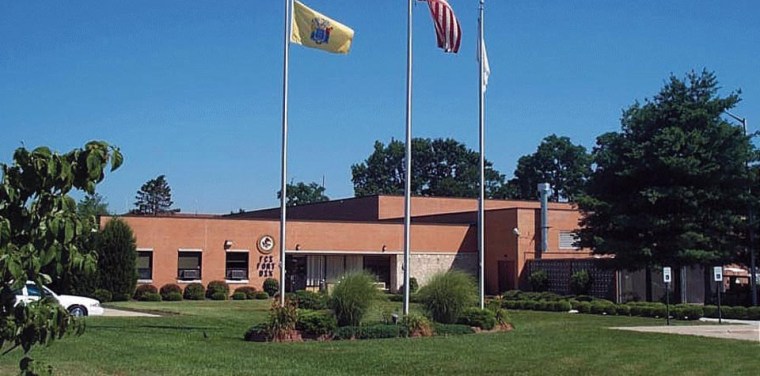 Prosecutors announced charges against five prisoners, including the ringleader of the network, all of whom are already serving time for child pornography.
One of the five is secretly cooperating with authorities and described how inmates were able to flout prison rules without getting caught.
"Each housing unit has one corrections officer, and there are lookouts in every stairwell who are able to notify the unit when an officer leaves his or her office within the housing unit," an FBI agent wrote in an affidavit.
"According to [the prisoner], in addition to viewing CP and using cellphones, inmates at FCI Ft. Dix are getting tattoos, cooking alcohol and doing drugs," the agent wrote. "[He] stated that inmates hide cellphones in light fixtures, jacket liners, closets and under lockers."
Related: Inmate Phones Leading to Violence, Fraud
Authorities said Anthony Craig Jeffries, 31, who is serving 14 years for distributing child pornography, was the alleged leader of the scheme and purchased a cellphone for $900 to $1,000 that was then rented out to other prisoners for $4 to $10 an hour.
A former Fort Dix inmate wore a wire for the feds and recorded some of them talking about the type of images they were downloading. One of the prisoners said he planned to save the material for use after his release.
"I'll be honest," he said, "I have no intention of stopping."
The FBI affidavit details how courts had recommended that some of the inmates receive sex offender counseling when they were sentenced. Fort Dix does not have a sex offender treatment program, according to the federal Bureau of Prisons website, but the agency could not immediately say if the inmates had received counseling elsewhere.