For years, Federal Prison Industries, a government-owned manufacturing corporation which uses inmate labor and has faced several Justice Department investigations, has bypassed the competitive bid process and netted multi-million dollar government contracts, NBC News has found.
The practice, some lawmakers and small businesses say, gives the prison-based company an unfair advantage.
The company has also, for at least five years operated at a net loss of $89.8 million, according to the Justice Department, requiring the corporation to draw on its cash reserves.
At times, the company also had problems with its product line — it once made defective military helmets which had to be recalled. The company also previously exposed some of its workers at electronic recycling centers to toxic chemicals — incidents which led to a scathing rebuke from the DOJ.
FPI, which is also known by the trade name UNICOR, operates 83 prison factories across the country and pays the more than 12,000 inmates between 23 cents to $1.15 per hour to crank out everything from body armor to running call centers.
In years past, the some of the corporations facilities have operated 24 hours a day.
The Bureau of Prisons says Federal Prison Industries is one of its "most important correctional programs" and provided valuable skills while reducing recidivism.
"FPI truly plays a key role in the management and safety of federal prisons while making a positive impact on the thousands of men and women in our custody so they have the best possible chance for a successful transition back to our communities," the company says on its website.
The company lauds itself on its rehabilitative function and high ranking officials, such as former Attorney General Eric Holder, actively encourage government agencies to do business with the company.
"The bottom line is that Federal Prison Industries is an integral part of our efforts to keep Americans safe," Holder wrote in a 2010 memo to all department heads. "FPI is a critical component of our Department's reentry efforts," Holder wrote and urged "procurement staff to consistency support FPI to the greatest extent possible."
But lawmakers such as Rep. Bill Huizenga, R-Michigan, say that because the company doesn't have to compete for bids in the same way as the private sector, Federal Prison Industries takes "jobs away from hardworking men and women... has a negative impact on economic growth, and does not guarantee the highest quality product."
"Factories With Fences"
Federal Prison Industries was originally created as a Great Depression era solution to providing inmates work skills. And these "factories with fences," inmate laborers tilled the soil and built highways all in a way that "eased taxpayer burden" of their care, the company said.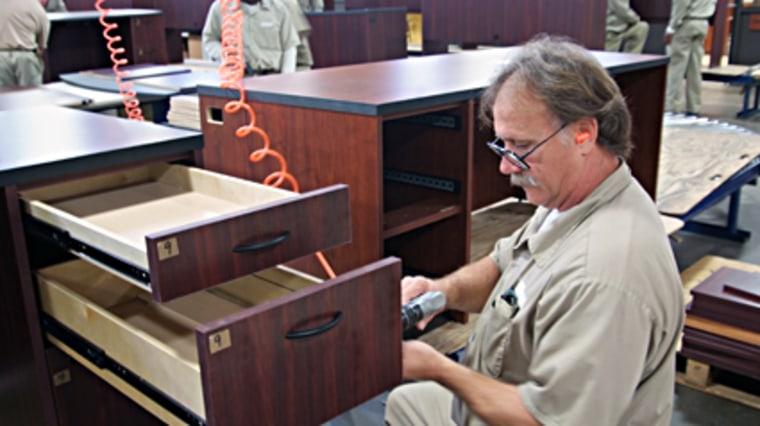 Since then, the company has experienced financial highs and lows as it has coped with changes in the economic landscape.
And the quality of the products the inmates produce has also been a mixed bag.
Related: Military Combat Helmets Made By Prisoners Were Defective, Agency Says
Between 2006 and 2009, the company, as a subcontractor to ArmorSource — a private company which won $30.3 million deal with the federal government — produced thousands of defective combat helmets for the U.S. military, according to a Justice Department Inspector General report.
In May 2010, after several lots failed ballistic safety tests, the Army was forced to recall the combat helmets. The Justice Department investigation found that Kevlar dust was used to patch up parts of the helmets; serial numbers had been switched or changed altogether; and expired paint was used as a coating.
"The investigation also found that manufacturing documents were altered by inmates at the direction of FPI staff that falsely indicated helmets passed inspection and met contract specifications," according to the Justice Department report.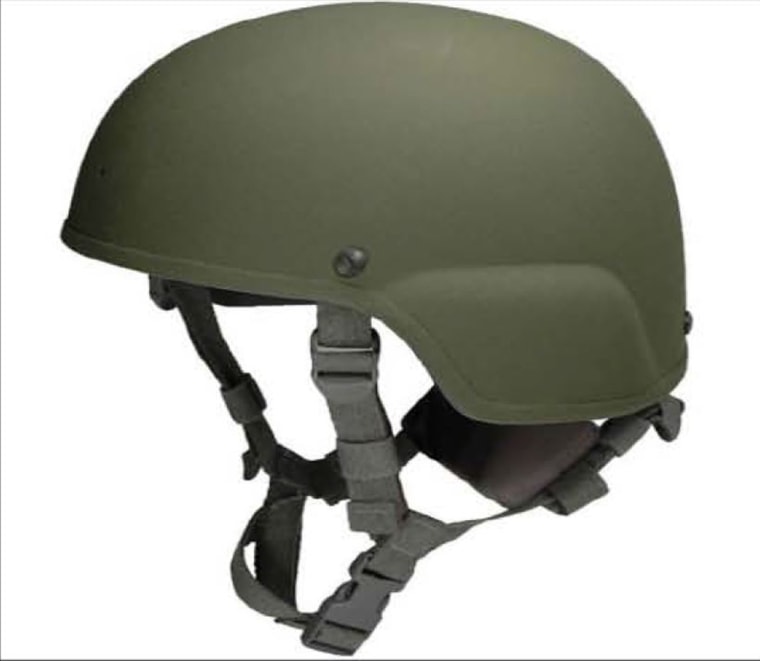 Federal Prison Industries also had a separate $23 million contract to make the Marine Corps Lightweight Helmet. Many of those were also defective and they, too, were recalled.
In March of this year, the Justice Department and ArmorSource agreed to a $3 million settlement to resolve False Claims Act allegations. The settlement means there was no determination of liability.
When contacted by NBC News, ArmorSource declined to comment.
Federal Prison Industries' Beaumont, Ky., facility, which manufactured the faulty helmets was shuttered and all staff was transferred to other jobs within the Federal Bureau of Prisons system. There was no legal action taken.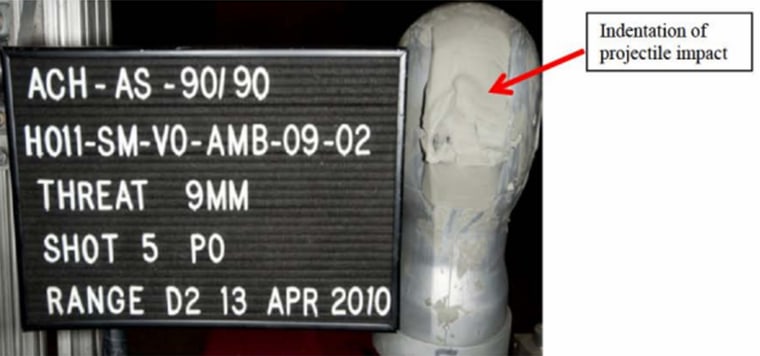 The company has also had issues with worker safety.
Many inmates at the company's electronic waste recycling facilities were once exposed toxic substances in a "culture at UNICOR that did not sufficiently value worker safety and environmental protection" according to a Depart of Justice Office of the Inspector General investigation.
"There's little regulatory oversight on actual working conditions," said Christopher Petrella, who has studied the prison system and its disproportionate impact on minority communities and is a lecturer at Bates College in Maine. "There's also very little regulatory oversight of the program."
Prison Profits
Federal Prison Industries does not receive appropriated funds from Congress for operations and relies instead on revenues generated by its sales to cover operational expenses. The company operated at a loss between fiscal years 2009 and 2015, according to the Federal Bureau of Prisons.
During fiscal year 2014, for example, the company operated at a loss of $37.5 million.
That same year, the company's sales were $389 million.
According to the company's financial data, the corporation has been in financial turmoil going back almost a decade.
"It just doesn't make sense," said Bob Sloan, executive director of the Voters Legislative Transparency Project, who has been following the prison labor industry.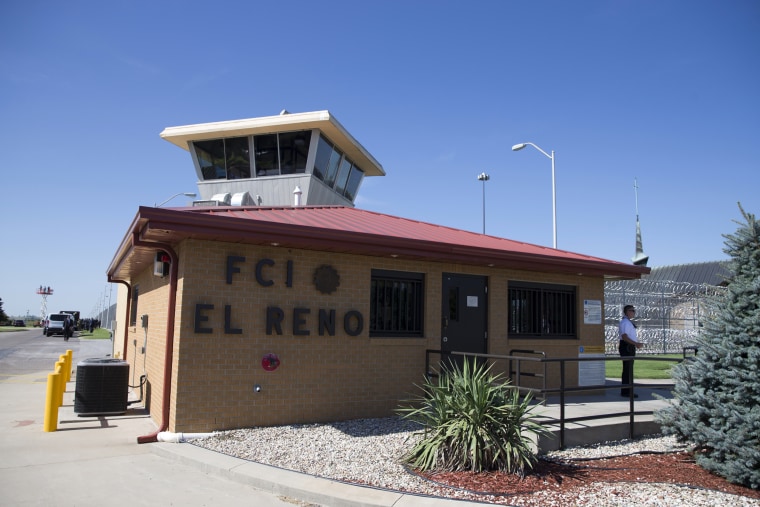 With the amount of money coming in from sales, labor costs so low, and some factories operating 24 hours a day, its baffling that the corporation is reporting losses, Sloan said.
The company attributes its financial woes to a variety of factors.
"During the last seven years, FPI's expenses have exceeded revenue as a result of a combination of reasons, including the economic downturn, constrained budgets of many of FPI's federal agency customers, deactivation of military forces in recent years, and changes to procurement laws and policies," said Bureau of Prisons spokesman Justin Long.
Federal Prison Industries is now using these losses to justify expanding its business reach to non-government customers under a "repatriation program," according to the company's annual report.
"Due to the volatile nature of the changes effecting Federal Prison Industries with the government sector, emphasis has been placed on exploring more opportunities with commercial customers," the report said.
Related: Justice Department to Stop Using Private Prisons
In order to entice companies to bring outsourced offshore production back to the U.S., Federal Prison Industries, under law, can give outside companies access to cheap, American prison labor, Sloan said.
At the end of 2015, 800 inmates were already participating in the repatriation program. The Bureau of Prisons says the company "has served as a contract manufacturer for over 30 companies on jobs that had been or would go overseas."
The Bureau of Prisons also says it costs more to oversee prisoners' production work than the company makes from those products.
"While FPI inmate wages may be less than its private industry counterparts, its factory overhead costs are significantly higher due to the additional staff supervision required to operate a factory inside of a secure prison facility, offsetting FPI's cost of direct labor," Long said. "FPI's civilian staff are also correctional workers and must adhere and adjust to institutional needs whenever necessary. Bad weather, prison disturbances, and lock-downs disrupt production. Turnover is high. Inmates generally require more training and oversight."
Contracts and Corrections
Long says there are also congressional expectations that the corporation will offer a diverse product line so as to not overly hurt any one industry.
Huizenga isn't buying it.
"More often than not FPI is given a contract, not because other companies do not produce the product or service requested, but because it receives preferential treatment when it provides services to the federal government," Huizenga, who introduced legislation in 2013 and 2015 to regulate the government behemoth, said on his website.
And the federal government guarantees the company steady revenue.
In order to assure a constant stream of revenue, Federal Prison Industries sells its products to government entities that are required, by law, to buy and only buy from Federal Prison Industries. A legal provision many lawmakers find troubling.
"Under the current system, if FPI want a contract from the federal government, it gets it," Huizenga told NBC News.
Procuring government contracts in the free market usually requires several companies to compete and bid on hugely prosperous contracts, said Charles Tiefer, a professor at the University of Baltimore College of Law.
However, Federal Prison Industries bypasses this process completely by way of guaranteed contracts that allows the corporation to net multi-million dollar orders. During the current fiscal year, the Department of Defense alone provided the company with more than half of its revenue, purchasing almost $264 million in military products.
In addition to having several hundred no-bid contracts securely in hand, the company also participates in the free market bidding arena.
Selma, Alabama based military clothing maker American Apparel (unaffiliated with the international brand) lost several government contracts in bidding wars to Federal Prison Industries in the past.
"It is unfairly advantageous when UNICOR can bid on small business contracts against small businesses," said Chuck Lambert, COO of American Apparel. "Companies, like ours, have to pay minimum wage and provide health insurance, so it's difficult for us to compete with FPI who doesn't do either."
The fact that Federal Prison Industries is not only getting no-bid contracts, but can also grab bid contracts "seems a lot like double-dipping," Lambert said.
The Federal Bureau of Prisons says such criticism is unwarranted.
"It is not accurate to compare the cost burdens of a typical private sector company with that of operating a prison industry," Long said. "While the inmate wage costs may be lower, the additional prison overhead and extra security costs offsets much, if not most, of the wage advantage."
But Federal Prison Industries reaps the benefit of bidding wars even if the company isn't bidding.
According to a Department of Justice Inspector General report, in 2006 ArmorSource won an open bid from the government to manufacture advance combat helmets for $30 million.
ArmorSource then subcontracted that job to government-owned Federal Prison Industries for an undisclosed price.
"It seems like FPI management got greedy," said Tiefer, who specializes in government contracts and contract law at the University of Baltimore School of Law. "They have a dangerous amount of power for them to be getting greedy. They have both incredibly cheap labor and favored status. It's a formula for disaster if management lets itself get greedy."
"Our investigation determined that oversight of UNICOR's compliance with environmental regulations was inadequate, and that the e-waste recycling program was responsible for generating hazardous wastes that were unlawfully stored or disposed of at multiple BOP institutions."