Federal prosecutors said Thursday they will not seek another trial for Robert McDonnell, the former Virginia governor whose bribery conviction was tossed out in June by the U.S. Supreme Court.
"After carefully considering the Supreme Court's recent decision and the principles of federal prosecution, we have made the decision not to pursue the case further," the Department of Justice said in a statement on Thursday.
The prosecution will also move to dismiss the charges against McDonnell's wife, Maureen.
A jury convicted the former governor in 2014 for accepting $175,000 in money and luxury goods from a Virginia businessman who wanted help getting two state universities to conduct research on a diet supplement made from tobacco.
The businessman wrote checks to help McDonnell pay credit card and real estate debts and cover the cost of catering his daughter's wedding. Among the gifts were a Rolex watch, $20,000 worth of designer clothes for McDonnell's wife, Maureen, and the use of a country club, a vacation home, and a Ferrari sports car.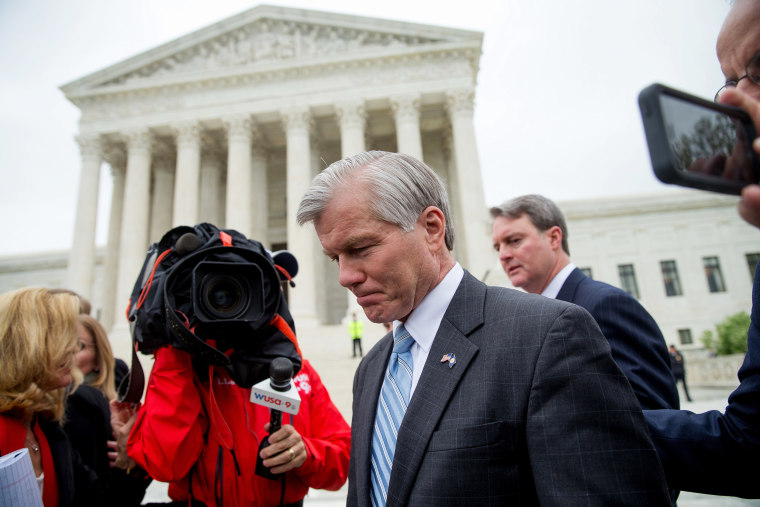 McDonnell was found guilty of accepting the loans and gifts in exchange for performing "official acts" as governor. But the Supreme Court said the prosecution's definition of the term — to include setting up meetings and hosting events — was too broad.
Related: Former Virginia Governor Robert McDonnell Spared from Prison Sentence
"Public officials arrange meetings for constituents, contact other officials on their behalf, and include them in events all the time," it said.
The justices sent the case back to a federal appeals court to determine if there was enough evidence to put McDonnell on trial again under a more restrictive definition.
McDonnell's wife, Maureen, was found guilty on similar charges. Her appeal was on hold before the Fourth Circuit while his case went to the Supreme Court.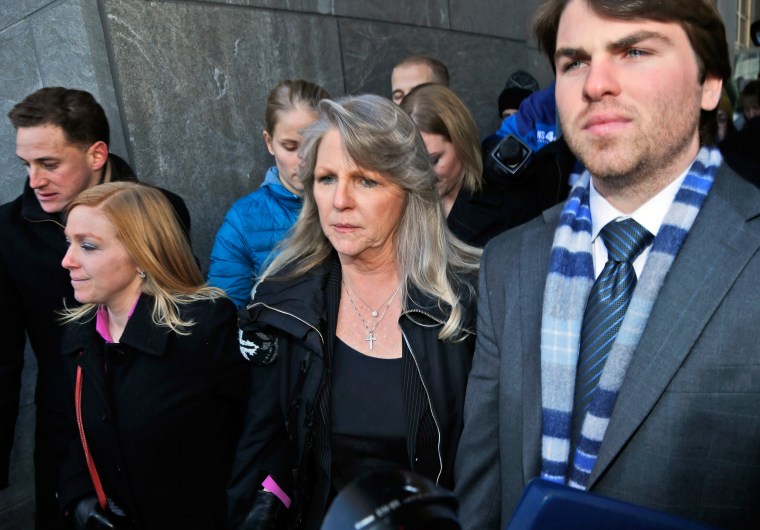 Virginia's current governor, Democrat Terry McAuliffe, said he hoped the Justice Department would not seek another trial. "This man has paid the price, it is time to move on."
Once a rising star in the Republican party, McDonnell, 61, has kept a low profile since the charges were filed, devoting his energies to defending himself. He has also done some consulting work for corporations and small businesses.
Friends have been raising money to help McDonnell pay his huge legal bills and other expenses. Federal records show "The Restoration Fund" received roughly $570,000 in contributions since it was formed in 2013. It has so far paid about $406,000 to three law firms.