Federal prosecutors have now asked a federal judge to order Apple to comply with the court's ruling that the computer giant help investigators pull encrypted data from a locked iPhone used by San Bernardino shooter Syed Farook, blasting the company for not helping "because of concern for its business model."
The new motion was filed three days after a federal judge in Los Angeles sided with prosecutors and ordered the computer giant to help investigators access the device, which was recovered from a car on Dec. 3, 2015, the day after Farook and wife Tashfeen Malik murdered 14 people and wounded 22 others in San Bernardino, California.
In a 40-page filing Tuesday, prosecutors argued they needed Apple's help to retrieve the data to find out who the shooters were talking to and who may have helped plan and carry out the massacre, as well as where the couple traveled prior to the incident. Although the iPhone 5c was used by Farook, it was the property of San Bernardino County, which consented to the search.
The judge's order gave attorneys for Apple until Feb. 23 to respond to the court if the company believes complying with the order would be burdensome.
But CEO Tim Cook didn't waste time voicing his opposition, vowing to fight the government. Hours after the judge's order was issued, he said the government was asking the company "to build a backdoor to the iPhone" and that "no reasonable person would find that acceptable."
"It would be the equivalent of a master key, capable of opening hundreds of millions of locks — from restaurants and banks to stores and homes," Cook said, adding that the government was asking Apple to "hack our own users."
The court has now given Apple three extra days, till Feb. 26, to file a response to the judge's original order, and has scheduled a hearing for March 22 at which Apple can present its arguments.
In the new filing, prosecutors slammed Apple for rejecting the judge's order, and asked the judge to compel the company to help. "Rather than assist the effort to fully investigate a deadly terrorist attack by obeying this Court's Order of February 16, 2016, Apple has responded by publicly repudiating that Order," said the filing.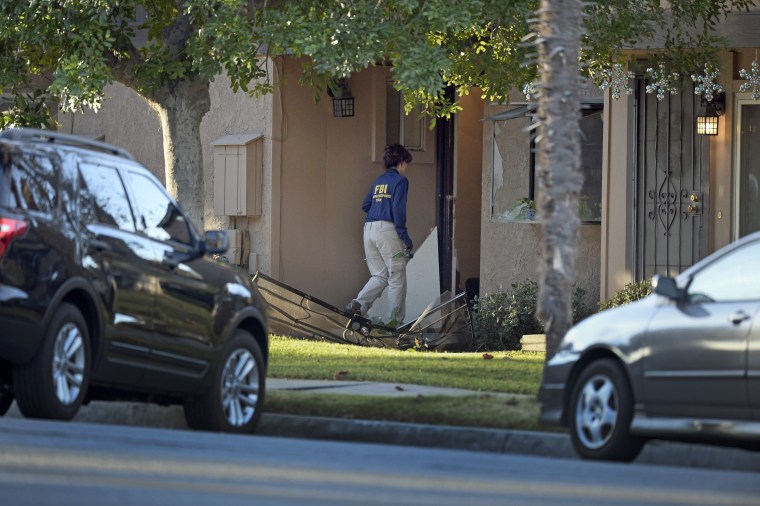 "Apple has attempted to design and market its products to allow technology, rather than the law, to control access to data which has been found by this court to be warranted for an important investigation," argued prosecutors. Despite its efforts, Apple nonetheless retains the technical ability to comply with the Order, and so should be required to obey it."
The filing said Apple had assisted investigators in past cases involving older operating systems, but now appeared to be resisting "based on its concern for its business model and public brand marketing strategy."
The government also said the judge's ruling was restricted to a single iPhone, and rejected Cook's argument that the order requires Apple to create a "back door" to all its iPhones. "It does not provide 'hackers and criminals' access to iPhones," said the filing, "it does not require Apple to 'hack [its] own users' or to 'decrypt' its own phones; it does not give the government 'the power to reach into anyone's device' without a warrant or a court authorization; and it does not compromise the security of personal information."