WASHINGTON — Prototypes of what new sections of a wall on the Mexican border might look like should be completed by late summer, a Department of Homeland Security official said Tuesday.
Ronald Vitiello, acting deputy commissioner of Customs and Border Protection, said up to eight prototypes will be up by September so that DHS can decide which design is best for building hundreds of miles of new barrier along the border, as called for by President Trump.
Earlier this year, DHS said the contracts would be chosen by early June, with the prototypes built in July.
Contracts will be awarded in the coming weeks, and the winning companies will have up to 30 days to build their sections, all along the border in San Diego. Some will be built of concrete, but others must employ innovative designs. The prototype phase will cost up to $20 million.
Related: Donald Trump's Border Wall: A 'Progress' Report
At an event last week in Iowa, President Trump said the wall might include solar panels to generate electricity. "We're talking about the southern border — lots of sun, lots of heat. We're thinking about building the wall as a solar wall, so it creates energy and pays for itself. And this way, Mexico will have to pay much less money," he said.
Vitiello declined to say whether solar panels would be incorporated into any of the prototypes but said contractors were encouraged to innovate and noted that some companies had suggested they might include the technology.
"We're leaning on industry to show what's possible and doable," he said.
In a briefing on the wall project, Vitiello said CBP has already concluded that some areas along the border, totaling up to 130 miles, won't require any barrier because of the lakes or high mountain ranges.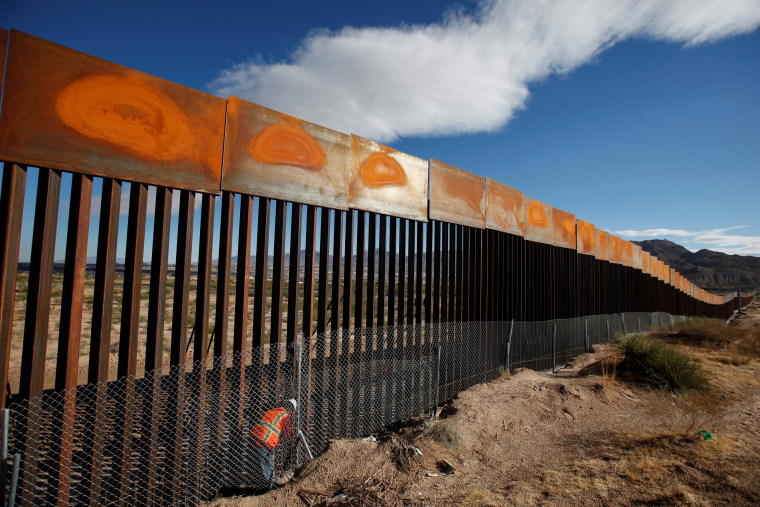 "There are places like Big Bend, Texas, where a deep river canyon along the border means fencing is just not practical or necessary. The natural barrier already slows people down as they're trying to cross the border."
Related: Trump Floats Idea of a 'Solar' Border Wall — and Proposals Are Already on the Table
The administration's 2018 budget seeks $1.8 billion to begin building new sections of the wall and replace existing ones. That would include money to build 28 miles of levee wall in the Rio Grande Valley and 14 miles of new wall to replace fences south of San Diego.
White House officials have suggested that the entire wall project could cost between $8 and $12 billion. Homeland Security Secretary John Kelly has said the result will not be "a wall from sea to shining sea" along the entire 1,933-mile border with Mexico, but would instead rely on sensors and a beefed up Border Patrol presence in some areas.