ATLANTA — Among the four dozen alleged Gangster Disciples members charged in indictments unsealed Wednesday, one sticks out: An Atlanta-area police officer who prosecutors say claimed to be a hit man for the violent gang and tipped off other members about police activity.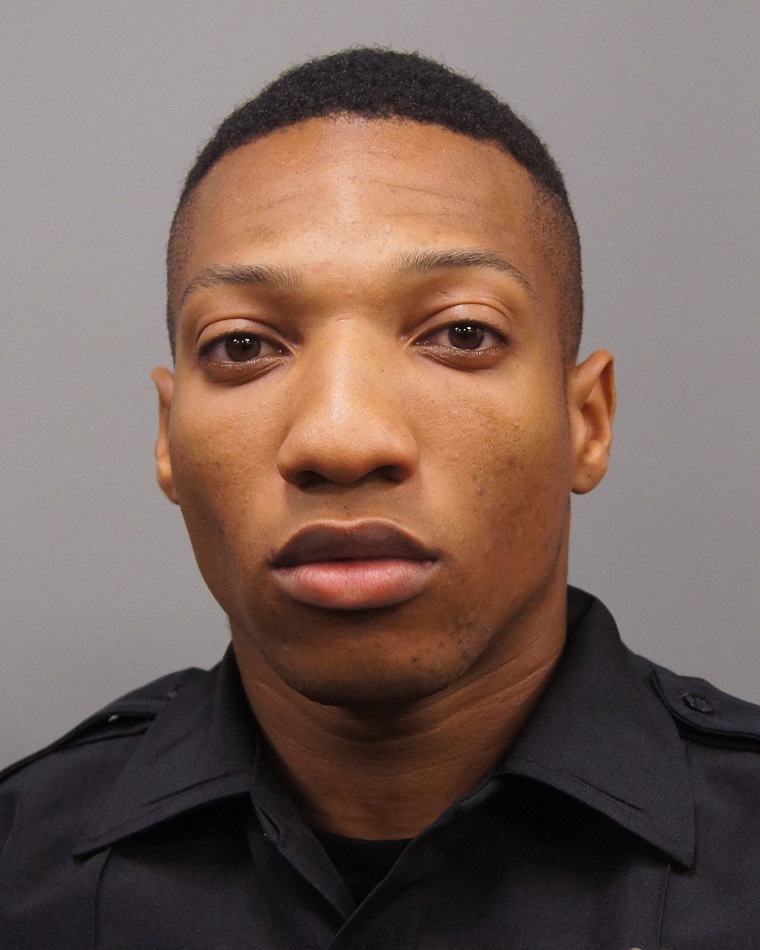 An indictment filed in federal court in Atlanta last week names 32 people and a second indictment in Memphis, Tennessee, charges 16 more. The 48 alleged gang members are accused of participating in coordinated criminal activity, including murder, drug trafficking, robbery, carjacking, extortion and fraud. Most of them face racketeering charges.
All but three have been arrested in nine states — Alabama, California, Colorado, Georgia, Illinois, Michigan, Nebraska, Tennessee and Wisconsin — after a three-year investigation.
Vancito Gumbs, who was an officer in DeKalb County, just outside Atlanta, tipped off fellow gang members to police activity, including an October raid on a bar that he knew a gang member frequented, the indictment says. He also told someone he killed people as a hit man for the gang.
It's not clear, though, whether Gumbs ever actually killed anyone and he doesn't currently face murder charges.
Gumbs resigned in October after someone reported that he was using drugs, said DeKalb County police Chief James Conroy said, who described Gumbs as "a bad apple." Conroy said he has no reason to believe any other DeKalb officers were involved.
The indictment also says that in November 2012 the gang threatened a rapper, identified only by the initials "R.R.," with violence unless he paid them for using the gang's name and symbols.
Prosecutors declined to identify the artist, but rapper Rick Ross has mentioned the gang in lyrics. Ross canceled shows around the time the threats were made, but he told WEDR radio in Miami in December 2012: "I canceled the rest of the tour due to a promoter, because he wasn't really handling his business. ... Never was it due to any threats."
Ross' publicist didn't immediately respond to an email Wednesday.
The Gangster Disciples is a violent gang that began in Chicago in the 1970s when the Black Disciples and the Supreme Gangsters merged, the indictment says. It's a highly structured and hierarchical organization divided into geographic groups.
"These charges show how a national gang like the Gangster Disciples really can wreak havoc on communities across the country with crimes that run the gamut from murder and extortion and robbery to simple credit card fraud," said John Horn, the U.S. attorney in Atlanta.
In Georgia alone, the gang is responsible for at least 10 murders and 12 attempted murders, Horn said.