A synthetic drug known as Pink — easily purchased online and implicated in dozens of deadly overdoses — is being banned under federal law.
The Drug Enforcement Administration announced Thursday that the opioid, also called U-47700, will be placed onto Schedule 1 of the Controlled Substances Act for drugs with no medical use and a high risk of abuse. That puts it on the same footing as heroin, LSD and ecstasy and paves the way for a law enforcement crackdown.
The DEA said it has confirmed 46 deaths from Pink, most of them in New York and North Carolina. Two 13-year-old Utah boys died within 48 hours of each other in Park City, Utah, after using the drug in September.
Related: Pink is Stronger Than Heroin and Legal in Most States
"This stuff is so powerful that if you touch it, you could go into cardiac arrest," Park City Police Chief Wade Carpenter told NBC News at the time. "The problem is if you have a credit card and a cell phone, you have access to it."
A handful of states have made Pink illegal, but until the DEA scheduling takes effect, it can still be bought legally online, for as little as $5 plus shipping.
It's part of a family of synthetic opioids that are many times stronger and deadlier than heroin. Pink can be combined with heroin or other drugs or pressed into pills meant to look like traditional painkillers, meaning some users may not even know what they are taking.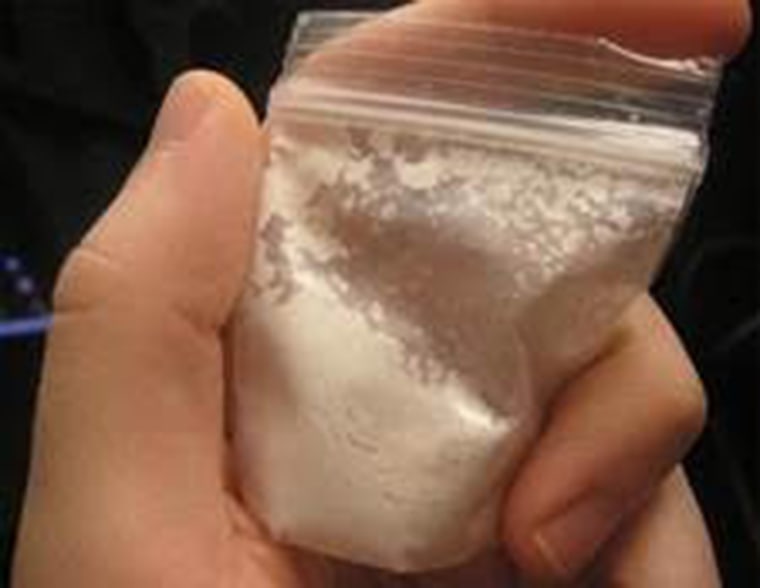 "Because substances like U-47700 are often manufactured in illicit labs overseas, the identity, purity and quantity are unknown, creating a 'Russian Roulette,' scenario for any user," the DEA said in a statement.
Pink will stay on Schedule 1, a notch above cocaine, for at least 24 months before the feds decide whether to make it permanent.