A small plane that crashed in East Hartford, Conn., was brought down on purpose, investigators said Wednesday.
East Hartford police Lt. Josh Litwin told reporters Wednesday that investigators had concluded that the crash Tuesday afternoon was "an intentional act" but that that hadn't been able to determine a motive.
"All windows are open at this point," he said.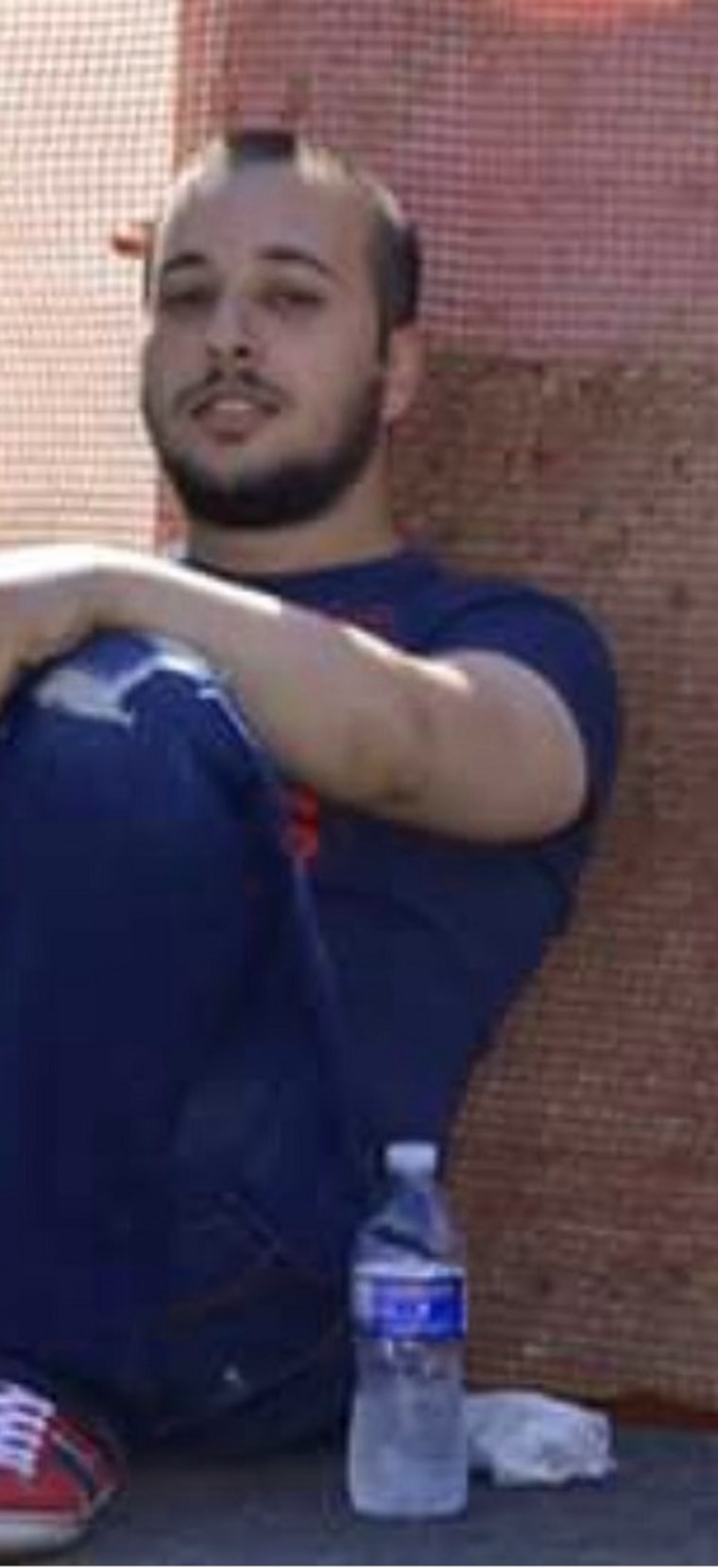 A senior federal law enforcement official told NBC News that moments before the crash, the student pilot of the Piper PA-34 Seneca, identified as Feras M. Freitekh, was arguing with his instructor. There was no immediate evidence that the incident was linked to terrorism, the official said.
A U.S. official familiar with the investigation told The Associated Press that the crash appeared to have been a case of suicide. Both the National Transportation Safety Board and the FBI are part of the joint investigation, authorities said.
Freitekh struck a utility pole and wires, knocking out power to a residential East Hartford neighborhood and causing a fire to engulf the aircraft, witnesses told The Hartford Courant.
Freitekh died at the scene, federal officials told NBC News. The flight instructor — identified as American Flight Academy owner Arian Prevalla — crawled from the burning plane and was in fair condition Wednesday at Yale New Haven Bridgeport Hospital, a spokesman told NBC News.
Litwin said local and federal investigators had been able to interview Prevalla.
The plane took off from Hartford-Brainard Airport south of downtown Hartford, authorities said. It crashed near the offices of defense contractor Pratt & Whitney, which manufactures jet engines, and was attached to a nearby flight school, police told NBC Connecticut.
Litwin wouldn't confirm the identities of relationship of the two people on board, telling reporters that the investigation was "extremely active" and "still in its infancy."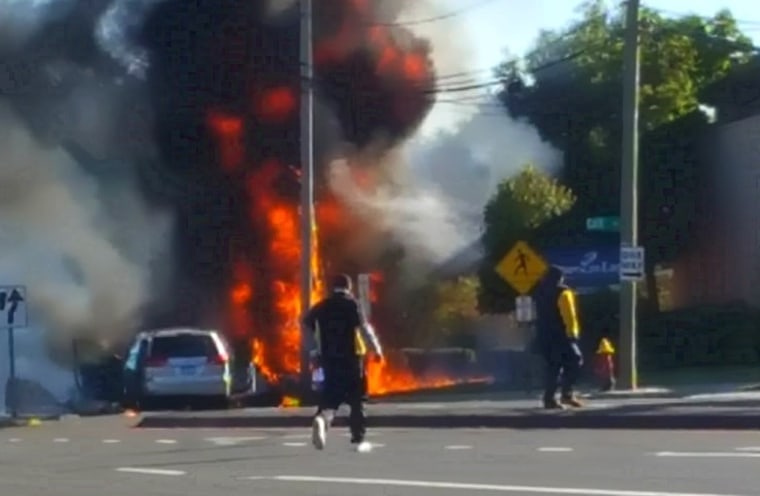 The plane wasn't initially believed to have had a "black box," or flight data recorder, on board. It hadn't been determined whether there were any security cameras in the area, but Litwin said that because the plane crashed at a busy time of the day, multiple witnesses had submitted cellphone video, which he said was being reviewed.
Authorities searched Freitekh's Hartford-area home but didn't find anything to indicate terrorism, and he was not in any terrorism databases, according to officials. The FBI plans to seek a search warrant for any of Freitekh's electronic devices.
In a statement to NBC Connecticut, Deputy Hartford Police Chief Brian Foley confirmed that an investigation was under way at a nearby apartment complex near where the crash.
Litwin added that the twin-engine aircraft had two sets of controls, but he wouldn't confirm who was flying.
Pratt & Whitney said its employees or contractors weren't involved in the incident. But company workers, who left their jobs Tuesday to see the smoldering wreckage, returned to their morning shifts Wednesday still shaken.
"I saw the plane going low," Gregory Bell told the Courant. "It was too low."
By the time he got down to the street, Bell said, he heard the crash.