The heads of the Transportation Security Administration and Homeland Security said Friday they are asking American travelers frustrated over long waits at the nation's airports for patience this summer as officials work to fix the problem.
"There will be wait times this summer as they move through aviation security checkpoints," Homeland Security Director Jeh Johnson said during a press conference at the Reagan National Airport just outside of Washington D.C. on Friday. "We encourage people to have the appropriate expectations when they arrive at airports."
Officials said they will hire more officers, increase the use of overtime, ask airlines to help with tasks that are "non-security"-related, ramp up the numbers of canine teams and work to reduce size and number of carry on luggage — all in an effort to cut down on long waits.
"We want the public to know we are working hard to alleviate wait times in partnership with airports and airlines and ensure that air travel remains safe and secure in this country," Johnson said.
Related: Congress Rips TSA for Long Lines, Abuse, 'Smurfing' Bonus Practices
Problems at TSA have come into focus as the agency has faced public and congressional outcry over long lines at security checkpoints, low employee morale and high employee turnover and investigations into allegations of managerial mismanagement. An inspector general testified before Congress last year that the agency has problems with technology, procedure and human errors and that "layers of security were simply missing."
TSA administrator Peter Neffenger said the agency is doing all it can to cut the lengthy wait times at airport security checkpoints after backlash from the public and airlines.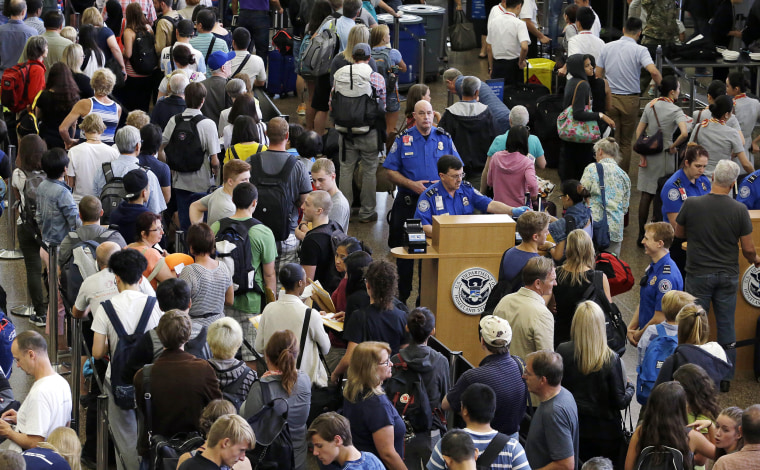 However, he also told Congress Thursday that the TSA is struggling with a 10 percent attrition rate. That means there are nearly 5,000 fewer screening officers on the job today, compared to just a few years ago.
This does not bode well for summer travel.
The numbers are stark.
Between 2. 2 million and 3 million passengers pass through TSA screening daily. But there simply aren't enough TSA officers.
Related: TSA Whistleblowers Fault 'Lord of the Flies' Culture at Agency
Roughly 117 walk off the job each week and 35 percent within the first year—more than 6,000 officers.
This has led to closed checkpoints and backups stretching one, two and even three hours at airports nationwide.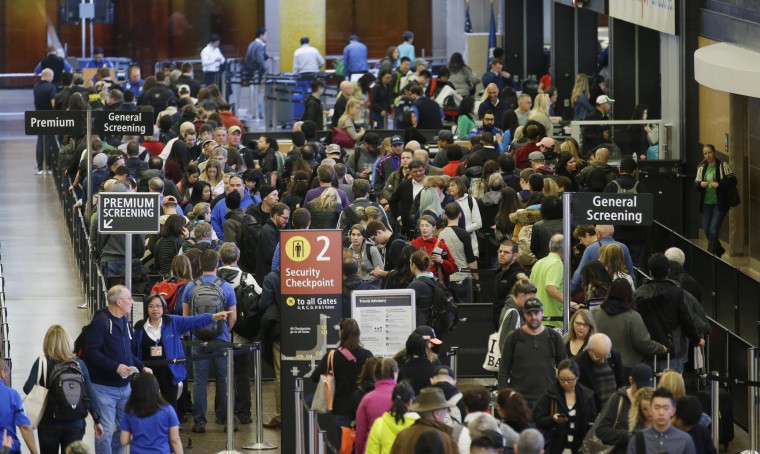 "We're seeing more people moving through the system than we ever saw before," Neffenger said during a congressional hearing on Thursday.
Related: Lawmakers to Airlines: Drop Baggage Fees to Shorten TSA Lines
Lawmakers grilled the TSA chief on the agency giving one official a $90,000 bonus, long lines at the nation's airports and retaliation against whistleblowers.
"Your attempts on training and recruiting will be a failure and I told you that when you came in. It is a huge failing government program," Rep. John Mica, R-Florida told Neffenger on Thursday.
Neffenger, who has been on the job for just over a year, said another 768 screeners should be in place by late June.
"It's the carry-on baggage that is one of the major slow-down points at a checkpoint," Neffenger told lawmakers on Thursday.