A female suspect was fatally shot by Atlanta police after exchanging gunfire with two officers — from the back of their patrol car, which was across from the precinct, police said Thursday.
The two male officers were investigating reports of a stolen car Thursday evening when they found the suspect in the missing vehicle at a parking deck across from a police precinct in downtown Atlanta, Police Spokesman Sgt. Gregory Lyon told NBC News.
The suspect — later identified as 25-year-old Alexia Christian — was detained and placed in back of a patrol car, where she pulled out a handgun and shot at the officers twice, according to NBC affiliate WXIA. The officers returned fire and struck the suspect.
Christian was taken to a local hospital where she died of her injuries, according to Atlanta police and WXIA.
Police are investigating the incident and it was not immediately known how many shots were fired in total.
Lyon said it was too early in the investigation to definitively say what happened, but he did note that sometimes male officers don't do comprehensive pat-downs on female suspects — and he didn't know where the weapon had been stashed on her.
Neither officer was injured during the exchange. Lyon said Christian and both officers are African American.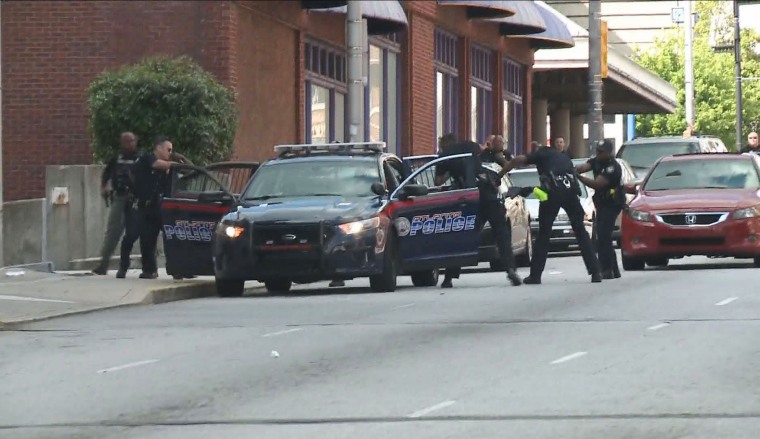 — Daniella Silva