The truck driver accused in a gruesome human smuggling case had no idea his 18-wheeler was packed with sick and dead people, his fiancée says.
James Matthew Bradley Jr., 60, was taken into custody over the weekend after authorities discovered dozens of suspected migrants crammed into the back of his tractor-trailer in a San Antonio, Texas, parking lot.
Ten of them died after traveling for hours with no air conditioning and little ventilation, while others needed to be hospitalized for dehydration and heatstroke. Those that survived have told police they banged on the walls of the truck for help.
But Bradley's fiancée, Darnisha Rose, says he told her he didn't hear anything, and only noticed movement in the trailer when he got off the road in San Antonio for a bathroom break.
"He said he saw the people in there, laying everywhere," Rose told the Associated Press on Monday. "He said he didn't know what to do, which way to go. He was crying, distraught. He was scared. You could tell it in his voice."
Related: San Antonio Tragedy Puts a Spotlight on Smuggling-by-Truck Cases
Court documents filed Monday say Bradley didn't call 911 after opening the trailer door. Instead, he called Rose.
The two only had time to speak for several minutes, and Bradley didn't say during the short conversation how the smuggling victims — 90 or more during different parts of the operation, according to authorities — could have been loaded into his truck without his knowledge.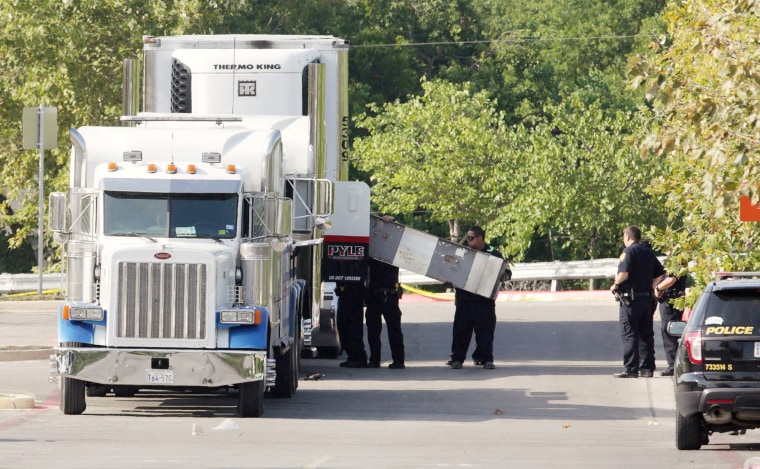 He faces charges of illegally transporting undocumented immigrants for financial gain and if convicted, could face the death penalty or life in prison.
Related: Driver in Human Smuggling Operation Charged, Could Face Death Penalty
Rose told the AP that Bradley is a good man who goes by the nickname "Bear." She said that he always tries to help people.
But he also has a criminal history: In 1997, Bradley pleaded guilty in a felony domestic violence case in Colorado and was sentenced to two years' probation, the AP reported. A year later, he was arrested in Ohio for violating probation. He then violated probation another time in 1999.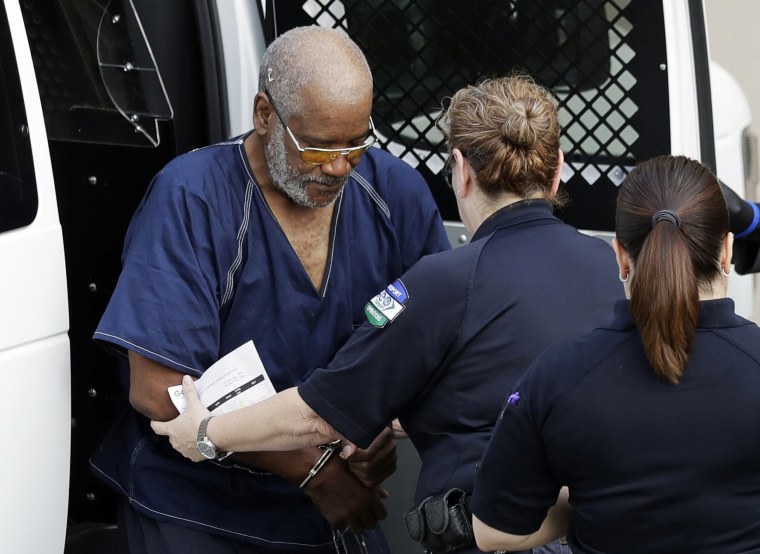 In 2003, he was sentenced to three years in a halfway house, but apparently left the facility, and was sentenced to a year in a Colorado prison, Rich Orman, chief deputy district attorney for the 18th Judicial District in suburban Denver, told the AP.
His fiancée said Bradley had had a number of health problems due to diabetes, including a leg amputation this spring. He was going to leave Pyle Transportation, the Iowa-based trucking company he worked for, this month after getting a prosthetic.
Brian Pyle, the owner of Pyle Transportation, told NBC News he had "nothing to do with anything that guy did."
"I had no connection, had no idea what he was doing. I feel bad for what happened down there. I'm sorry for everything that happened. I found out about it on the news like everyone else," Pyle said.