An employee is dead and another is in custody after a dispute ended in gunfire Wednesday morning at the Virginia hospital where they worked, police said. 
Police were called just after midnight to the VCU Medical Center North Hospital in Richmond for reports of an active threat. 
Investigators learned that a fight between co-workers Ty'Quan White and Christopher Boisseau broke out in the stairwell and "resulted in one of the individuals shooting the other," authorities said. 
White, 25, of Richmond, died from his injury, Richmond and VCU police said in a joint news release. No other injuries were reported.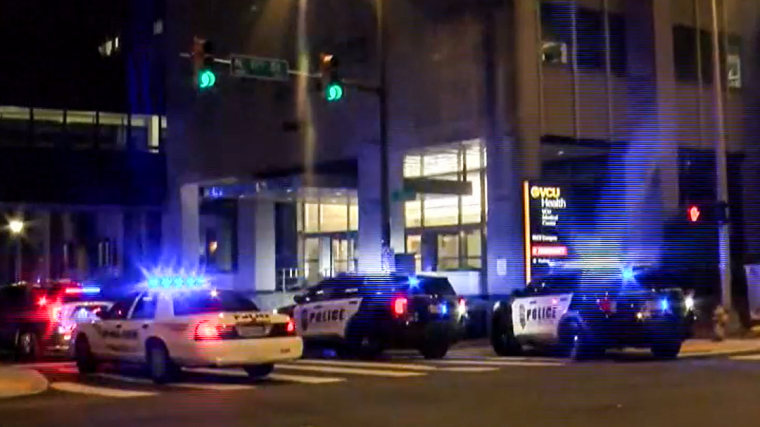 Boisseau, 24, of Henrico, was taken into custody and charged with maliciously shooting within a building. Police said additional charges are pending.
A firearm was seized at the scene, the release said.
The building was briefly locked down in the police response. 
Marlon Levy, the CEO of VCU Health, said in a statement, "This was a terrible incident that has shaken us all."
Levy said that police and security arrived within two minutes of the shooting and that first responders "valiantly worked to save our team member's life before he died."
Levy said a review will focus on understanding what led to the shooting, evaluating the hospital's response and reviewing changes to improve the safety and security of facilities.