A pair of Hawaii Air National Guard fighter jets were sent to escort an American Airlines flight from Los Angeles to Honolulu on Friday after a disturbance was reported on the flight.
The flight landed safely and was met by law enforcement on the tarmac when it landed in Honolulu in the late morning.
"Due to a disturbance during the flight, the crew requested that law enforcement meet the aircraft upon landing in Honolulu," American Airlines said in a statement.
A suspect was arrested on the scene after the flight landed. NBC News confirmed he is a Turkish national born in 1991, but was not able to immediately identify him.
The suspect, according to the TSA, loitered near the flight's restroom while carrying a laptop. He refused to comply when a flight attendant asked him to return to his seat, and then seemed to lunge at the cockpit door.
Several passengers subdued him, and he was arrested on the ground by FBI. Officials did not release additional details about the man's possible motives, but they are continuing to investigate the incident.
A passenger on the Honolulu-bound flight told NBC News that the man who caused the disturbance was sitting in one of the last rows in the back of the plane.
Jaren Yang, the passenger, said no one was injured and noted that he and other passengers were not aware of a disturbance until the pilot announced a security threat 20 minutes before landing.
"No one really paid much attention to it until we landed and the flight attendants would not let anyone get out of their seats," he said, adding that "about 4 FBI agents came on and detained the man who tried to break into the cockpit."
It remains unclear what might have occurred on the flight to put authorities on alert.
"We continue to monitor all flights out of an abundance of caution," The Department of Homeland Security said in a statement. "At this time, there are no other reports of disruptions to flights."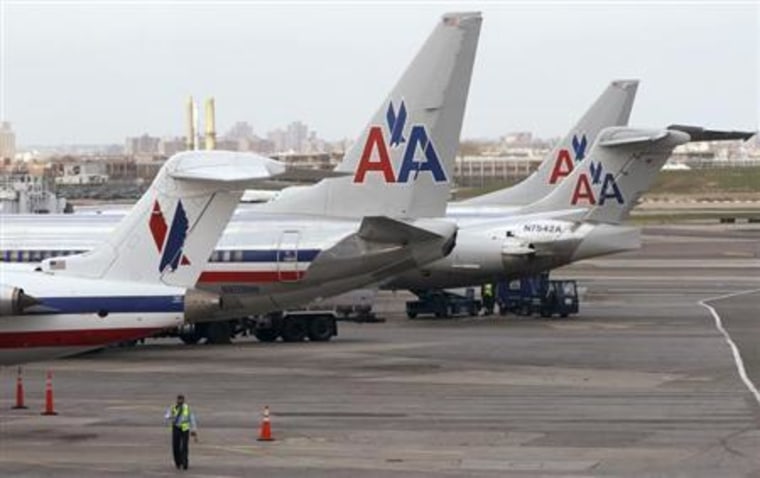 Los Angeles International Airport Police confirmed that they had detained, arrested and released the same man before his flight for misdemeanor trespassing early in the day on Friday. He set off a door inside a secure area of the terminal after he had already gone through TSA screening.
Officials said the suspect had been drinking but did not appear drunk enough to meet the criteria for public intoxication under the law.
Once he had been freed they said he was able to go home or get on a flight.