A fire on Wednesday broke out in a building on the suburban property where Bill and Hillary Clinton's home is located just north of New York City, authorities said.
The fire started around 2:50 p.m. and was extinguished around 3:15 p.m., local police officials told NBC New York.
The Clintons bought their first home in Chappaqua — a hamlet in the Westchester County town of New Castle, N.Y. — in 1999 for $1.7 million. They bought a three-bedroom property next door in 2016.
The fire was on the second floor of a detached garage and spread to the attic, NBC New York reported.
Hillary Clinton's communication director, Nick Merrill, said on Twitter that the fire was at a Secret Service facility on the property and the Clintons were not home at the time. He described the fire as small. "All is ok!" Merrill said in the tweet.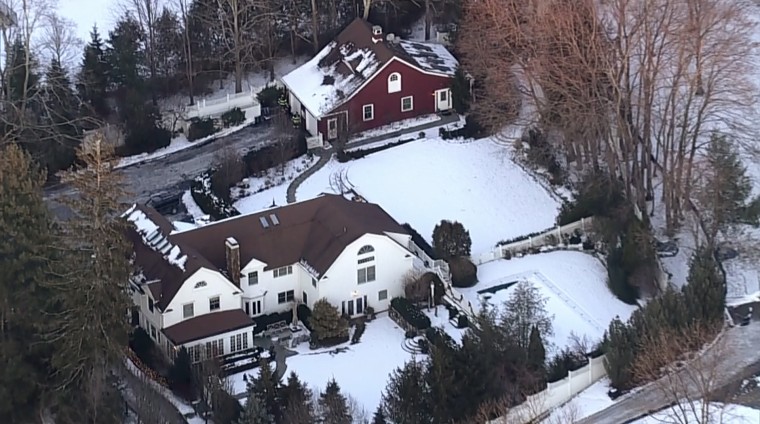 No one was hurt. An ambulance left the scene without transporting anyone, New Castle police said.
The Secret Service said an agency employee called the fire department at around 2:40 p.m. "to report a small fire in the ceiling of the second floor in a detached structure located behind the Clintons' residence," and said fire extinguishers were used.
The fire department inspected the area to ensure the fire was out, the Secret Service said.
In a tour of the property given to Oprah Winfrey in 2004, Bill Clinton described the building where officials were seen in aerial video after the fire Wednesday as an old barn that was original to the house, and where he wrote a book.