A man found critically injured after an apartment fire at Trump Tower in New York City on Saturday has died, police said.
President Donald Trump, first lady Melania and their son, Barron, were in Washington, D.C., a spokesperson said.
The Fire Department of New York commissioner earlier said that firefighters found the occupant of an apartment on the 50th floor and he was transported to a hospital and was in critical condition.
"The apartment was virtually entirely on fire" when firefighters arrived after an automatic alarm shortly after 5:30 p.m., Fire Department of New York Commissioner Daniel A. Nigro said. Firefighters "pushed in, heroically," and found the occupant, he said.
The New York Police Department identified the victim as Todd Brassner, 67. A medical examiner will determine the cause of death.
The FDNY said in a tweet that it was on the scene of a four-alarm fire.
Trump's son, Eric, thanked the fire department in a tweet and said the fire was extinguished. President Trump on Twitter thanked firefighters and said the fire was "very confined," adding "well built building."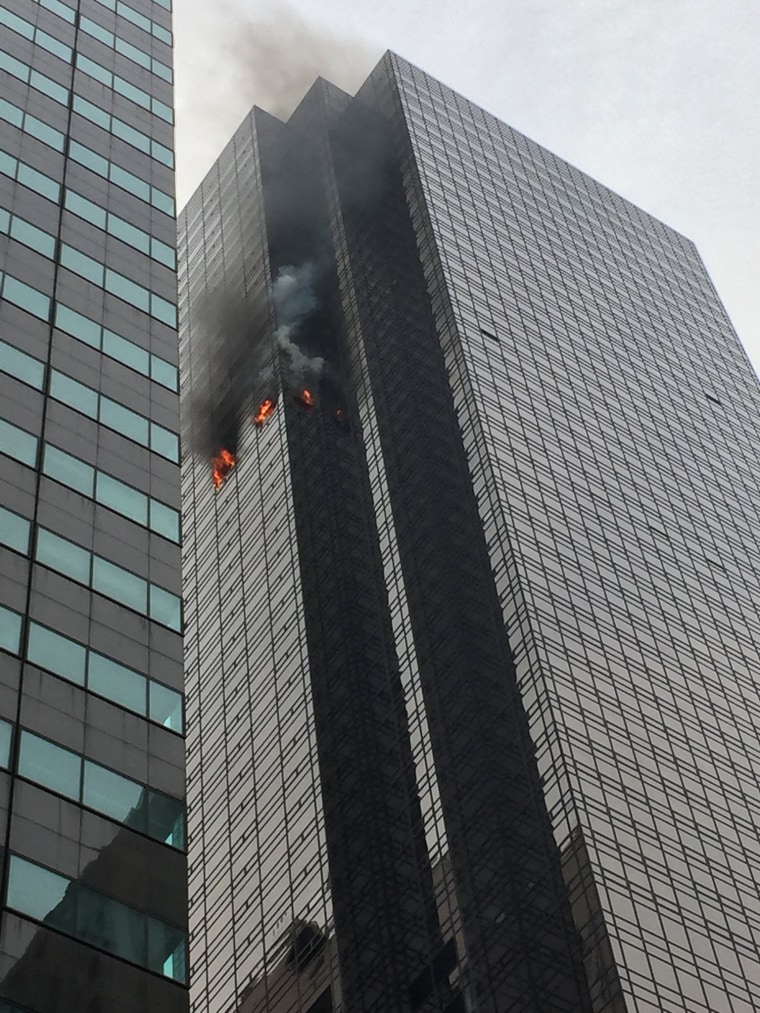 Around 200 firefighters and EMS members responded to the scene, Nigro said. A cause of the fire has not been determined, he said.
"This is a very difficult fire, as you can imagine. The apartment is quite large; we're 50 stories up," Nigro said. "The rest of the building had a considerable amount of smoke."
Three firefighters were transported to hospitals with minor injuries, and three other firefighters were hurt and treated at the scene, the fire department said.
Authorities cordoned off the east side of the sidewalk on Fifth Ave, keeping tourists and locals clear of the area. Around four blocks were blocked off around the building with a large police and fire department presence. Many on the street stopped to take photos.
Trump Tower, from which Trump made his formal announcement that he would seek the presidency in 2015, was the scene of a small fire in January.
That fire was called electrical in nature and started in a cooling unit that contains heaters, an FDNY official said at the time. Two firefighters were injured when debris fell on top of them and an engineer was injured but refused treatment in that incident.
Trump maintains a three-story penthouse residence at the building, which has earned Trump Tower the nickname of "White House North."