A fire truck and pickup truck collided and burst into flames on a Montana road Thursday, killing a fire chief and a family of five, officials said.
Three children are among the dead. The accident happened on Highway 12 at around 9 p.m. local time near Helena, when a fire engine driven by Three Forks Fire Chief Todd Rummel, traveling eastbound, collided with a pickup truck traveling westbound, NBC affiliate KTVM reported.
Both vehicles rolled into a ditch by the side of the road, caught fire and exploded, witnesses told the station.
A Helena couple and their three young children in the pickup truck were killed, officials said. Their bodies were sent to a Montana state crime lab where they will be tested for identification, the Helena Independent Record reported. Results are expected by Monday afternoon.
Rummel moved to Three Forks from Pennsylvania in 2006, and had been fire chief for a little more than a month before the accident claimed his life, the station reported.
His death has rocked the small Montana community where he lived. A memorial service for Rummel will take place on Wednesday in the Three Forks High School gymnasium, Brad Eastty, a firefighter and public information officer with the Three Forks Fire Department, told the Helena Independent Record.
"This is a small community," Eastty said to the Helena Independent Record. "Everyone is coming together."
Rummel's position will be filled by Assistant Chief Keith Aune.
State troopers are continuing to investigate what caused the crash.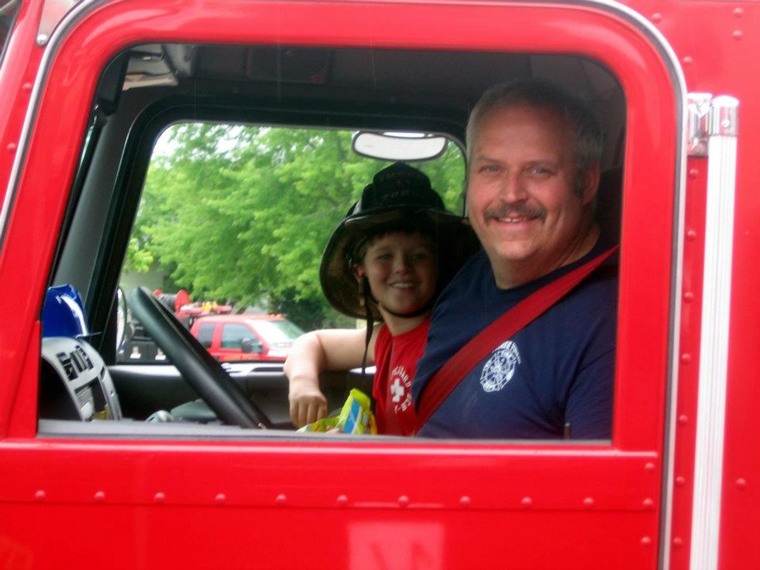 — Phil Helsel and Jacob Passy
The Associated Press contributed to this report.