A fire swept through two stables at a Georgia horse farm Thursday night, killing 35 show horses, some valued at as much as $250,000, state officials said Friday.
A trainer managed to rescue one horse, they said. No people were hurt in the fire. Photos published by The Walker County Messenger showed flames and smoke shooting high in the air.
The horses were uninsured and had a total value of about $6 million, said Ralph Hudgens, the Georgia insurance and fire commissioner. The cause of the fire was not clear, but Hudgens said that it was not being treated as suspicious.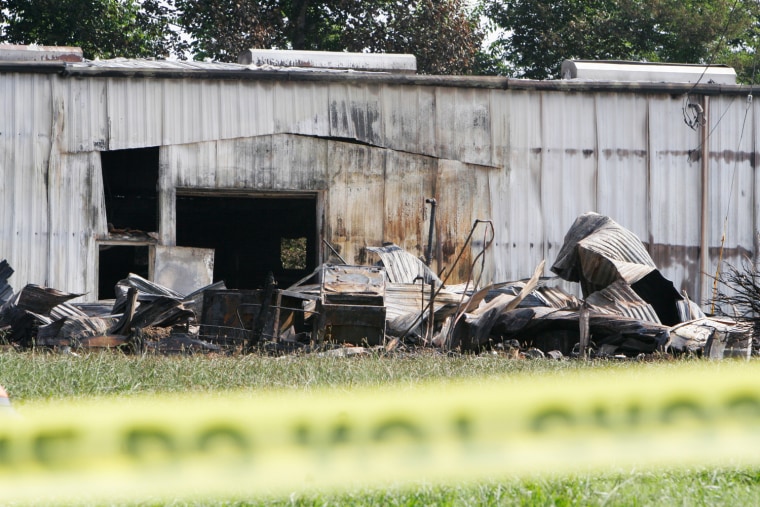 There is no requirement in Georgia that stables have fire sprinklers, he said.
Glenn Allen, a spokesman for the commissioner, said the horse that was saved had a stall near a door. There was no information Friday about the condition of the rescued horse.
There was no answer Friday at a phone number for the horse farm, Happy Valley Farm of Rossville. The city is about 120 miles northwest of Atlanta and just south of Chattanooga, Tenn.